The Top 50 Black Gate Posts in June
The Top 50 Black Gate Posts in June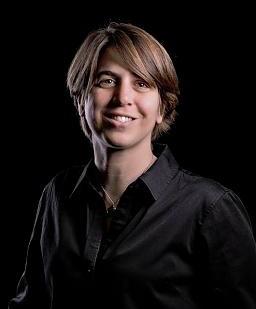 Everyone loves an underdog, and last month the underdog was definitely Irene Gallo, the Creative Director of Tor Books and Associate Publisher of Tor.com.
Ms. Gallo had a rough month in June, as she endured a series of scathing attacks from Sad Puppies, writers, and others who took offense to a personal comment she made to a friend on her Facebook page. The industry rallied strongly to her defense, however, and the two articles we wrote covering the affair, "Internet Explodes Around Irene Gallo" and "Support For Irene Gallo Continues to Grow" were by far the most-read posts at the BG blog in June. Based on the high volume of e-mail we received, BG readers largely sympathized with Ms. Gallo.
It seems that those of you who weren't caught up with the latest controversies were busy writing. Our third most popular article last month was M Harold Page's "Some Writing Advice That's Mostly Useless (And Why)." His first article in the series, "Help! I Want to Write a Novel But Don't Have Any Ideas!!!" was also in the Top 10.
Fourth on the list was Emily Mah's interview and Kickstarter announcement, "Call for Backers! Tales of the Lost Citadel Campaign on Kickstarter, in Conjunction with a Video Interview with C.A. Suleiman, in the DARK!" Rounding out the Top Five was the most recent installment in our series of omnibus collections of interest to fantasy fans, "The Omnibus Volumes of Steven Brust: The Adventures of Vlad Taltos."
Also in the Top Ten was our report on the Best New Fantasy Releases in June, the first "Dear Prudentia" advice column by Marie Bilodeau, and two reviews by Fletcher Vredenburgh: Death Angel's Shadow by Karl Edward Wagner, and Heroika 1: Dragon Eaters edited by Janet Morris.
The complete list of Top Articles for June follows. Below that, I've also broken out the most popular blog categories for the month.
The Top 50 Black Gate posts in June were:
The top categories last month were:
The Top 5o Black Gate blog posts in May are here, and you can see all 133 posts we made in the month of June here.