Report from the Field: Three Small Children Tell Us How to Warrior Right
Report from the Field: Three Small Children Tell Us How to Warrior Right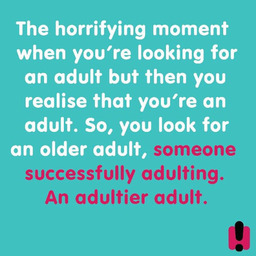 Last week, I was surrounded by three young children that I did not in fact know, for reasons that are slightly unclear to me. I usually try to avoid these situations, much like I avoid being trapped in a snake pit. Anyhow, seeing that I was the adult in charge, I took it upon myself to get them to help me craft a perfect barbarian conqueror. Because kids have insight and their disorganized play terrifies me.
Me: Okay, kids. Let's talk about barbarian conquerors.
Kid 1 (blonde boy, maybe 5 years old): What's a barbarian warrior?
Me: Um, someone who comes and takes stuff from you and makes you do what you they want you to do.
Kid 2 (little girl, maybe 4, brown hair): Like my mom?
Me (looking around for adultier adult. No luck): What the he.. hey. Hey. Yes. Like your mom.
Kid 1: My mom likes special grape juice. 
Me: I like special grape juice too. Hey, where is your mom? You know what, never mind. We have other stuff to discuss. First off, a barbarian conqueror needs armor, right?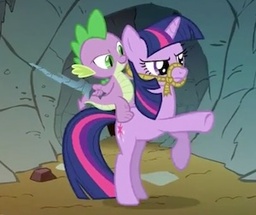 Kid 2: Pink!
Me: Kid, this needs to be practical. We are conquering nations here.
Kid 3 (A boy. I think. Maybe 3 years old? Wore green. I'm sure about the green part. Well, maybe blue-ish. Damn it): Pink is par-tical.
Kid 1: Shiny pink even more.
Me: I don't think pink is camouflaged.
Kid 1: It is so. Like in a pink forest or a toy store. Toy stores should be conquered so we'd have more toys.
Me: … um, okay. Pink.
Kid 2: And shiny.
Me: … okay. Shiny.
Kid 2: Because then when you use magic, it shines off of you more. Makes you super shiny.
Me: I don't think this conqueror has magic.
Kid 3: Why not? Why wouldn't you have magic if you could?
Me: Well, because sometimes in life, we don't…
Kid 2: A unicorn!
Me: What?
Kid 2: A unicorn! People like riding unicorns.
Me: I don't think there are unicorns in this world.
Kid 2: Well, it can be like a car unicorn. But not one that stinks.
Me: Like, a car in the shape of a unicorn?
Kid 3: No, a unicorn unicorn.
Me: … … … Okay. So, this pink-armored shiny barbarian comes riding a unicorn into town. What does the conqueror do?
Kid 2: (looking skeptical): Are we still talking about mom?
Me (feeling less adulty by the second): Sure!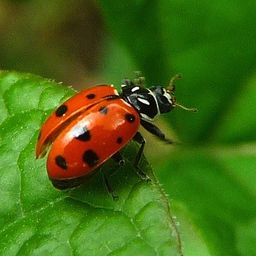 Kid 1: Mom hates pink.
Me: Well, mom's had a lot of special grape juice and doesn't know what she's even wearing any more, no more than she knew what she was doing leaving you in the presence of weird strangers. Now answer the question: what does the conqueror do?
Kid 3 (looking dangerously close to tears): Play?
Kid 1 (unfazed by crazy lady): Eat and give hugs! And burp like dad after supper.
Kid 2 (thoughtful): If I was a conqueror, I'd take the heads off of all the ladybugs and feed them to ants, because ants build stuff so they're useful. Ladybugs are pretty but they don't build stuff.
(At this point, the mom returned, looking grateful for my looking after them while she hit "the little girls' loo." Who the heck says loo? Anyway, it's nice to be thanked. I then wisely left before the kids could recount our thought journey.)
Still, there you have it. The ultimate barbarian conqueror wears shiny pink armor, rides a unicorn, plays, burps and hugs, and beheads useless pretty things and feeds them to workers.
… The kids seem to have this down pat. Get writing, people.
Signing off.
---
Marie Bilodeau is an award-winning science-fiction and fantasy author, as well as a professional performing storyteller. This conversation happened in a different setting with children she knows. Identities were hidden, as Marie is conscious of the need for plausible deniability when the world of the future seeks to blame someone for the death of the all the ladybugs. Check out her writings and find out what the heck a storyteller is at www.mariebilodeau.com.