The Top 50 Black Gate Posts in May
The Top 50 Black Gate Posts in May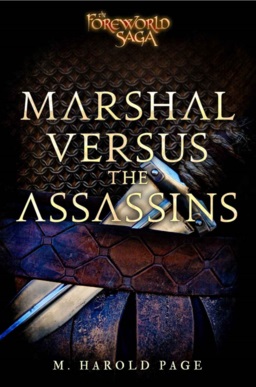 M. Harold Page had a good month in May, with two of the Top Three articles. His detailed breakdown on choreographing dramatic combat, and mastering the conflicting demands of narrative and blow-by-blow description, "How To Write a Good Fight Scene," was our #1 article. And just to show how easy it is, he also nabbed the #3 slot, with a look at the similarities between Edmond Hamilton's pulp classic Return to the Stars and Ridley's Scott SF masterpiece, in "Blade Runner: Edmond Hamilton's Tears in the Rain?"
Bob Byrne prevented Martin from stealing all the glory by taking the #2 slot, with "The Public Life of Sherlock Holmes: Adventures With Jeremy Brett," just one of two Jeremy Brett article to make this list last month. I guess good things come in pairs.
Thomas Parker claimed fifth place with his look at Alice Sheldon and James Tiptree Jr, "The Woman Who Was a Man Who Was a Woman." And Mark Rigney took #7 with a piece on adventures in role playing, "Long Arc or Short Arc?" (Mark's complete epic adventure The Temple Of the Sea Gods also made the Top 50 list.)
Rich Horton was next, with "A Modest Proposal to Improve the Hugos," a follow-up to his detailed article on the Rabid Puppy/Sad Puppy debacle, "The 2015 Hugo Nominations," one of our most widely-read articles last month.
Rounding out the Top Ten were Elizabeth Cady, with "Medusa and the Viral Impact of Sexual Assault," and Part One of our look at the fantasies of the Grand Dame of Fantasy and Horror, "The Novels of Tanith Lee: The Wars of Vis."
The complete list of Top Articles for May follows. Below that, I've also broken out the most popular blog categories for the month.
The complete Top 50 Black Gate posts in May were:
The top categories last month were:
The Top 5o Black Gate blog posts in April are here, and you can see all 128 posts we made in the month of May here.