Blogging from the Nebulas Weekend
Blogging from the Nebulas Weekend
I'm in Chicago, at the 50th Annual Nebula Awards Weekend, and so far, it's all pretty amazing. For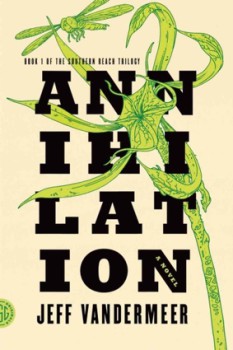 those who don't know, the Science Fiction and Fantasy Writers of America hold an annual Nebula Awards weekend that feels kind of like a very small fan con, except most of the attendees are SFWA members and networking and casual business discussion dominates.
My first Nebulas Weekend was in San José two years ago. Chicago is pretty impressive and the hotel, the Palmer House in downtown Chicago, is even moreso. And like at World Fantasy, attendees got loot bags upon arrival, provided by publishers. A small selection of by book bag contains: Tobias Buckell's Sly Mongoose, an advance proof of Aliette de Bodard's House of Shattered Wings, Daryl Gregory's Afterparty, Ken Liu's Grace of Kings, Nick Cutter's The Acolyte and many more.
I don't tend to go to as much programming as I used to at cons; I go more to meet editors, agents, publishers, and other writers, because hey, common interests. This weekend is an exception because the speakers are pretty uniformly the people who are steering the field itself.
I checked out a panel with Sheila Williams (Asimov's) and Jacob Wiesman (Tachyon Press) about what editors are looking for. This is a bit in the same theme as Neil Clarke's recent and excellent and data-based post about what he's looking for at Clarkesworld. Based on the conversation, it struck me how much building Asimov's each month is like building an anthology, where tone and editorial vision and story offering have to balance.
I then also stayed for the next one on Graphic Novels, by Dan Berger, Valya Dudycz Lupescu and Caitlin Rosberg, because graphic storytelling is an interest of mine (see some of my previous interviews with comic industry folk here, here, here, or here). They covered a lot of ground on the differences between prose and comics, what to watch out for if one was trying to make the transition, and their own mistakes and successes.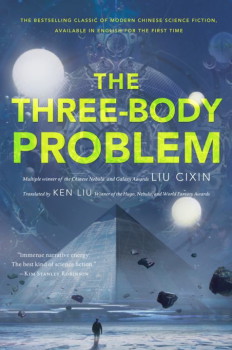 The panel on YA writing, by Andre Norton nominee Alexandra Duncan and literary agent Barry Goldblatt was more excellent than I was expecting. I sometimes wonder about writing YA, or if I've accidentally already written it, and one of the litmus tests they talked about was the mental state of the protagonist. It's one of those things that after you hear it, makes total sense, but, well, maybe I'm slow… They had lots of other gems as well.
Cat Rambo, Eric Flint, Steven Gould and Mary Anne Mohenraj gave an excellent talk on diversifying revenue streams. This is particularly timely with the infusion of new talent and experience into SFWA with the rule changes that allow for self-published and small press publications to be eligible for entry into SFWA. Eric Flint stole some of the show when he said (and I paraphrase) "I'm a cantankerous old man. I don't like promoting my novels. The best promotion is to publish a new novel."
There were also a couple of panels on diversity, one with a mix of writers and editors, and another made up of just editors. I found Delaney's concept of the Unmarked State (when a character enters a room and is not described, the readers often assume it's a white man) persuasive and what both the writers and editors wanted to do compelling.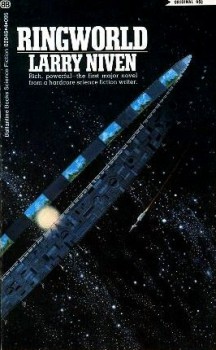 There were a couple of evening receptions and signings where it was possible to talk with anyone. I had fun catching up with excellent writer and editor Rachel Swirsky, Clarion grad and Tor.com author Tamara Vardomskaya, everything-winner Aliette de Bodard, Lightspeed writer Jeremiah Tolbert, Canadian Asimov's writer Matthew Johnson, and Joe and Gay Haldeman. I also met for the first time Lightspeed writer Matthew Kressel, Usman Malik, Terra LeMay, Daryl Gregory and many others.
Also over the course of the weekend, I got to talk with editors who have bought my work in the past. So separate conversations with Sheila Williams (Asimov's), Trevor Quachri (Analog), and Ellen Datlow (anthologies and Tor.com) ranged from politics to parenting to new writing projects, to marketing and way too much food, as well as conversations with keen observers of the field like John O'Neill (from our own BlackGate.com) and Liza Groen Trombi (Locus).
Lastly, of course, there was the Nebulas banquet. This year's Toastmaster was Nick Offerman of TV's Parks and Recreation. He was nonstop hilarious. The awards themselves were moving. Stan Schmidt, editor of Analog for 34 years, got a Solstice award for significant impact on science fiction landscape. And SF Grand Master Joe Haldeman presented Larry Niven (author of Ringworld) with the Damon Knight Grand Master Award.
I've seen the Grand Master title awarded twice and it's a very humbling experience to witness, when you consider the guy who wrote the legendary Ringworld received the award from the guy who wrote the legendary Forever War, and that you're watching it live.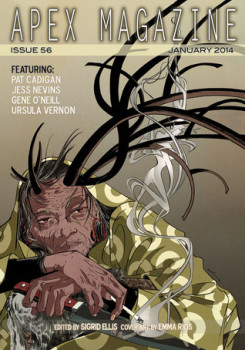 The rest of the awards pleased the room quite a bit. Guardians of the Galaxy took the Ray Bradbury Award for Dramatic Presentation, and Alaya Dawn Johnson took both the Andre Norton for YA and the Novelette. Ursula Vernon was clearly totally shocked to receive the Nebula for short story "Jackalope Wives" (listen to it here at Drabblecast) and it took her a minute to get her stride and then entertain the room with a really funny acceptance speech.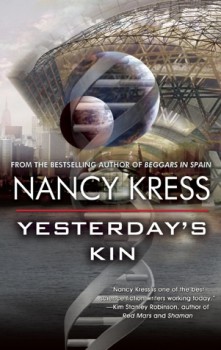 Nancy Kress's Yesterday's Kin won the Novella and, earlier in the weekend, the Asimov's Readers' Award. Her speech about the community coming together over its commonalities was thoughtful and moving, given all that's been going on in fandom.
And, finally, Jeff VanderMeer got the Nebula for Best Novel for Annihilation. This was unsurprising in one sense, given how much I've heard everyone rave about it, but surprising in the other sense that the competition was stiff, with both Three-Body Problem and Ancillary Sword on the ballot as well.
So, I'm exhausted. I had so much fun, talked to so many people, did so much business as a writer, and learned so much, and I even got to see some of the city, but there's no more room in this post. Off to pack my bags and catch the rest of Sunday programming.
ADDENDUM: Here is a recording of Offerman's performance as Toastmaster at the Nebulas (not safe for work) and I went to the Sunday afternoon programming on "Books to Movies" – absolutely amazing. Industry intel like this is one of the reasons I joined SFWA.
---
Derek Künsken writes science fiction, fantasy and horror in Gatineau, Québec. Hi May and June have been busy. His Analog novelette "Persephone Descending" appeared this month in StarShipSofa (ep. 388) and in Baen's Year's Best Military SF and Space Opera. And his novella "Pollen From a Future Harvest" is on newsstands now in the July issue of Asimov's or in e-book form.