Vintage Treasures: Jamie the Red by Gordon R. Dickson with Roland Green
Vintage Treasures: Jamie the Red by Gordon R. Dickson with Roland Green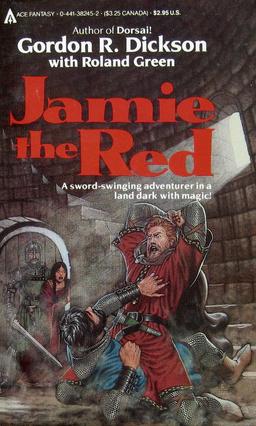 Thieves World is one of the most endlessly creative concepts in the history of fantasy. Nearly four decades after it was first conceived, it's still surprising me.
This time the surprise came in the shape of Jamie the Red, a 1984 fantasy novel written by Gordon R. Dickson and Roland Green and published by Ace Books, with a cover by Thieves World artist Walter Velez. It's a surprise because, up until last week, I never knew it existed, despite the fact that I've been collecting Thieves World books for 37 years. And also because a little investigation revealed that it's one of the most important books in the storied history of Thieves World — and for a fascinating reason.
But let's back up. Who the heck is Jamie the Red, and just what does he have to do with Thieves World?
For our first clue, let's turn to Paul Shackley's Poul Anderson Appreciation blog. In August 2013, Paul wrote an entry titled Jamie the Red, where he said, in part:
Maybe everyone else out there already knew this but I certainly did not. When, in "The Gate of the Flying Knives" (Poul Anderson, Fantasy, New York, 1981), Anderson's character, Cappen Varra, receives help from his friend, Jamie the Red, that friend is a Thieves' World character in his own right and is even the title character of a novel by two other authors.
Paul was the first to tip me off about Jamie the Red. Yes, Jamie is a Thieves World character, and he does appear rather prominently in a Poul Anderson's TW story. But Gordon R. Dickson was not even a Thieves World writer… so how the heck did he end up writing a Jamie the Red novel? And why isn't there a Thieves World banner on the cover?
True, Thieves World was a creative stew, and its creator, editor Robert Lynn Asprin, gave his authors the option to write independent novels based on the characters they created. In fact, in at least one case Asprin permitted an author to bring over an existing character — Poul Anderson's Cappen Varra, who first appeared in a short story in 1957. The character of Lythande, as another example, eventually appeared in a standalone fantasy novel by Marion Zimmer Bradley.
However, for the complete story of Jamie the Red, we need to do a little detective work. And, just like the Scooby Gang, sooner or later we'll eventually find all the answers we need  in a library.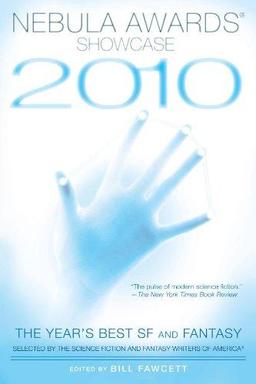 In this case, the answers were buried in an article called "Into the Eighties," by Lynn Abbey, co-creator of Thieves World, which I found in Nebula Awards Showcase 2010. Here's the relevant bit:
Most change is gradual, but it took just one phone call in 1982 to change my life. I was talking to Beth Meacham at Ace about one of my own books when she let slip that Ace had just bought a book from Gordon Dickson, Jamie the Red, and they'd sweetened the deal by $5,000 because Jamie was a Thieves World character. They planned to use our Thieves World artist for the cover and put a Thieves World banner above the title.

I don't remember the rest of the conversation; it was as if a little bomb had gone off in the back of my mind. Granted, Gordie had been at the table when Thieves World was conceived. He was the first author to commit to the project, and Jim [Bean, of Ace Books] probably wouldn't have bought it if Bob hadn't been able to drop Gordie's name into the negotiation. Still, when push came to shove and Gordie's story arrived in the mail, Bob had done the unthinkable: he'd rejected the story…

Gordon R. Dickson remained very much a friend and mentor, but he had not become a Thieves World author. Jamie the Red, however, was a TW character, because the TW character-sharing gimmick required that Bob circulate character information among the invited authors before they wrote their stories. Poul Anderson had featured Gordie's character prominently in his story, which Bob had accepted. Ace's new acquisition was an expansion of the story Bob has rejected and it was worth an extra $5,000 because it could be associated with the anthology in which it hadn't appeared.

There's friendship, there's gratitude and respect, and then there's money. Bob didn't object to Gordie turning his rejected story into a salable book — that was a stroke of genius. Bob objected to the $5,000, and not because Gordie had gotten it — that was good fortune of the first water — but because Ace, having decided that a Thieves World banner was worth $5,000, was neither asking permission to use it nor sharing the wealth…

Bob and his agent, who was also Gordie's agent, squared off with Ace. The Thieves World association was pulled, but Gordie got to keep the extra $5,000. And while that was happening, I asked a lawyer friend to come up with a paragraph or two we could add to our short-story contract… As an author, one would like to be remembered for one's stories; I fear that Bob and I are going to be remembered for a contract: the Thieves World Master Agreement, the legalese novelette that unleashed the concept of "Shared Worlds" on an unsuspecting and not altogether welcoming industry… We'd turned the world of science fiction into marketable properties and preserved the intellectual property rights of both the creators and the participants.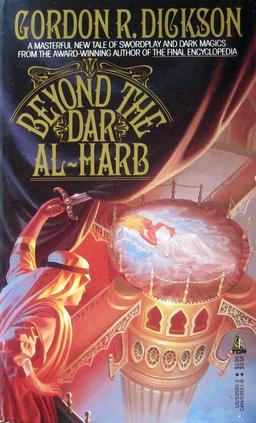 There you have it — a fascinating bit of genre history, all tied up in a slender novel. I finally tracked down a copy last week, and I'm looking forward to reading it.
Gordon R. Dickson wrote one additional Jamie the Red book: Beyond the Dar al-Harb (1985), a collection of three novellas.
This was the only time he collaborated with Roland Green. Green also writes under the name Roland J. Green.
Jamie the Red was published by Ace Books in April 1984. It is 220 pages, priced at $2.95. The cover is by Walter Velez.
We last covered Thieves World with a look at Chaosium's Thieves' World.
See all of our recent Vintage Treasures here.