The Top 50 Black Gate Posts in August
The Top 50 Black Gate Posts in August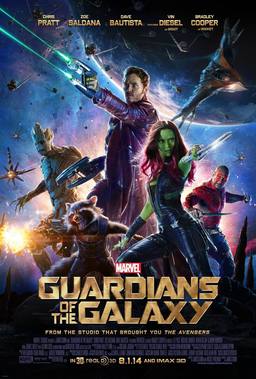 Ah, August. We miss you already. The nights were warmer, the kids hadn't started school, and Alice still hadn't discovered those new paperback collections I tried to hide in the garage. It was a simpler time, a happier time. A time when I didn't have to sleep on the couch.
Black Gate bloggers were busy in August, too. We posted 105 new articles last month, and our faithful servers in the back room worked overtime delivering 1.28 million pages views… a new record. That's a page every two seconds, 24 hours a day. Don't you people ever sleep?
The most popular article last month was Nick Ozment's review of the blockbuster film The Guardians of the Galaxy. No surprise — it's well on its way to becoming the biggest film of the year. It's a terrific science fantasy that could well become this generation's Star Wars.
Second on the list was Robert J Howe's reminiscence of his time in various writer's groups, Writer's Workshops: Under the Black Flag. Third was Lou Anders' article on his breakout middle grade fantasy Thrones & Bones: Why I Write What I Write How I Write it.
Fourth on the list was Matthew David Surridge's report from the fabulous Montreal film festival, My Fantasia Festival, Day 10: Once Upon a Time in Shanghai and Jack and the Cuckoo-Clock Heart. Rounding out the Top Five was Connor Gormley's feature review of Karl Edward Wagner's sword & sorcery classic Dark Crusade.
For this month, I tried something a little different by also including the top Categories. The biggest surprise was that one of the top items on the list (at #4, higher than any of the categories except New Treasures and Books) was the RSS feed for our Tuesday blogger James Maliszewski. Way to bring in the crowds, James!
The complete Top 50 Black Gate posts and categories in August were:
James Maliszewski/feed
Bloody Battles, Espionage, Dark and Beautiful Prose, & Lovecraftian Horror: A Review of Karl Edward Wagner's Dark Crusade
The Top 5o Black Gate blog posts in July are here and you can see all 105 posts we made in the month of August here.