Andrew Liptak on 16 SF and Fantasy Novels You Don't Want to Miss in January
Andrew Liptak on 16 SF and Fantasy Novels You Don't Want to Miss in January
Good golly, we're more than halfway through January already. How the heck did that happen? I still have over a dozen January new releases to cover!
Well, no use complaining about it… especially when I could use that energy to cheat, instead. Rather than tell you about the best new books in January myself, I could just let the distinguished Andrew Liptak do it. Over at The Verge, Andrew has jotted down his thoughts on 16 science fiction and fantasy novels you don't want to miss in January — including new books by Carrie Vaughn, Laura Anne Gilman, Annie Bellet, Seanan McGuire, Tad Williams, Katherine Arden, Neil Clarke, and many more.
Perhaps the most intriguing book on his list is The Fortress at the End of Time, published this week by Tor.com. In a feature review published January 17th, Andrew calls it "a brilliant throwback to classic science fiction."
The Fortress at the End of Time is set in a far future in which humanity has expanded across the galaxy and battled a vicious (and unexplained) enemy. The war is long over, and humanity has secured a few hundred planets… The story begins when Captain Ronaldo Aldo, an astro-navigational officer for Earth's military, confesses to committing a terrible (but unnamed) crime. The rest of the novel covers the events leading up to the confession, beginning with Aldo's graduation from War College and his assignment to a dead-end planet — or, rather, his clone is posted to this bleak dump, called the Citadel, in another corner of the galaxy…

The Fortress at the End of Time is an essential read, and feels like it's a throwback to the era of classic science fiction from authors such as Frank Herbert or Ursula K. Le Guin, but never dated. McDermott takes a slow, thoughtful approach to this multilayered little book, playing out plotlines over years, and paying full attention to how the story's events affect the characters, rather than the other way around.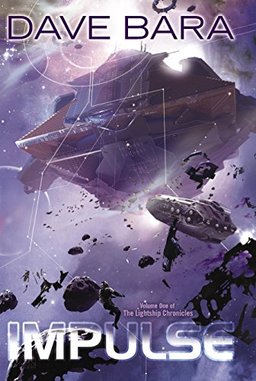 Read Andrew's full review here, and read an exclusive sample at Barnes&Noble.com
Also on Andrew's list is Dave Bara's Defiant (DAW, January 3), volume three of the Lightship Chronicles. In his Friday post The Top Ten Books I Read in 2016 here at Black Gate, Brandon Crilly wrote about the opening novel in the series, Impulse.
Along with Leviathan Wakes, this novel proved to me that soft space opera, where the science is plausible but doesn't need to be explained in detail, can still be done well and make it in today's market. Bara weaves together a number of interesting, realistic characters in an intense space adventure with several twists and turns, combining believable action, political intrigue, and personal drama. It struck me as similar to David Weber's Harrington novels, minus the dense prose and hard SF. Its sequel, Starbound, is on my reading list for 2017.
The final book on Andrew's list is Binti: Home by Nnedi Okorafor, the sequel to Binti, winner of both the 2016 Nebula Award and 2016 Hugo Award for best novella.
Nnedi Okorafor's Binti had a good year in 2016, taking home the Hugo and Nebula Awards for Best Novella. Okorafor is releasing a sequel, Home. Following the events of the first novella, Binti and her friend Okwu have become unlikely friends. Humanity and Meduse have forged peace because of the pair, and now, they're headed home to Earth. There, Binti will have to face her family and elders, while Okwu will be the first Meduse to land on Earth in over a century.
Our taste is pretty much aligned with Andrew's… we previously covered over half of the titles on his list.
The Twenty Sided Sorceress, Volume Two: Boss Fight by Annie Bellet
The Heart of What Was Lost: A Novel of Osten Ard by Tad Williams
The Bear and the Nightingale by Katherine Arden
The Cold Eye, Book Two of The Devil's West by Laura Anne Gilman
Galactic Empires by Neil Clarke
Martians Abroad by Carrie Vaughn
Crossroads of Canopy by Thoraiya Dyer
Book Burners by Max Gladstone, Margaret Dunlap, Mur Lafferty, and Brian Francis Slattery
Six Wakes by Mur Lafferty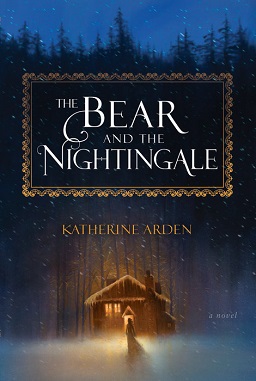 Read Andrew's complete list of January recommendations here.
Some of Andrew's more interesting recent articles include:
Kirkus Looks at Astounding Science Fiction
Kirkus Looks at Galaxy Science Fiction
Kirkus Looks at Donald A. Wollheim and the Ace Double
Kirkus Looks at The Meteoric Rise and Fall of Gnome Press
Kirkus Looks at Andre Norton's Young Adult Novels
Kirkus Looks at The Science Fiction Hall of Fame, Volumes I – IV
Andrew Liptak on All the Best SF and Fantasy You Missed in August
Andrew Liptak Selects the Best Science Fiction and Fantasy Novels of 2016
See all our coverage of the best upcoming books here.