Barnes & Noble Sci-Fi & Fantasy Blog Selects the Best Horror Books of 2016
Barnes & Noble Sci-Fi & Fantasy Blog Selects the Best Horror Books of 2016
Another reason I love the B&N Sci-Fi and Fantasy Blog is that they don't settle for one measly Best of the Year list. Oh no. They have three — Best Novels, Best Collections and Anthologies, and Best Horror. It's almost as if they love lists as much as I do.
Their Best Horror of 2016, selected by their editors and captured by Sam Reader, includes books by Stephen Graham Jones, Paul Tremblay, Jason Arnopp, Joe Hill, Nick Mamatas, Christopher Buehlman, and many more. They don't slouch on the evocative descriptions, either. Here's their take on Mr. Splitfoot by Samantha Hunt (Houghton Mifflin Harcourt, January).
By now, those who follow the horror articles here have heard of this book at least three times. If that's not a recommendation enough, consider this a last appeal. A lyrical, dark, and haunting work, Mr. Splitfoot travels the darker sections of Appalachian New York, mixing fundamentalist cults, foreboding woods, ghost stories, and psychic phenomena fraudulent and otherwise to tell the story of two women bound by family and an event in the past. If that doesn't sell it for you, then understand we're not alone in our adulation: the book has drawn comparisons to Kelly Link and Aimee Bender, good company to be in if your aim is lyrical horror with strong elements of the weird.
And The Brotherhood of the Wheel, by R.S. Belcher (Tor Books, March).
With his dark horror-fantasy, Belcher takes the secret history of America and its roadways, adds numerous urban legends, conspiracy theories, and even some of the darker bits of American history, points it towards the reader, and opens the throttle. Within this hard-hitting, hard-driving tale of knight errant truckers and bikers facing off against a shadowy eldritch abomination, there lies a rich setting that's easy to get lost in, and exciting action sequences galore. While that would be enough on its own, Belcher threads it together with interesting characters and high narrative stakes that up the ante page after page, daring readers to follow it to the end of the road.
And Hex, by Thomas Olde Heuvelt (Tor Books, April).
Blending equal measures of morality tale, gothic horror story, and dystopian surveillance-state nightmare, Heuvelt's twisted slice of suburban darkness is a standout of this year. The story follows the town of Black Spring, home to an undead witch who wanders through the town chained, her eyes and mouth sewn up against some unknown calamity. Before long, a few of the town's rebellious teenagers decide to "experiment" on the witch and post the results to the internet, setting off a chain of events that spiral into grisly violence and Dark Ages-style retribution. Heuvelt instills Hex with atmosphere and a creeping sense of dread that, when paired with a gift for creating lasting and horrifying images, make for uncomfortable and electrifying reading.
Plus a dozen more! Check out the complete list here.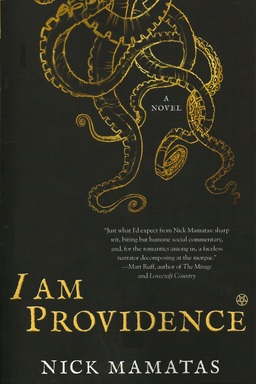 We did pretty well keeping you apprised of the best in new horror in 2016, covering roughly half of the titles on the B&N list.
Hex, by Thomas Olde Heuvelt
The Brotherhood of the Wheel, by R.S. Belcher
Disappearance at Devil's Rock, by Paul Tremblay
I Am Providence, by Nick Mamatas
Lovecraft Country, by Matt Ruff
The Fisherman, by John Langan
The Late Breakfasters and Other Strange Stories, by Robert Aickman
The Hidden People, by Alison Littlewood
Still hungry for more of the best books of the year? Black Gate has you covered. Here's our picks for the top lists so far.
Amazon Selects the Best Books of 2016
Kirkus Selects the Best Science Fiction and Fantasy of 2016
Barnes & Noble Sci-Fi & Fantasy Blog Selects the Best Novels of 2016
Barnes & Noble Sci-Fi & Fantasy Blog Selects the Best Horror Books of 2016
Barnes & Noble Sci-Fi & Fantasy Blog Selects the Best Collections and Anthologies of 2016
See all our coverage of the best New Treasures here.