The Public Life of Sherlock Holmes: Get Hard Cased (with Charles Ardai)
The Public Life of Sherlock Holmes: Get Hard Cased (with Charles Ardai)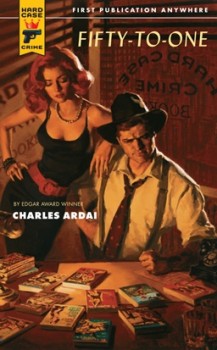 Charles Ardai co-founded the internet company, Juno. That success gave him the opportunity to start his own publishing imprint, Hard Case Crime, which both reprints forgotten pulp novels and also publishes new novels in the genre. The roster of Hard Case Crime authors is beyond impressive: Lawrence Block, Max Allen Collins, Lester Dent, Erle Stanley Gardner, Stephen King, Wade Miller. Richard Stark, Donald Westlake and many more.
Hard Case Crime has found several "lost" books by some big names, including James M. Cain and Gore Vidal. While Erle Stanley Gardner is best known for Perry Mason, he put out 29 books about a mismatched duo of detectives, Bertha Cool and Donald Lam. The Knife Slipped was to have been the second in the series but it was cancelled by the publisher. A week from Tuesday, on December 6, a veritable treasure goes on sale. Hard Case Crime is printing, for the first time ever, that unpublished Cool and Lam novel. I'll be writing ab out Cool and Lam right here, next week. But today, I've got a Q & A with Charles Ardai!
A never before published Cool and Lam novel. Wow! How in the world did you get your publisher hands on that?
Jeffrey Marks, a biographer in the mystery field who has written about Craig Rice and Anthony Boucher among others, was working on a bio of Erle Stanley Gardner when he came across references to an unpublished Cool and Lam novel among Gardner's papers. He brought it to my attention, and my reaction was roughly the same as yours: Wow. With the assistance of Gardner's grandson we got a copy of the typescript from the University of Texas, where Gardner's papers are held, and I read the thing, hoping against hope that it hadn't remained unpublished for 75 years for good reasons. And far from deserving to be unpublished, I found it was easily one of the most enjoyable books in the series!
You had previously reprinted another Cool and Lam book, Top of the Heap. What is it about Erle Stanley Gardner as an author that appeals to you? For me, his ability to put sentences together is almost unmatched. My eyes seem to glide across the page when I'm reading a Cool and Lam book.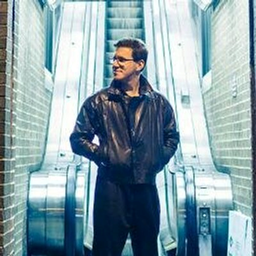 Gardner's prose is infectiously readable, though I wouldn't say his sentences are beautiful in a literary sense – no one will mistake him for Nabokov or Conrad or even Michael Chabon. His prose is workmanlike – but what a workman. It carries you along, it's witty and satisfying, the dialogue still sings and snaps all these decades later, and his complicated, intricate plots make you feel you're in the hands of a master. You can just let go and get swept away by the story, secure in the knowledge that it will all come together satisfyingly in the end.
Everybody knows Perry Mason, of course; though it's largely forgotten he was almost a hard boiled PI in the first several books. But Gardner was so prolific, he wrote about many other characters. Will we be seeing any other out of print Gardner efforts from Hard Case Crime in the future?
Yes, I think it's likely you'll see more Gardner from us – I'm a big fan and would be delighted to do more. But of all his characters, Cool and Lam are the best fit for Hard Case Crime, so if you do see more Gardner it's likely to be in this series. (He actually didn't publish too many novels about characters other than Cool and Lam and Perry Mason, though of course he published a ton of short stories about other characters.)
You've also brought several other 'lost' works into print from such authors as James M. Cain, Gore Vidal and Donald Westlake, to name a few. How do you go about finding these never before published books by respected authors? It's like you're a detective on a case.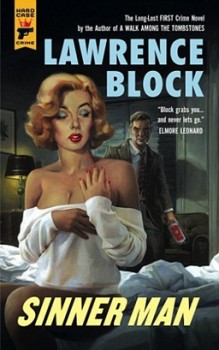 In the early days, I had to do all the detective work myself – I'd dive deep into the work of an author I loved, such as Cain, read all the biographies and correspondence and hunt for any scrap of a suggestion that there might be some obscure or unpublished work left to unearth. But now that Hard Case Crime has been around for more than a decade and is known for this sort of thing, it's almost like we have a worldwide team helping us hunt – our own Baker Street Irregulars, if you will – and they've been invaluable in surfacing books like this one or Lawrence Block's lost first crime novel, Sinner Man, which even Block himself couldn't locate for half a century. He put out a call to his fans on the Internet, and a few years later one of them turned it up.
David Dodge, Lester Dent, Ed McBain, Richard Powell, Steve Fisher: you've brought some of the great writers of the pulp era back into print. But you've also published new works from names such as Stephen King, Max Allan Collins and Lawrence Block. How do you find the balance between "old" and "new" releases?
From the start, our goal was to have the line be half and half – half reissues of undeservedly forgotten old material from the pulp era, half new books written in the same spirit. But in the early days, new writers didn't know us and weren't sending us manuscripts, so we tended to have more reprints – maybe twice as many old books as new, since if I ever didn't have a publication-worthy new manuscript in hand, I could always find a really great reprint to do from my collection.
These days, the balance has reversed, and we do more new material than reprints, since we are getting a lot of great manuscripts submitted to us and meanwhile we've "used up" authors like Dodge, Powell, Dent and Fisher, by publishing the books of theirs I liked best. But even now, the new material we publish is often new in the way The Knife Slipped is new – never before published, but originally written in 1939. It's a funny sort of new!
Hard Case Crime's distributor was originally Dorchester. I think I was a subscriber when Dorchester seemed to pull the rug out from under you and you had to scramble to find a replacement. You ended up with Titan, who has published quite a few Sherlock Holmes books, including some by my former editor, David Stuart Davies. Being a book publisher has got to be a tough task in good times. Could you tell us a little bit about that Dorchester to Titan transition and how you kept Hard Case Crime going?
Dorchester was a wonderful publisher run by wonderful people – but they fell on hard times in the wake of the economic downturn of 2008, and by 2010 they were sadly spiraling toward collapse. It has happened to better publishers than them, and to worse ones; it happens to everyone eventually. But I was very sad to see them go. We did our first 66 books with Dorchester, and I cherish every one.
 So, what to do next? I thought about folding our tents and moving on – 66 books is no mean achievement, and there was no law saying we had to do more. But several people encouraged me to keep going, including Lawrence Block and Stephen King, and when those guys tell you to do something, you listen. Or anyway I do.
So I went off to a half dozen other publishers, described the arrangement we'd had with Dorchester, and told them that I was looking for someone to do no better than that — I just wanted someone to step into Dorchester's shoes and help us keep things going. We got five offers to do so, which I found pretty remarkable. We then had to choose among the five offers, and Titan struck me as by far the best choice of the lot, in part because it's family run and I know and like and respect the family that runs it, and in part because they share our appreciation for the visual element – Titan's books are gorgeous, and producing gorgeous books is as important to Hard Case Crime as producing ones that are fun to read.
 So we signed a contract with Titan, and after a year's hiatus from publishing we relaunched the line with our new #1, which was our first hardcover novel ever and our first original novel by Lawrence Block, Getting Off. And with that, we were off. Forty-some books later we're still going strong.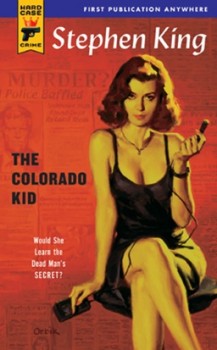 The SyFy Channel show Haven came out of the Hard Case Crime novel The Colorado Kid, by Stephen King, and ran for five seasons. And you've put out a dozen of Max Allan Collins' Quarry books. A Quarry series just aired on Cinemax. You were a consulting producer on Haven. What, if any, impacts have the television media had on Hard Case Crime? What was your experience regarding script writing on Haven?
I enjoyed the 5+ years I spent working on Haven, both writing my own scripts for the show and consulting on everyone else's. But Hollywood is, famously, a collaborative environment where you don't control anything – every scene of every script gets comments from the U.S. studio, the international studio, the network, the actors, the guy mopping the floor. It's like climbing a mountain with four or five heavy guys all strapped to your back, shouting in your ear. I'm not saying I won't do television again at some point – it really is a privilege, to put something in front of a million viewers every week – but I have to say I enjoy writing and publishing books more.
As for what influence television has had on Hard Case Crime, well, coverage of our books on shows like Today and CBS Sunday Morning certainly helped put us in front of readers who might never have known about us otherwise, and noir-ish shows like The Wire or Justified or Breaking Bad have whetted people's appetite for the sorts of stories we tell. But mostly I think our books are an alternative to television, a way to get lost in a different sort of entertainment. It's not as though we pick our books with future television adaptation in mind, though I think many of our books would make good tv if it came to that.
You currently have two books scheduled for 2017. Can we expect to see more? What other pulpsters would you like to bring back into print?
Yes, you can expect more in 2017. As a rule, we set out to do about one book per quarter, so four a year. Sometimes we find more we want to do, sometimes less, but four a year is what I'm aiming for. In 2017, there will be Snatch by Gregory Mcdonald, Forever and a Death by Donald Westlake, and the paperback edition of Richard Vine's outstanding first novel, Soho Sins – plus probably, if Max finishes writing it on schedule, another new Quarry novel. Might there also be another surprise in the works? Maybe. We've got some cool things ripening on the vine. It's just a question of when they're ready to pick.
I've got over three dozen Hard Case books on my shelves and I think you're doing a fantastic job. I wish you and Hard Case Crime continued success.
And here is my follow up post on the Cool and Lam series and The Knife Slipped.
---
You can read Bob Byrne's 'The Public Life of Sherlock Holmes' column here at Black Gate every Monday morning.
He founded www.SolarPons.com, the only website dedicated to the 'Sherlock Holmes of Praed Street' and blogs about Holmes and other mystery matters at Almost Holmes.
He has contributed stories to The MX Book of New Sherlock Holmes Stories – Parts III, IV and V.