My Top Ten TV Series Adaptations
My Top Ten TV Series Adaptations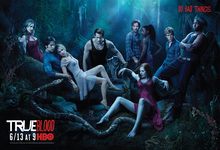 Not long ago I posted about my top ten novel-to-movie adaptations, (see here) and it spurred a flurry of opinions and alternate suggestions. Today I'm thinking about TV series and the difference here is that TV are just as frequently adapted movies as they are from novels. The requirements of this kind of adaptation are different from those of novel-to-movie. For one, the source material has to provide an ongoing story line, what's called "series potential." Obviously, that's most easily done from something that's already a series to begin with. But there are other criteria.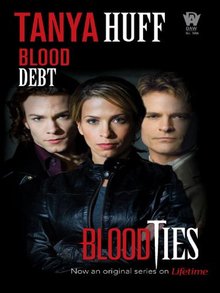 As Goldman says about adapting novels for film, the TV series should retain the intention of the original material, but perhaps the issue of length isn't as problematic. On the contrary, the more of the original source's complexity that can be kept, the better, as TV adaptations can explore avenues and characters in ways a movie can't. On the other hand, series requirements sometimes lead to unexpected changes to the source material.
Here, in no particular order, are my choices.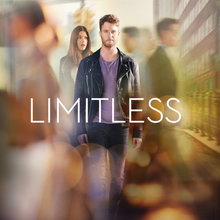 M*A*S*H
From the novel by Richard Hooker and the movie directed by Robert Altman
This is a novel-to-movie-to-TV adaption so it covers all fields. I would include the movie version in my expanded list of favourite adaptations. MASH may not be my favourite TV series of all time, but it is one of the most popular and successful. It ran for 10 years, and is still being aired on the History Channel. Personally, the first couple of seasons were my favourites, in that they retained more of the surreal humour of the movie. Oh, and it also translates well into Spanish
True Blood
From the Sookie Stackhouse novels by Charlaine Harris
An extremely successful TV series based on a set of novels, though not necessarily the most successful (Game of Thrones, anyone?) It was well cast, and it's an interesting adaptation, though many liberties were taken with the original. For example, here we find a case where a character killed in the book series was not killed in the TV series, because he'd proven so popular with audiences.
Blood Ties
From the Blood Books by Tanya Huff
Not as well-known, perhaps, as others in this list, Blood Ties is one of my favourites, a great adaptation, and a fantastic cast. I can even see the commercial necessity of changing the gay teen-aged street kid to the goth-girl office assistant, even though I didn't like it. To be fair, I suppose we could argue that private detectives in novels don't need office assistants, while those on TV do, so my real objection is losing the street kid.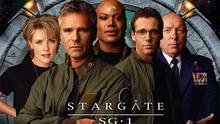 Spenser for Hire
From the novels by Robert B. Parker
Toned down a bit for the TV audience of the time, this series is definitely one of my favourites, and is the only example I have where I started reading the novels because I'd seen the TV series. It's impossible to say whether one is better than the other, since both succeed in their own medium. Brilliantly cast, and while it wasn't as bloody or as gritty as the original material, the essence, and the author's intention, is there.
Buffy the Vampire Slayer
Adapted by Joss Whedon from the movie written by Joss Whedon
Ooooh, it's so hard to pick my favourite, but this one would probably be it. I'll go further and say that the TV series was better than the movie. Here is a case where the ability to expand and explore all possible story and character avenues really makes the result shine. And it translates really well into Spanish.
Angel
Another Joss Whedon project
Maybe I'm stretching a point here, but as a spin-off from Buffy, I think I can include Angel in this list.
Stargate SG-1
From the movie Stargate
Another TV series that ran for 10 years, and unlike MASH had a number of reasonably successful spin-offs that explored other aspects of the story. It's a fine continuation of the narrative started in the movie, and manages to get away without having to re-tell the original story. Instead, this may be the best example of expanding on the possibilities inherent in the original idea. It's very well cast, and it also translates well into Spanish.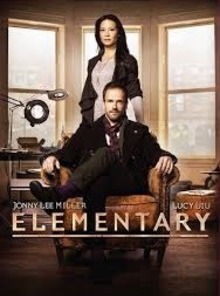 Limitless
From the movie of the same name
While I greatly enjoyed the movie, I have to say there were some ways I enjoyed the series more, and I'm sorry that it was cancelled after only one season. (Not as sorry as after the cancellation of Firefly, but I won't go into that here.) Like Stargate SG-1, this series was a continuation of the events in the movie, and explored another avenue suggested by the original plot.  It did reprise some of the events, but revealed other consequences. It retained much of the visual impact of the movie, but in my opinion was a lot funnier.
Sherlock and/or Elementary
From the stories and novels by Arthur Conan Doyle
And, I'd have to say, from the many movies and TV series that came before them. I'm at least as big a fan of Holmes as I am of the Dumas characters, and while I definitely have my preferences, there are only two or three screen adaptations I would avoid watching again. I know that I would re-watch either of these two adaptations, because I've already done it. These are, as most of us already know, adaptations set in the modern world, and therefore have of necessity the minor changes that that major change brings with it. I can't tell you which I think is more successful, or even which one I prefer, as my opinion changes from week to week, and depends on which season we're talking about. Most of the time, to be honest, I like best the version I've seen most recently.
My other top choices for Holmes adaptations are the series starring Jeremy Brett (for accuracy) and the movies starring Basil Rathbone (for Basil Rathbone).
As a final note, it strikes me that the closest literary equivalent of TV adaptations might be writers working in a shared universe.
---
Violette Malan is the author of the Dhulyn and Parno series of sword and sorcery adventures (now available in omnibus editions), as well as the Mirror Lands series of primary world fantasies. As VM Escalada, she writes the upcoming Farman Prophecy series. Find her on Facebook and follow her on Twitter @VioletteMalan..