Black Gate Online Fiction: An Exclusive Excerpt from The Wall of Storms by Ken Liu
Black Gate Online Fiction: An Exclusive Excerpt from The Wall of Storms by Ken Liu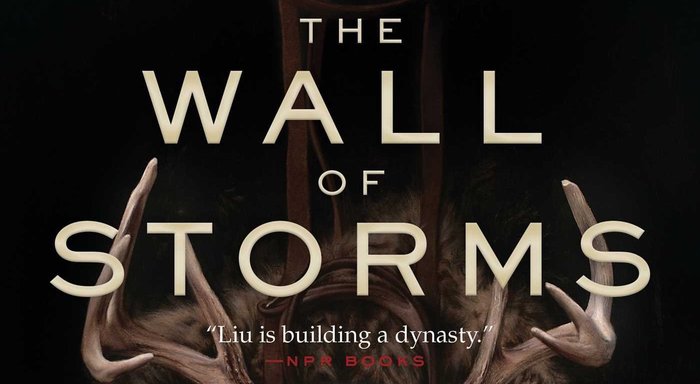 Black Gate is very pleased to offer our readers an exclusive excerpt from Chapter One of Ken's Liu's The Wall of Storms, the second novel of The Dandelion Dynasty, published in hardcover and digital formats last month by Saga Press. Here's the description.
In the much-anticipated sequel to the "magnificent fantasy epic" (NPR) Grace of Kings, Emperor Kuni Garu is faced with the invasion of an invincible army in his kingdom and must quickly find a way to defeat the intruders. Kuni Garu, now known as Emperor Ragin, runs the archipelago kingdom of Dara, but struggles to maintain progress while serving the demands of the people and his vision. Then an unexpected invading force from the Lyucu empire in the far distant west comes to the shores of Dara — and chaos results.

But Emperor Kuni cannot go and lead his kingdom against the threat himself with his recently healed empire fraying at the seams, so he sends the only people he trusts to be Dara's savvy and cunning hopes against the invincible invaders: his children, now grown and ready to make their mark on history.
The Grace of Kings, Ken Liu's debut novel and the opening novel of The Dandelion Dynasty, was nominated for the Nebula Award, and won the Locus Award for Best First Novel. His short story collection The Paper Menagerie and Other Stories was called "Profound enough to hurt" by Amal El-Mohtar of NPR, and his acclaimed translation of Liu Cixin's The Three-Body Problem won the Hugo Award for Best Novel in 2015.
The complete catalog of Black Gate Online Fiction, including stories by Mark Rigney, John Fultz, Jon Sprunk, Tara Cardinal and Alex Bledsoe, E.E. Knight, Vaughn Heppner,  Howard Andrew Jones, David Evan Harris, John C. Hocking, Michael Shea, Aaron Bradford Starr, Martha Wells, Nina Kiriki Hoffman, C.S.E. Cooney, and many others, is here.
The Wall of Storms is 880 pages, priced at $25.99 in hardcover and $7.99 for the digital edition. The cover is by Sam Weber. Read more at Ken's website.
Read an exclusive excerpt from The Wall of Storms here.