Goth Chick News: Thirty-Five Years Later, We're Heading Back to The Slaughtered Lamb
Goth Chick News: Thirty-Five Years Later, We're Heading Back to The Slaughtered Lamb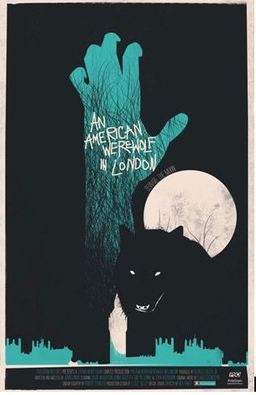 It's the 1981 Academy Awards ceremony and creature-effect magician Richard ("Rick") Baker is stepping on stage to receive not only the first of what would be his total of seven awards to date (out of 11 nominations), but the first ever handed out for Best Makeup. The award was newly minted that year in response to the lack of an award in 1980 with which to celebrate the incredible makeup effects of The Elephant Man.
Though Baker was already known in Hollywood for his work in The Exorcist, King Kong and The Fury, and would go on to win Academy Awards for Ed Wood and Men in Black among others, his first award for his achievements in An American Werewolf in London would forever be ground-breaking on multiple levels.
Among the vast catalog of werewolf films there are, of course, many standouts – not the least of which is Universal's 1941 classic The Wolf Man, which introduced the werewolf concept to the then new medium of film. But we'd also need to count Joe Dante's The Howling and the teenage coming-of-age horror flick Ginger Snaps. In fact, ilovewerewolves.com tallies over 150 werewolf movies made to date; but An American Werewolf in London tops their list.
Starring David Naughton as a young American traveler who is cursed to become a murderous beast when the moon is full after an unfortunate encounter on the British moors, and Griffin Dunne as his dead friend Jack, An American Werewolf in London is generally regarded as not only one of the greatest werewolf movies ever, showcasing what was then the most ingenious special effects, but one of the greatest horror films of all-time.
David and Jack, two American college students, are backpacking through Britain when a large wolf attacks them. David survives with a bite, but Jack is brutally killed.
As David heals in the hospital, he's plagued by violent nightmares of his mutilated friend, who warns David that he is becoming a werewolf. When David discovers the horrible truth, he contemplates committing suicide before the next full moon causes him to transform from man to murderous beast.
Basically what I'm saying here is that if you haven't seen it, go do so immediately.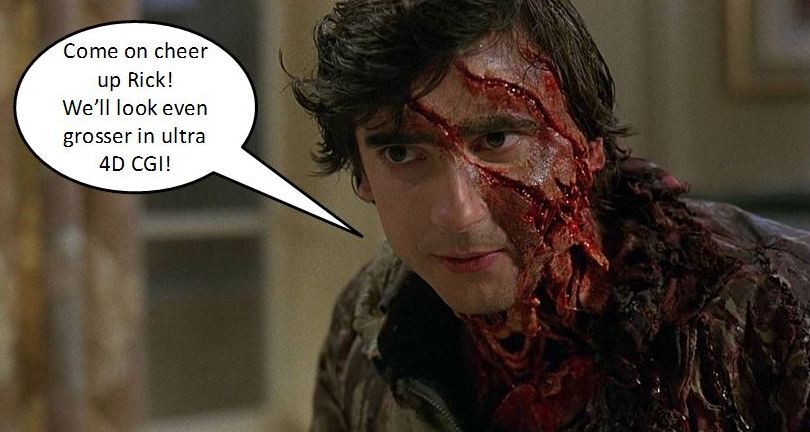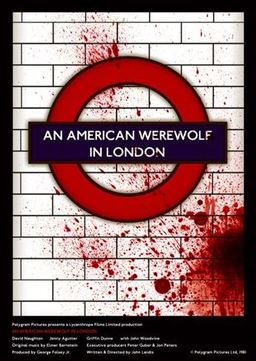 I'll wait.
The rest of us will stay here and contemplate how to react over this new bit of news.
According to Deadline, Walking Dead creator Robert Kirkman's production company Skybound Entertainment is officially prepping a remake of AAWIL, in conjunction with original distributor Universal Pictures (do we see a pattern here?).  John Landis is on-board as an executive producer of the remake, which makes sense since AAWIL is arguably his magnum opus.  Even more interestingly though, Landis' son Max (Chronicle, Victor Frankenstein) is set to write and direct the project, in what just might be the first case of a son remaking his father's film.
Its early days so it's yet unknown just how closely Max Landis will stick to the story his Dad penned.  Still with these credentials it is already on track to be better than the travesty that was the 1997 sequel An American Werewolf in Paris, which featured some of the worst CGI werewolves to ever grace the silver screen.
And what about Mr. Baker?
His special effects have come a long way since AAWIL and Michael Jackson's video Thriller (see Malficent and Tron: Legacy as examples). But in spite of my excellent cyber-stalking skills, I was unable to uncover even a wiff of Baker's involvement in this new venture.
However, as it appears we're getting the band back together on this one… stay tuned.
AAWIL mach 2 currently has no official title, projected release date or casting information.
Have a comment (and I know you do)?  Post it here or drop a line to sue@blackgate.com.