The Doctor Is In: Marvel's New Doctor Strange Movie
The Doctor Is In: Marvel's New Doctor Strange Movie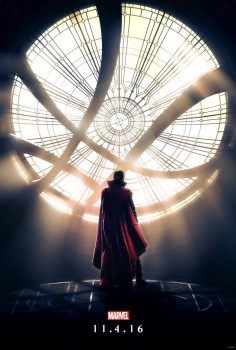 OK. I may have let on that I like Dr Strange when I wrote two blog posts about his early development in Marvel Comics:
Dr. Strange, Part I: Establishing the Mythos: Master of the Mystic Arts in The Lee-Ditko Era
Dr. Strange, Part II: Becoming Sorcerer Supreme and Dying in the Englehart Era.
I just watched the movie (here's a trailer) and have to say I really enjoyed it. I'm not going to do anything spoilery here.
Nor do I have strong feelings about the change in the Ancient One other than to say I don't care what gender the character is, but a Himalayan mystic should have stayed Asian, despite all the stereotype problems built in the Ancient One figure anyway.
But I am doing some puzzling over what kind of Dr. Strange I just saw. Doctor Strange as a 53-year old intellectual property of Marvel Comics has stayed remarkably faithful to the origin tone, no matter what decade, or what cross-over event he's been involved with.
Cyclops and Professor X had their turns at being evil. Magneto had his turn at being good. The Fantastic Four has rotated its lineup. Tony Stark was a carefree millionaire who got drunk and lost his company. Steve Rogers became Nomad for a time.
But other than a few failings built into the character early in the game, Strange has remained pretty consistent. But this movie didn't hit the tone I expected.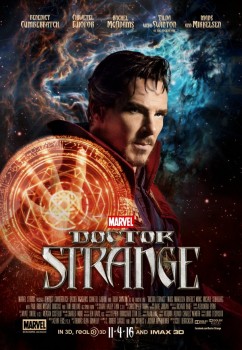 I made some allowances in my head for adapting Strange to the action/adventure movie form. I accept that it was probably market-wise to add some fisticuffs to a cerebral wiseman.
And I even accept that it was smart investing to tie the sorcery more closely to the physical action by making it a kind of adjunct to martial arts.
I also made allowances for matching this character to the cinematographic voice of Marvel Studios. There was more comedy in the Doctor Strange movie than I've seen in any of the comics, with some moments that could have been ripped out of a Guardians of the Galaxy script. Those pulled me out of the narrative, because I never bought a Strange book for comedy. I wanted cosmic dread.
That being said, I think that Marvel Studios is eating the DC movie franchise' lunch because Marvel continues to go action-funny while DC clings to a grim-dark tone that wore out its welcome a while ago.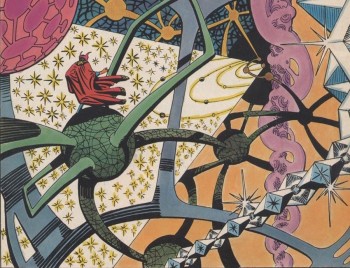 The comedic moments (which don't overwhelm the movie, by the way) bring tonally closer to the current Jason Aaron comic series, although Aaron's tone on the book may be matching the movie's rather than the other way around.
I also prepared myself for the special effects. I love the comic book visuals from Ditko to Colan to Paul Smith and I was hopeful that special effects could bring a Ditko-esque visual board to life.
It wasn't exactly Ditko. There were no ethereal pathways leading through fanged mouths into other dimensions, but they captured Ditko's vision of the dark dimension interestingly.
So with these far-too-many caveats, what sort of tone and voice did give Doctor Strange the movie? That's hard to answer.
To some extent not having a ready answer invites me to speculate that the movie has its own voice. It's not the 1980s voice of Sorcerer Supreme, and certainly not the Elder-Gods-flavored voice of the 1970s championed by Englehart. But neither was it Ditko's surreal cosmic voice of the 1960s.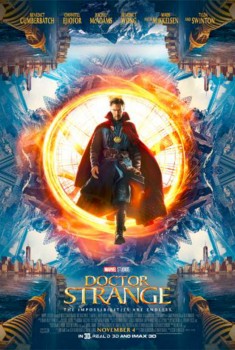 Don't get me wrong. The world was at stake and all, but there were too many lighter moments and Stephen-Strange-as-a-prankster moments to accuse it of cleaving too closely to Ditko. The movie's tone might best be described as reimagining Ditko's Strange, adjusting for two major differences.
The first difference is that the teens and college students of the 1960s is not the audience of the present. The second is that Ditko and Lee were writing for 40,000-80,000 readers of comic books, not the many millions of movie-goers who have to drop their cash at the box office for the people at Marvel Studios not to lose their jobs.
I think this last factor is probably the biggest factor and the key to understanding the movie's tone. The story and tone had to be mainstreamed to some extent to appeal to men, women, young, old, fans and non-fans.
That meant they could keep some of the kaleidoscopic, surreal visuals, but only insofar as they served the story. No extra breath-takingly cosmic panels for the pure joy of it, or just for the mood. And, of course, it had to be light and heroic.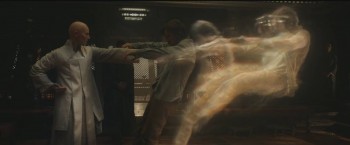 None of this takes away any of my advice to go see this movie. But Doctor Strange #43 was one of the first comic books I ever owned, and I collected his whole 1970s-1980s series, and followed him to The Defenders. 
So I'm coming at this from a 35-year-old place of love for Strange. Seeing what Marvel Studios did to my Strange was a bit important to me.
I'd be curious to hear what others thought. Leave a comment, especially if you disagree (although agreement is always fun, too…).
---
Derek Künsken writes science fiction and fantasy in Gatineau, Québec. He tweets from @derekkunsken.