An Open Letter To George R. R. Martin and the Producers of Game Of Thrones
An Open Letter To George R. R. Martin and the Producers of Game Of Thrones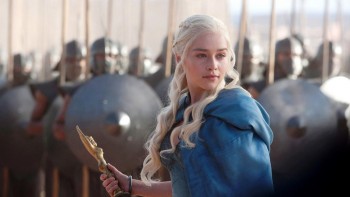 Dear George & Co.,
I was wrong.
Back in 2011, when the first season of Game Of Thrones aired, I watched up until the episode where Ned Stark gets speared in the leg during a street fight. (His opponent? That bastion of modesty and ethics, Jaime Lannister). And then I gave up. I stopped watching despite the fact that the storytelling was excellent, the acting superb, the locations first-rate, the camera and tech work all but faultless. I gave up because I was tired of seeing the female characters on the show abused, one after the next. I began to suspect the worst of both you and the show runners.
Call me a pig-headed liberal progressive if you must, but I'd like to see the arts, both commercial and fine, be aspirational, which I realize is a very millennial sort of term, but I like it. I'm with Gene Roddenberry: I want at least some of our creative output to showcase what we could be as a society, not merely depict what we are (i.e., barbarous and brutal). Of course the particular world of A Song Of Ice and Fire and Game Of Thrones demands its share of brutality, but it became my position, following those early episodes, that the show was reveling in the violence rather than merely depicting what was necessary to develop the story. It was my considered opinion that I was once more in the throes of a TV show where female agency was, at best, a limp afterthought.
Flash forward. Four years later, I went back to Game Of Thrones on the advice of a small army of trusted friends, each of which assured me that I am an idiot, and that you (and your story cycle) deserved a second chance.
As a result of listening to these supposed pals, I have suffered unimaginably. I've survived the red wedding,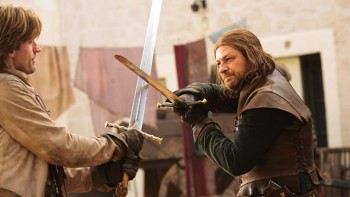 watched innumerable throats slit, and been blown sky-high with a sparrow. I've endured Hardhome –– and worse by far, the pulse-pounding return to Winterfell. I've seen a bright, loving little girl burnt at the stake, and I've watched the man who is surely the most admirable in the entire story cycle stabbed to death by a boy he mentored.
As if all that isn't bad enough, my moral compass has been so profoundly damaged by my viewing that I can no longer determine who is worse, Joffrey, Cersei, or Ramsay Bolton. Part of me even thinks Jaqen H'ghar is worth cheering for –– and let's face it, by any civilized standard, that man's a freaking maniac.
But.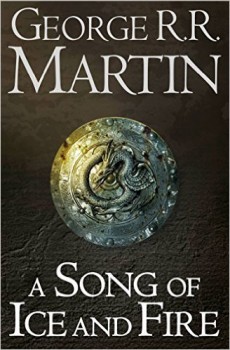 Despite all of this –– and despite, too, the awful sacrifice of Hodor, the needless loss of Marcella, and the inexorable transformation of Arya Stark into a heartless, psychotic avenger –– I am grateful for having sat a second time at this sumptuous, rich-to-the-last-drop banquet table.
Indeed, Game Of Thrones has treated me to one of the finest moments ever committed to film, this being Arya Stark's bursting into laughter when she and the Hound are informed of Lysa Arryn's death. Surprising, unfettered, honest. What storytelling at its best always strives to be.
I'm sure other fans have their own favorite sequences –– maybe one of Daenerys Stormborn's many moments of reversal and triumph, or perhaps "a bit with a dog" (read: wolf) –– but in fact, favorite scenes are somewhat beside the point.
The real reason for my apology letter is that I was wrong. And pleased to be so. I thought, based on those opening salvos in Season One, that you, Sir George, together with your esteemed production team, had managed to raise screen misogyny to a whole new level.
But I judged too harshly, and too quickly. The real genius behind your story cycle and the Game Of Thrones TV series is its sure-footed ability to bring the mighty low while elevating the powerless to citadels, honor, and eight hundred foot pyramids. Indeed, this is a tale where so many of the female characters seize control of their lives that I am hard pressed to identify another saga that holds so many excellent, nuanced, and meaty roles for such a plethora of remarkable female actors.
(Nor can I resist this aside: Game Of Thrones proves, week in and week out, just what a number of fine actors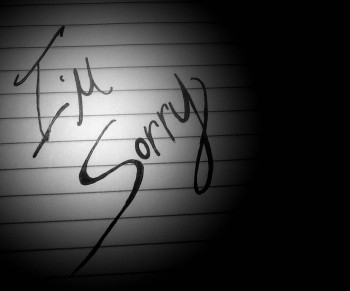 are out there, waiting in the wings for good material. For its casting alone, the show is a marvel to witness.)
So again, I stand corrected. The abuse you heaped on GOT's women in the early going was all a set-up, the underpinnings of a dramatic structure that I expect will bear study and repeat viewings for the rest of my days.
Thank you for proving me wrong, and I hope I may be forgiven.
I await the fabled seventh season with bated breath and Dickensian expectations.
Sincerely,
Mark Rigney, Appreciative Fan
P.S. – Thanks for giving John O'Neill an Alfie. Well deserved, that. Onward.
---
Mark Rigney has published In the Wake Of Sister Blue along with three stories in the Black Gate Online Fiction library: "The Trade," "The Find," and "The Keystone." Tangent called the tales "Reminiscent of the old sword & sorcery classics… once I started reading, I couldn't stop. I highly recommend the complete trilogy."
Away from Black Gate, he is the author of the supernatural quartet, The Skates, Sleeping Bear, Check-Out Time, and Bonesy, all published by Samhain and featuring his semi-dynamic duo of Renner & Quist. His short fiction has been nominated for a Pushcart Prize and has appeared in Lightspeed, Unlikely Story, Betwixt, Black Static, The Best of the Bellevue Literary Review, Realms of Fantasy, Witness, The Beloit Fiction Journal, Talebones, Not One Of Us, Andromeda Spaceways Inflight Magazine, Lady Churchill's Rosebud Wristlet and many more. His author's page at Goodreads can be found here, and his website is markrigney.net.