Get Cozy with Tor.com Publishing's Winter 2017 Titles
Get Cozy with Tor.com Publishing's Winter 2017 Titles
Tor.com Publishing has given us a peek at their upcoming fall and winter titles, and it looks like another dynamite line-up, with novellas by Black Gate author Ellen Klages ("A Taste of Summer," BG 3), Seanan McGuire, Caitlín R. Kiernan, Adam Christopher, Emma Newman, Paul Cornell, Maurice Broaddus, and many others — including the sequel to the Nebula Award-winning Binti by Nnedi Okorafor. Here's the complete line-up:
Dusk or Dark or Dawn or Day by Seanan McGuire (192 pages, $15.99, January 10, designed by Jamie Stafford-Hill)
The Fortress at the End of Time by Joe M. McDermott (268 pages, $19.99/$4.99 digital, January 17, cover by Jaime Jones)
Passing Strange by Ellen Klages (220 pages, $14.99, January 24, cover by Gregory Manchess)
Binti: Home (Binti #2) by Nnedi Okorafor (176 pages, $14.99, January 31, cover by David Palumbo)
Idle Ingredients (Sin du Jour #4) by Matt Wallace (192 pages, $15.99, February 7, designed by Peter Lutjen)
Cold Counsel by Chris Sharp (368 pages, $21.99/$4.99, February 21, cover by David Palumbo)
Agents of Dreamland by Caitlín R. Kiernan (128 pages, $11.99, February 28, designed by Christine Foltzer)
Standard Hollywood Depravity (L.A. Trilogy) by Adam Christopher (176 pages, $14.99, March 7, cover by Will Staehle)
Brother's Ruin by Emma Newman (160 pages, $14.99, March 14, cover by Cliff Neilsen)
Chalk by Paul Cornell (260 pages, 17.99/$4.99, March 21, designed by Peter Lutjen)
Buffalo Soldier by Maurice Broaddus (168 pages, $14.99. March 28, cover by Jon Foster)
Winter Tide (The Innsmouth Legacy, Book 1) by Ruthanna Emrys (368 pages, $25.99 in hardcover/$12.99 digital, April 4, cover by John Jude Palencar)
Proof of Concept by Gwyneth Jones (176 pages, $14.99, April 11, designed by Drive Communications)
Lightning in the Blood (Cold-Forged Flame #2)  by Marie Brennan (112 pages, $11.99, April 25, cover by Greg Ruth)
All are published in trade paperback. Unless otherwise noted, the digital prices for each is $2.99. See all the details here.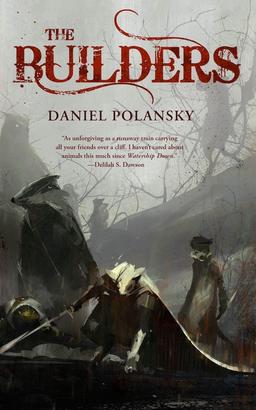 Tor.com previewed their fall line-up back in July.
The Tor.com Publishing novella line began last September with The Sorcerer of the Wildeeps by Kai Ashante Wilson. Since then they have released over 30 titles. We've covered all of them here at Black Gate. — or at least, we covered them all through August of this year.
The previous titles in the series include: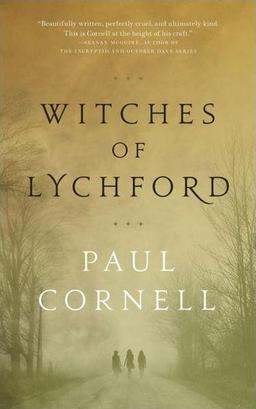 For more details on any of the novellas above (or any of the previous volumes in the series), check out Tor.com's online catalog:
New Releases
Coming Soon
Download the Tor.com Publishing Sampler for Free!
Free Short Fiction — hundreds of free short stories and novelettes at Tor.com
Our more detailed coverage includes:
Pirates, Weather Sorcery, and Desperate Nautical Adventure: The Drowning Eyes by Emily Foster
The Goblin King, New York Sorcery, and Demon Pirates: The New and Upcoming Fantasies of Tor.com
Your Favorite Novellas In One Sentence: Announcing the Winners of Tor.com's March Releases!
Zombie Plagues, Demon Hunters, and the Cyborg Tour de France: Catching Up With Tor.com
Tor.com is Buying Science Fiction Novellas
The Tor.com Novellas are Now Available in Bargain Bundles
Why Novellas? Tor.com's Stellar New Fantasy & SF Releases by Mordicai Knode
Sample All Ten of Tor.com's Upcoming Novellas With Their Fall 2015 Sampler
Tor.com Publishing's Fall 2016 Line-Up
Proceeding in the Pulp Tradition by Writing Five Novels a Year: A Conversation With Guy Haley
Caterers to the Damned, Zombie Gladiators, and Lovecraft's Dreamlands: Catching Up With Tor.com Publishing
See all of our coverage of the best in upcoming fantasy here.