Caterers to the Damned, Zombie Gladiators, and Lovecraft's Dreamlands: Catching Up With Tor.com Publishing
Caterers to the Damned, Zombie Gladiators, and Lovecraft's Dreamlands: Catching Up With Tor.com Publishing
One of the most exciting developments in publishing over the last year has been the blockbuster launch of Tor.com publishing. They've really shaken up the industry with a knockout line-up of original novellas — including the Nebula award-winning Binti by Nnedi Okorafor, Daniel Polansky's Hugo-nominated The Builders, Emily Foster's acclaimed epic fantasy The Drowning Eyes, and many more.
A big part of the reason I enjoy about the Tor.com novella line so much — beside the fact that they're fun, easy reads — is that the publisher has shown a willingness to experiment with series fantasy. And so we have Guy Haley's post-apocalyptic adventure The Emperor's Railroad, set in a world of strange robots and gladiatorial combat with zombies; Paul Cornell's Witches of Lychford, in which a trio of New England witches warily guard the boundary between two worlds, and a gateway to malevolent beings beyond imagination; Andy Remic's Song For No Man's Land trilogy, The Great War retold as an epic fantasy featuring a subterranean Iron Beast; Matt Wallace's Sin du Jour books, featuring the comedic misadventures of New York's exclusive caterers-to-the-damned, and others.
[Click the images for bigger versions.]
The Tor.com Publishing novella line began last September with The Sorcerer of the Wildeeps by Kai Ashante Wilson. Since then they have released over 30 titles.
We've covered all of them here at Black Gate. — or at least, we covered them all through June of this year. But it's time to play catch up with the half-dozen titles released in late summer and early fall:
Pride's Spell, Matt Wallace (208 Pages, $16.99, June 21, cover by Peter Lutjen)
The Ghoul King, Guy Haley (160 pages, $14.99, July 12, cover by Chris McGrath)
Nightshades, Melissa F. Olson (208 pages, $15.99, July 19, cover by FORT)
City of Wolves, Willow Palecek (128 pages, $11.99, July 26, cover by Cliff Nielsen)
Spiderlight, Adrian Tchaikovsky (304 pages, $19.99/ $4.99 digital, August 2, cover by Tyler Jacobson)
The Dream-Quest of Vellitt Boe, Kij Johnson (192 pages, $14.99, August 16, cover by Victo Ngai)
Except where otherwise noted, the digital versions are all $2.99.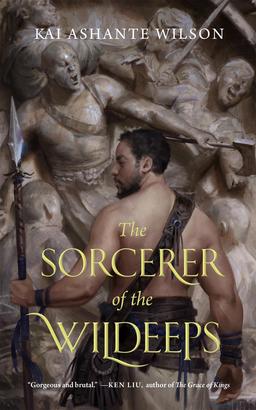 The previous titles in the series include:
The Sorcerer of the Wildeeps by Kai Ashante Wilson
Witches of Lychford by Paul Cornell
Sunset Mantle by Alter S. Reiss
Binti by Nnedi Okorafor
The Last Witness by K. J. Parker
Of Sorrow and Such by Angela Slatter
Envy of Angels by Matt Wallace
The Builders by Daniel Polansky
Domnall and the Borrowed Child by Sylvia Spruck Wrigley
The Shootout Solution by Michael R. Underwood
The Drowning Eyes by Emily Foster
The Ballad of Black Tom by Victor LaValle
Patchwerk by David Tallerman
Lustlocked, Matt Wallace
A Song for No Man's Land, Andy Remic
The Ballad of Black Tom, Victor LaValle
The Absconded Ambassador, Michael R. Underwood
The Devil You Know, K. J. Parker
Forest of Memory, Mary Robinette Kowal
Pieces of Hate, Tim Lebbon
Every Heart a Doorway, Seanan McGuire
The Emperor's Railroad, Guy Haley
The Jewel and Her Lapidary, Fran Wilde
A Whisper of Southern Lights, Tim Lebbon
Runtime, S. B. Divya
Infomocracy, Malka Older
Return of Souls, Andy Remic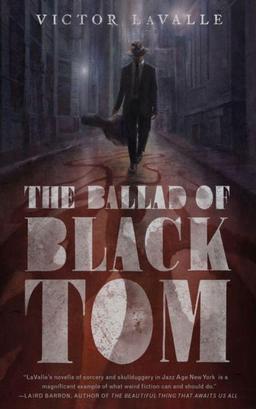 For more details on any of the novellas above (or any of the previous volumes in the series), check out Tor.com's online catalog:
New Releases
Coming Soon
Free Short Fiction — hundreds of free short stories and novelettes at Tor.com
Our more detailed coverage includes:
Pirates, Weather Sorcery, and Desperate Nautical Adventure: The Drowning Eyes by Emily Foster
The Goblin King, New York Sorcery, and Demon Pirates: The New and Upcoming Fantasies of Tor.com
Your Favorite Novellas In One Sentence: Announcing the Winners of Tor.com's March Releases!
Zombie Plagues, Demon Hunters, and the Cyborg Tour de France: Catching Up With Tor.com
Tor.com is Buying Science Fiction Novellas
The Tor.com Novellas are Now Available in Bargain Bundles
Why Novellas? Tor.com's Stellar New Fantasy & SF Releases by Mordicai Knode
Sample All Ten of Tor.com's Upcoming Novellas With Their Fall 2015 Sampler
Proceeding in the Pulp Tradition by Writing Five Novels a Year: A Conversation With Guy Haley
See all of our coverage of the best in upcoming fantasy here.