Andrew Liptak on All the Best SF and Fantasy You Missed in August
Andrew Liptak on All the Best SF and Fantasy You Missed in August
Over at The Verge, Andrew Liptak has posted a handy little reader's guide titled "New Adventures: all the best science fiction and fantasy books coming out in August." It appeared way back on August 1, but I just got around to reading it now, which really makes it All the Best SF and Fantasy I Missed in August. But whatever, it's packed with lots of great recommended reading, and anyway September looks a lot quieter than August, so maybe I can get caught up. Here's hoping.
Andrew seems intrigued by the steampunk adventure The Guild Conspiracy, by Brooke Johnson, the sequel to The Brass Giant (2015).
The latest installment of Brooke Johnson's Chroniker City finds its hero Petra Wade six months after her last adventure. Tasked with building a war machine, she's been sabotaging the project to try and stave off a coming war, and her overseers are watching her every move. It's been a while since we've picked up a good steampunk adventure, and this one looks like it's just what we need.
And also the moody Alternate History tale The Last Days of Night, by Graham Moore.
Set in 1888 at the birth of the electrical age, it follows a young lawyer named Paul Cravath who's asked to defend industry titan George Westinghouse against a billion dollar lawsuit from inventor Thomas Edison. This novel is being adapted into a film by The Imitation Game's director, Morten Tyldum, which has us excited.
And the latest novella from Tor.com Publishing: The Dream-Quest of Vellitt Boe, by Kij Johnson.
[Click the covers for bigger versions.]
In Kij Johnson's short novella The Dream-Quest of Vellitt Boe, Professor Vellitt Boe, a teacher at the Ulthar Women's College, discovers that one of her students has left with a dreamer from the waking world, and she must go on a quest through the Dreamlands and into her own past to retrieve her. This book might be a short read, but it looks like it's going to pack a considerable punch.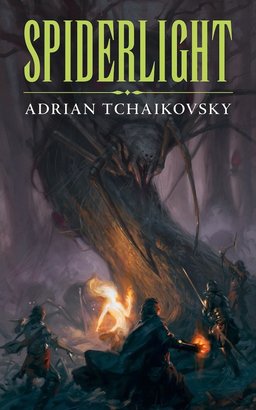 Andrew and BG appear to be on the same wavelength… his list includes many books we've recently highlighted, including:
The Hike, Drew Magary
I Am Providence, Nick Mamatas
An Accident of Stars, Foz Meadows
Spiderlight, Adrian Tchaikovsky
Behind the Throne, K.B. Wagers
Ghost Talkers, Mary Robinette Kowal
Spellbreaker, Blake Charlton
The Forgetting Moon, Brian Lee Durfee
Read his complete list here.
Some of Andrew's more interesting recent articles include:
Kirkus Looks at Astounding Science Fiction
Kirkus Looks at Galaxy Science Fiction
Kirkus Looks at Donald A. Wollheim and the Ace Double
Kirkus Looks at The Meteoric Rise and Fall of Gnome Press
Kirkus Looks at Andre Norton's Young Adult Novels
Kirkus Looks at The Science Fiction Hall of Fame, Volumes I – IV
Andrew Liptak on All the Best SF and Fantasy You Missed in August
Andrew Liptak Selects the Best Science Fiction and Fantasy Novels of 2016
See all of our coverage of the best new fantasy books here.