The Arms and Armor Collection of the Museo Cerralbo, Madrid
The Arms and Armor Collection of the Museo Cerralbo, Madrid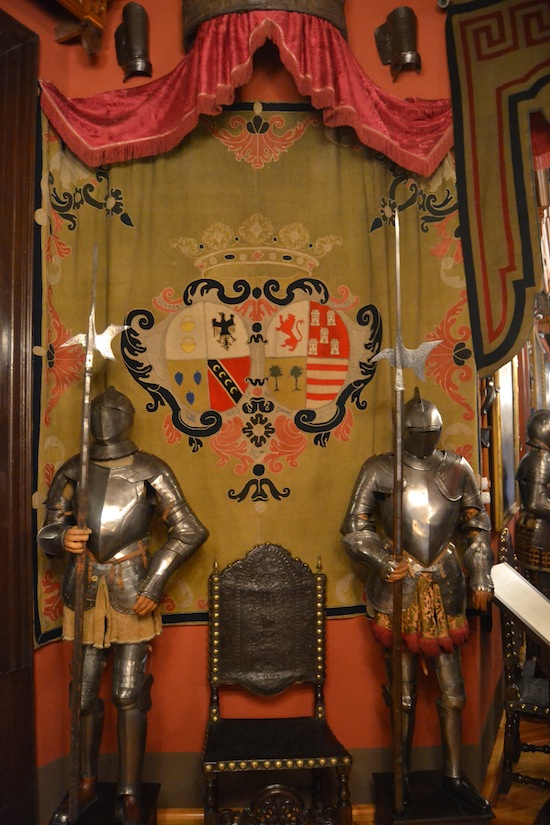 The armory doubled as the reception room. The first thing visitors see
is the Marquis' coat of arms flanked by these two fine suits of armor.
Madrid is filled with museums. While most visitors see the "Golden Triangle" of art museums consisting of El Prado, La Reina Sofia, and El Museo Thyssen-Bornemisza, there are dozens of other museums, some big, some small, that are well worth a look.
One is the Museo Cerralbo, the former mansion of the Marquis de Cerralbo. Enrique de Aguilera y Gamboa (1845-1922), 17th Marquis of Cerralbo, was an avid collector of art and antiquities and stuffed his grandiose city home with his purchases. The Marquis did more than simply collect, he was also an active archaeologist and did much to advance the study of prehistory in Spain. Of greatest interest to Black Gate readers is the impressive collection of medieval and Renaissance arms and armor.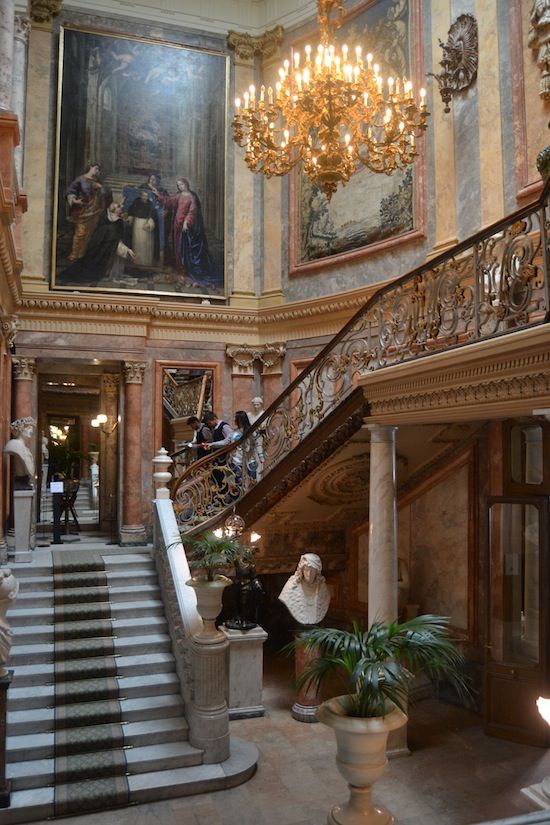 Entrance to the house is through this grand entry hall
To preserve the feel of the once-private collection, there's no signage, but you can get a room guide in English at the front desk. It only details a few highlights, so for the rest you're left guessing. If any Black Gate readers can identify any of these peices, please drop us a line in the comments section.
Another great collection of arms and armor in Madrid is the Royal Armory at the palace. Click the link to read our coverage!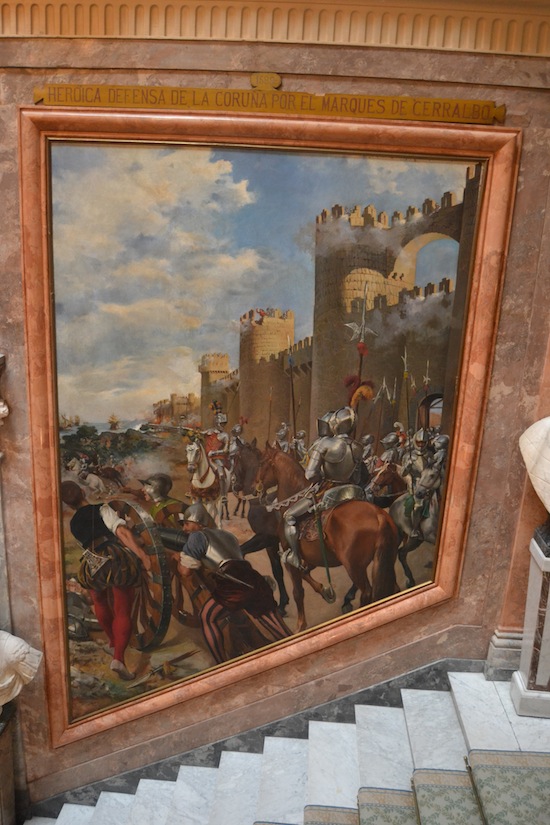 On the main staircase, the Marquis showed off his pedigree with a painting of one
of his ancestors defending the city of La Coruna in 1589 from an attack by Sir Francis Drake
All photos copyright Sean McLachlan. More below!

---
Sean McLachlan is the author of the historical fantasy novel A Fine Likeness, set in Civil War Missouri, and several other titles, including his post-apocalyptic series Toxic World that starts with the novel Radio Hope. His historical fantasy novella The Quintessence of Absence, was published by Black Gate. Find out more about him on his blog and Amazon author's page.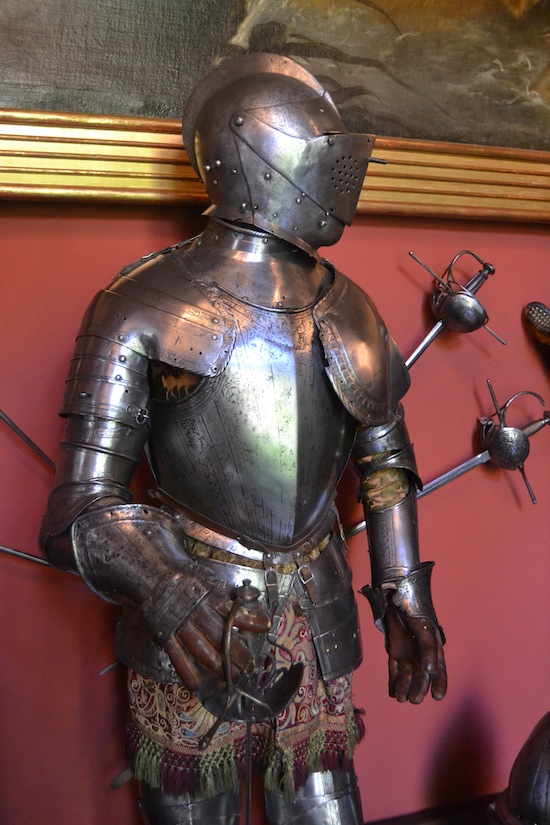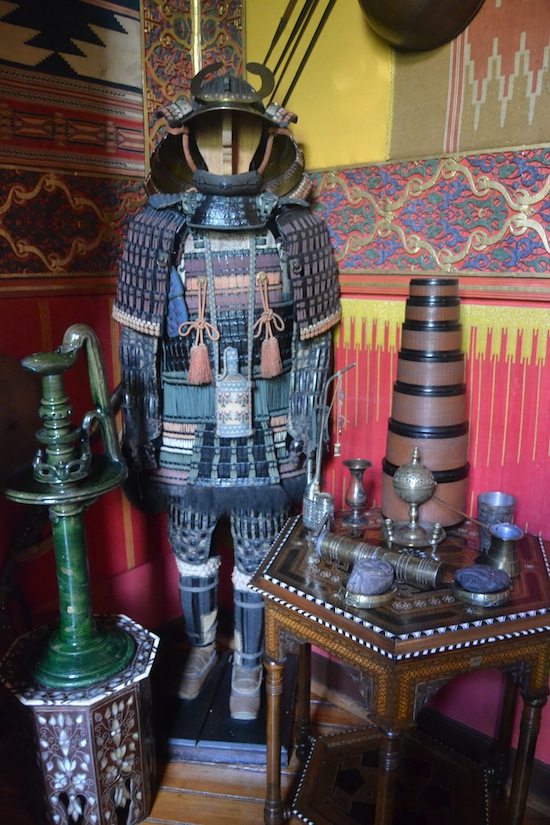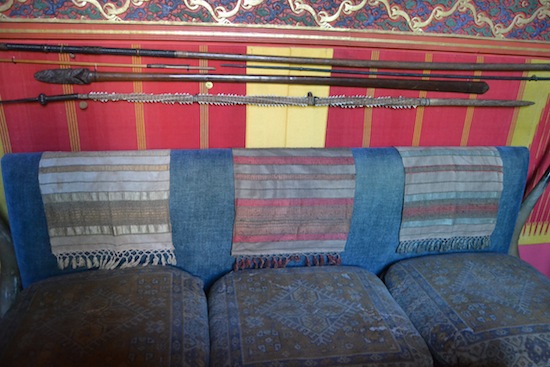 That staff is a common weapon from many Pacific islands and is lined with sharks' teeth. This example is probably from the Philippines, which was still a Spanish colony during the Marquis' lifetime. Why he put it at head level just behind the couch is anyone's guess.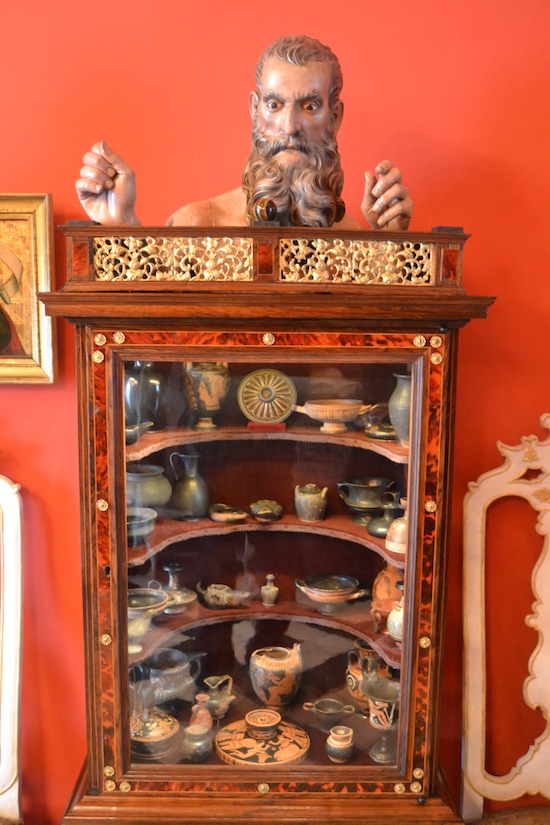 A cabinet of antiquities topped by the bust and head of an apostle (Castilian School, c. 1700).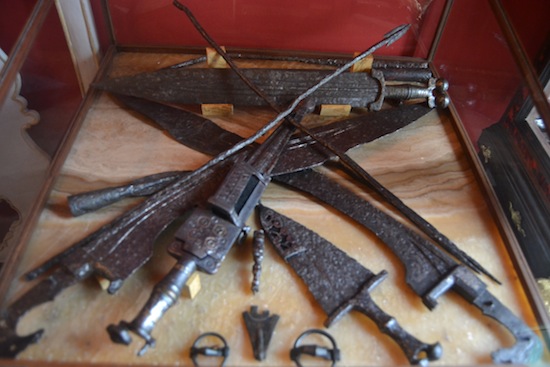 Iron Age Celtiberian weapons, perhaps from one of the Marquis' many excavations of Celtiberian sites.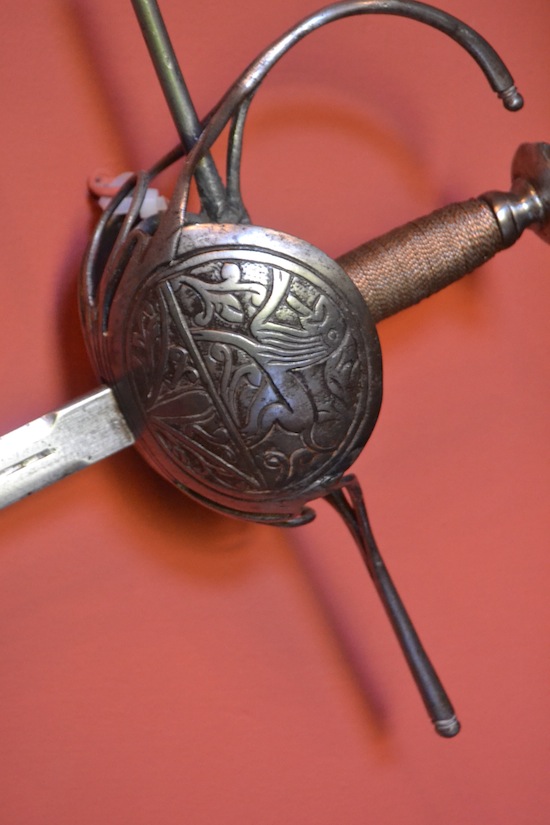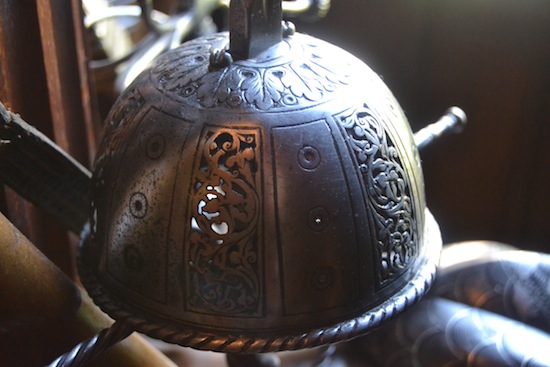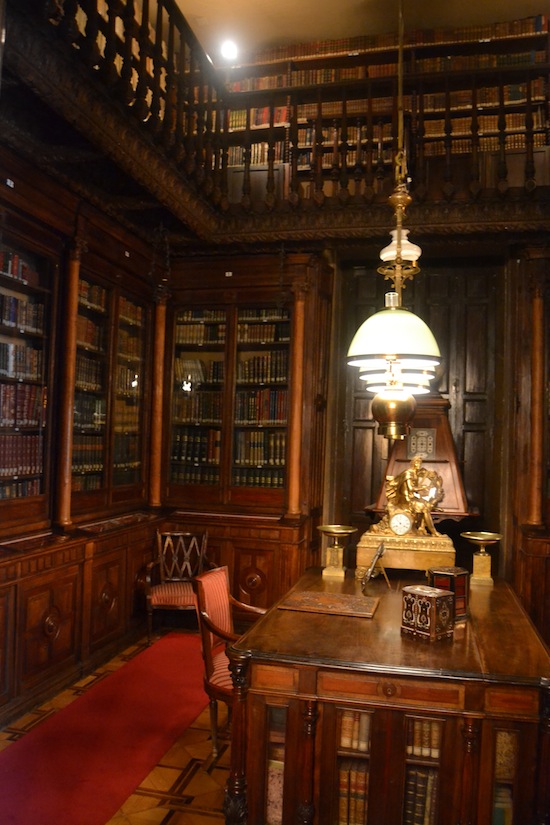 You may be cool, but you're not two-story antiquarian home library cool.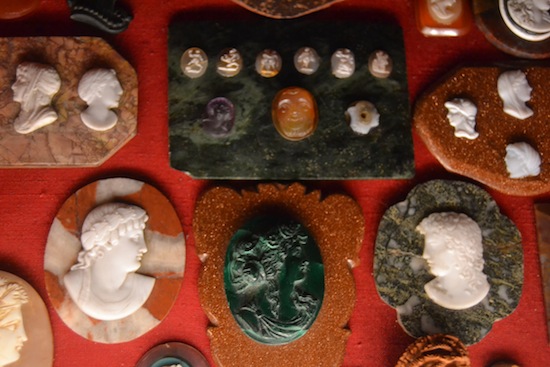 The Marquis had an impressive collection of Classical intaglios.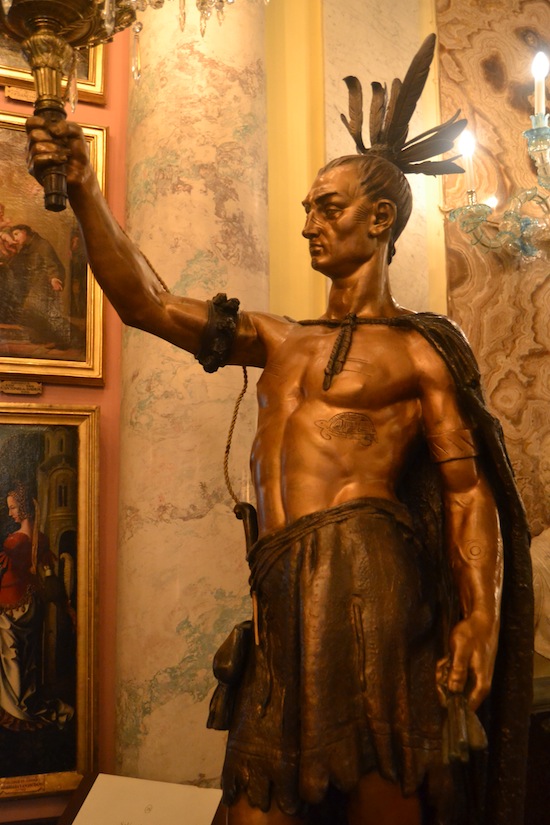 Why have just any old lamp when you can have one like this?