The Girl The Gold Watch And Everything
The Girl The Gold Watch And Everything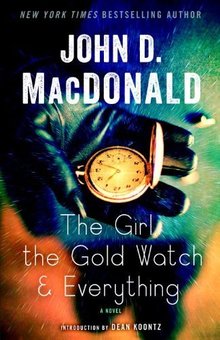 John D. MacDonald is one of my favourite crime writers, and he's probably best known for his Travis McGee series, starting with The Deep Blue Goodbye (1964) and ending with The Lonely Silver Rain (1985). Others, such as Glen Cook,  have used this device after him, but I'm fairly certain that MacDonald's the first person who identified individual books in his series by giving each one a title colour.
While John D. is well worth looking into for any of his genre or non-genre novels, I'd like to draw your attention in particular to his only SF contribution, The Girl, the Gold Watch, and Everything.
In this story a mild-mannered young man, Kirby Winter, inherits from his uncle a watch that will stop time for everyone except the person holding it. Of course Uncle Omar used the watch to make himself rich, but he also did a lot of good. He tried to keep as low a profile as possible, but unscrupulous types figured out he had something that gave him a edge in the money world, and now they're after Kirby to get whatever it is for themselves. That's the essential problem and conflict of the novel, and with the help of Bonnie Lee Beaumont, a young woman who happens to be a good deal quicker off the mark and savvy about the world than Kirby is, the problem gets solved.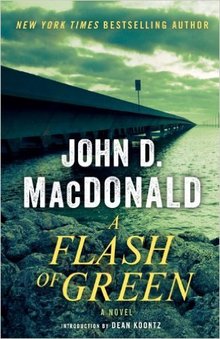 This novel is a long slow burn by Fantasy and SF standards – the time-controlling watch of the title doesn't even start being used until half way along. So much is happening, however, that you don't really notice. And we are given a prologue that sets us up beautifully for the upcoming watch-related hijinks.
MacDonald is a master at detailing social/political situations, particularly when it comes to politics between the sexes. Unfortunately, the very details that anchor a book in its place and time, can be the things which date it. It's exactly these situations that the modern reader feels have changed the most – even when they haven't.
What about the sexual politics? I'd say that if MacDonald isn't an out and out feminist – something difficult to be sure of since we'd have to look over quite a span of years in which he was writing – he'd have to be considered a proto-feminist. He rarely used women as point of view characters, but all of the women in his books, even the unpleasant ones, are strongly drawn, fully three-dimensional people. In The Girl, etc., as I've indicated, even though Kirby is the pov character, it's Bonnie Lee who saves the day with her grit and ingenuity, with Kirby following her lead and example. MacDonald's women may occasionally be "girly" by today's standards, but they're never weak, and if occasionally they're idiots, well, sometimes people are idiots.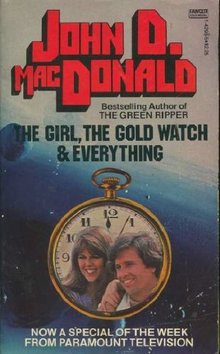 MacDonald also had a significant non-genre opus with books like One More Sunday, Condominium, and Flash of Green, many of which were made into films, like Cape Fear.
The Girl etc. was also made into a TV movie in 1980, starring Robert Hayes and Pam Dawber. I haven't had any luck tracking it down, but I'd love to see it, if only to judge for myself how well the actors did with the roles.
MacDonald didn't write any other SF or speculative fiction – to my knowledge – but his watch does turn up again. I'll talk about that next time.
I'd like to end by saying that MacDonald is one of my favourite crime writers, and Travis McGee has to be in my top three favourite 20th-century characters, along with Archie Goodwin, and Spenser. Even the more dated books are saved by great writing and tight plotting.
---
Violette Malan is the author of the Dhulyn and Parno series of sword and sorcery adventures (now available in omnibus editions), as well as the Mirror Lands series of primary world fantasies. Find her on Facebook and follow her on Twitter @VioletteMalan..