Goth Chick News: Tim Burton May (or May Not) Have Confirmed Beetlejuice 2 Is (or Is Not) a Go
Goth Chick News: Tim Burton May (or May Not) Have Confirmed Beetlejuice 2 Is (or Is Not) a Go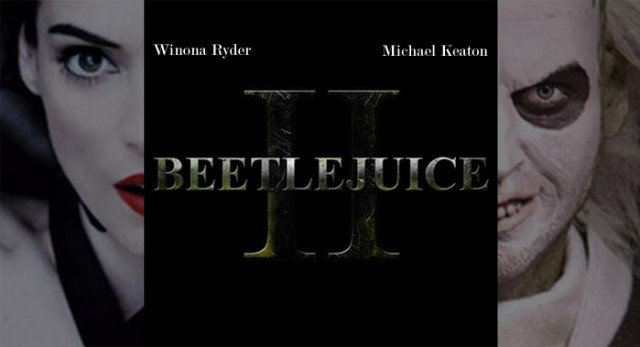 Yes, we're confused too, in a giddy-with-anticipation kind of way. So let me explain.
March 30th marks 28 years since the viewing public was first introduced to "the ghost with the most" and it's been nearly as many years that talk of a sequel has been swirling.
To begin, let's draw a door into the 90's for a little background.
Beetlejuice was actually where we were first introduced to the wildly imaginative, dark humor of Tim Burton, whose name has since become synonymous with "strange and unusual" films.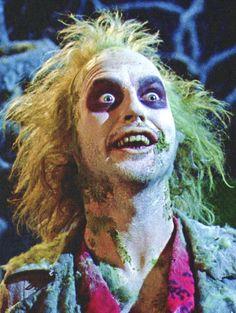 As fans will tell you, one of the most awesome aspects of Beetlejuice was the simplistic special effects that went so well with the overall comic-book feel of the film.  Beetlejuice's original budget was a mere $15 million, and only $1 million of that was spent on visual effects work. From the beginning it was Burton's intention to film in a style similar to the B movies he grew up with as a child. "I wanted to make them look cheap and purposely fake-looking," Burton remarked.
Add to this quirky ambiance, an original score by a composer at in the early days of his Hollywood career, Danny Elfman, and an Oscar-worthy performance by Michael Keaton in the title role, and it's easy to understand why Beetlejuice lives on at the Universal Studios Florida theme parks and remains one of the most popular and iconic Halloween costumes every year.
It's also clear why the idea of a sequel has never quite died away.
So flash forward to the ought's and a meeting between writer Seth Grahame-Smith (Dark Shadows, Abraham Lincoln: Vampire Hunter) and Keaton which took place sometime in February of 2012. Says Grahame-Smith:
We talked for a couple of hours and talked about big picture stuff.  (A Beetlejuice sequel) is a priority for Warner Bros. It's a priority for Tim. (Michael's) been wanting to do it for 20 years and he'll talk to anybody about it who will listen. The story will be set in a real time frame from 1988; this will be a true 26 or 27 years later sequel. What's great is that for Beetlejuice, time means nothing in the afterlife, but the world outside is a different story.
Now imagine the unadulterated joy that ran all through the Internet when on March 10th, Tim Burton allegedly confirmed personally that not only is Beetlejuice 2 green-lighted, it's bringing back Keaton and Winona Ryder in the role of Lydia.
Burton supposedly told Showbizspy the following:
The film is a go and has been approved by the Warner Bros. team, we have talked with the cast members we wanted for the film and they are all on board, this includes both Winona and Michael. We have the script in hand everything is in place all we need to do now is get ready to start filming.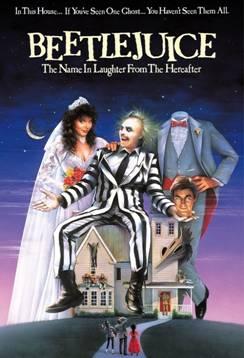 But as the news spread like Ortho through country chic, Burton's reps swooped in with a new message to clarify what's going on.
Tim Burton did not confirm Beetlejuice 2, as the movie is not in development.  Tim's focus is entirely on Miss Peregrine's Home for Peculiar Children set for a September 30, 2016 release and developing Dumbo.
The latter film is a live-action adaptation of the Disney property, which was announced a year ago, and the former based on a YA novel by Ransom Riggs that is admittedly right up Burton's dark and creepy alley.
So is he or isn't he?
Even though the rep denies development, Winona Ryder herself spoke about the film.
"Um, I think I can confirm it, because Tim Burton… said, 'Oh yeah we're doing it and Winona's going to be in it,'" the actress said on an episode of Late Night with Seth Meyers.
While the confirmations and denials are flying, and the movie clearly isn't currently in development, no one is actually saying it isn't going to be either. Burton simply has two movies that are taking up his time right now and it's unclear what's coming afterwards. But what is obvious is the fairly huge public appetite for Keaton to don the stripe suit one time more.
For what it's worth, IMDB lists Beetlejuice 2 in preproduction (as in casting, choosing locations, and designing sets and costumes, etc), starring Michael Keaton and Winona Rider, written by Seth Grahame-Smith and David Katzenberg.
Maybe if we say his name once, twice, three time's the charm…
How do you feel about another Beetlejuice?  At least we're not talking "reboot" with this one.  And while we wait to see where all this lands, want to own your own Handbook for the Recently Deceased?  Look no further than Etsy then post a comment or drop a line to sue@blackgate.com.