Gardner Dozois on the New Sword & Sorcery
Gardner Dozois on the New Sword & Sorcery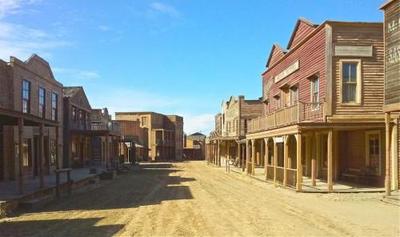 On Facebook yesterday editor Gardner Dozois theorized that the essential influence on modern Sword & Sorcery, which differentiates it from the classic pulp S&S of Robert E. Howard and Fritz Leiber, may be the Spaghetti Western.
While we're talking about fantasy, I've been reading a lot of what's being called "the New Sword & Sorcery" lately, stuff by people like Joe Abercrombie, Scott Lynch, K.J. Parker, Daniel Abraham, and it struck me what the one essential influence was that aesthetically separates the New Sword & Sorcery from the Old Sword & Sorcery, since both have sword-wielding adventurers, monsters, and evil magicians: it's the Spaghetti Western. Clearly Spaghetti Westerns have had a big influence on the TONE of this new work. Gone are the gorgeous, jewel-encrusted temples stuffed with huge snakes and giant idols with jeweled eyes and slinky sinister priestesses in jeweled bikinis where Conan used to hang out. Instead, the most common setting seems to be a remote jerkwater village, either parched and sun-blasted or drizzling and half-buried in mud, extremely poor and mean, swarming with flies, packed with venal, dull-eyed, illiterate peasants who are barely smarter than morons, if they are, and who have no power or influence in the wider world, and certainly no money, and who stare blankly and slack-jawed at our heroes as they enter town, either kicking up clouds of dust at every step or splashing muddy water.

You know this place. Think of every degraded village in every Spaghetti Western you've ever seen.
Read his comment (and the fascinating discussion thread with folks like Eleanor Arnason, Joe Bonadonna, Scott Oden, Elizabeth Lynn, Christopher Fowler, Darrell Schweitzer, Lisa Tuttle, and others) here.