Take a Classic Science Fiction Tour With IF Magazine
Take a Classic Science Fiction Tour With IF Magazine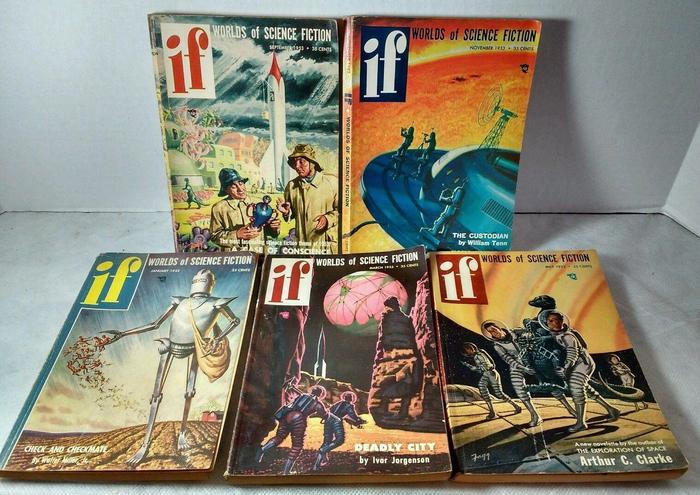 The entire run of IF Magazine, one of the great 20th Century science fiction magazines, is now freely available online at the Internet Archive.
IF, originally titled If Worlds of Science Fiction and later Worlds of If, was a monthly magazine that began publishing in 1952. It was published continuously for 22 years, until it was merged with Galaxy in 1974. During its run it published some of the most acclaimed SF of the 20th Century, including "I Have No Mouth, and I Must Scream" by Harlan Ellison, Robert A. Heinlein's The Moon is a Harsh Mistress, Larry Niven's "Neutron Star," James Blish's A Case of Conscience, Roger Zelazny's Creatures of Light and Darkness, Heinlein's Farnham's Freehold, Jack Williamson and Fredrick Pohl's The Reefs of Space, and much, much more.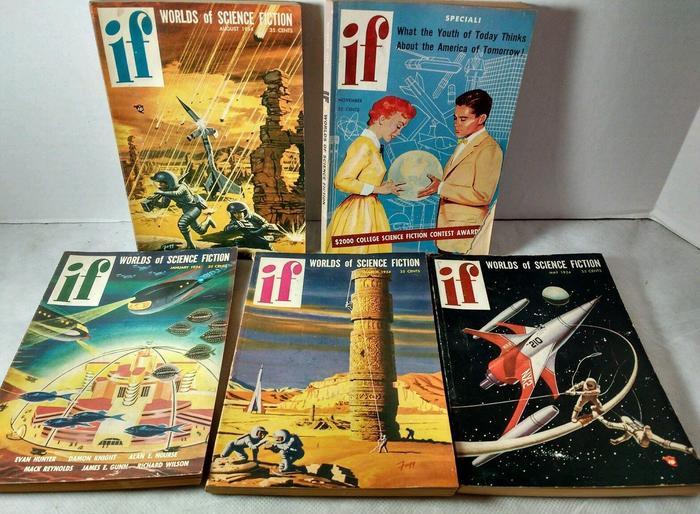 The Internet Archive presents all 175 issues of IF Magazine in a fully browsable format, in full color, for free. You owe it to yourself to check it out.
In honor of the Internet Archive's efforts, I've assembled Black Gate's own virtual tour of IF magazine. I've collected cover images from every era of the magazine, starting with the early 50s and working up into the 70s.
Click on any of the pics for a bigger version.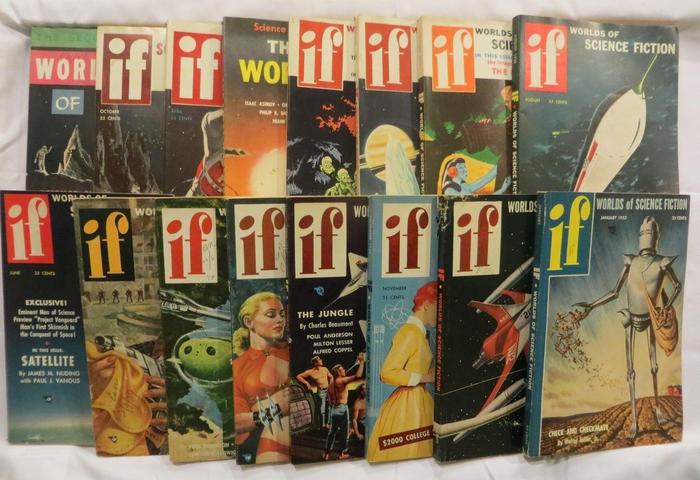 If magazine had some of the best cover artists in the business, including Ed Valigursky, Ken Fagg, Mel Hunter, Frank Kelly Freas, Ed Emsh, and many others.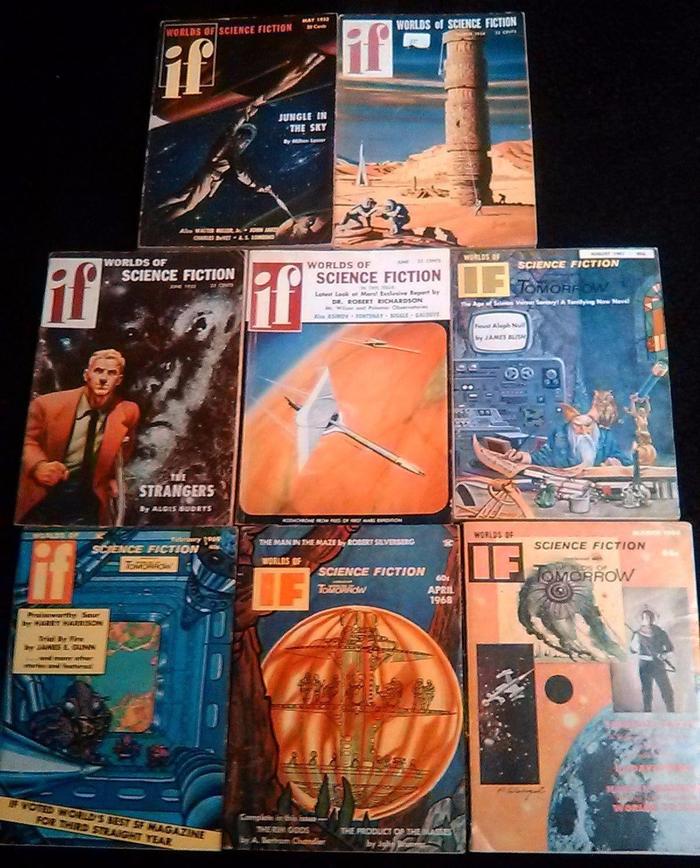 During its history IF had six editors:
Paul W. Fairman – 1952
James L. Quinn – 1952-58
Damon Knight – 1958-59
H. L. Gold – 1959-61
Frederik Pohl – 1962-69
Ejler Jakobsson – 1971-74
Here's a smattering of issues from 1963-1964.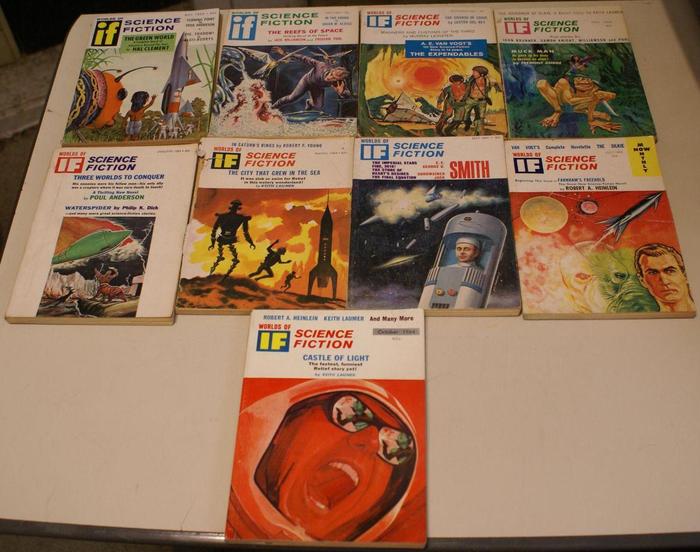 Here's the complete run of 1965.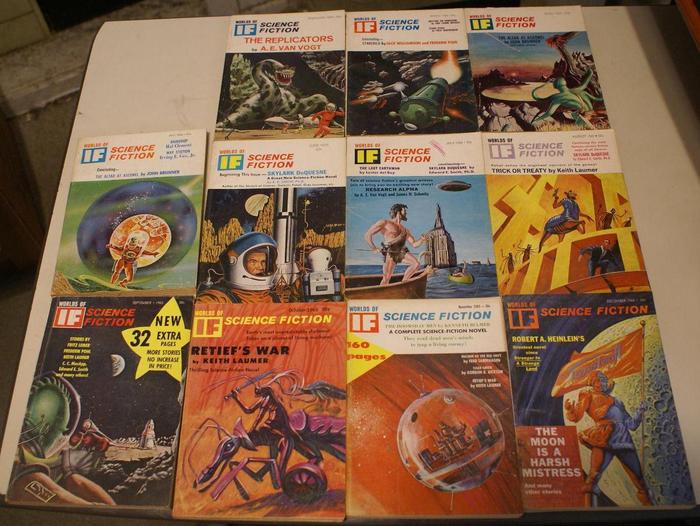 Complete run from 1966.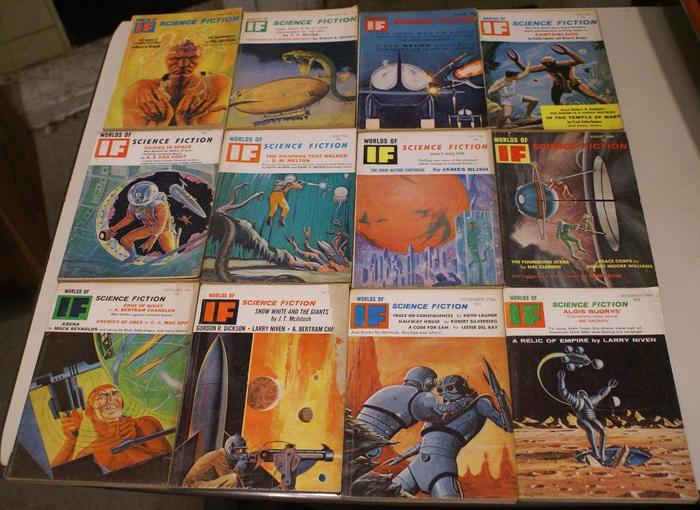 Complete run for 1967.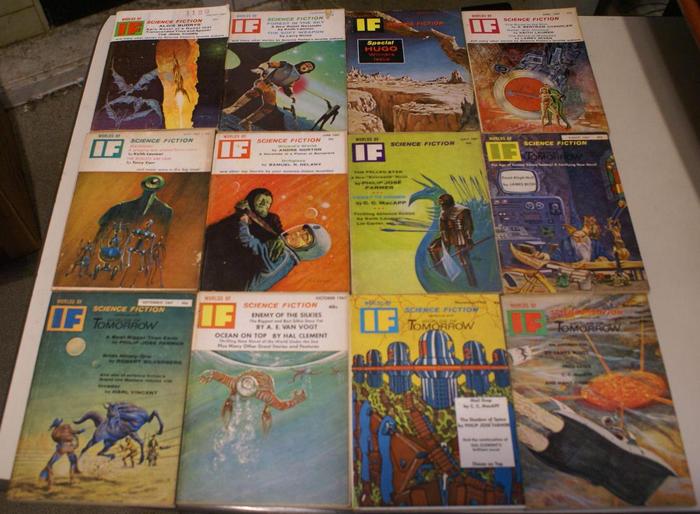 Issues from 1968 and 1969.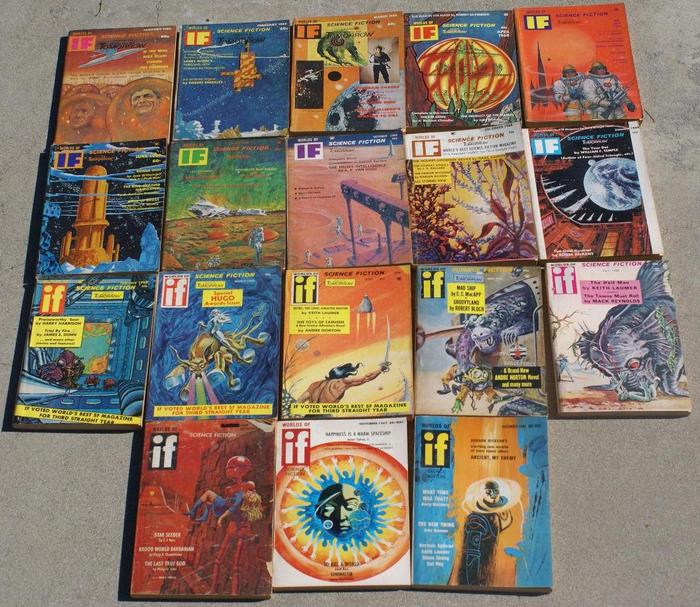 More from 1968.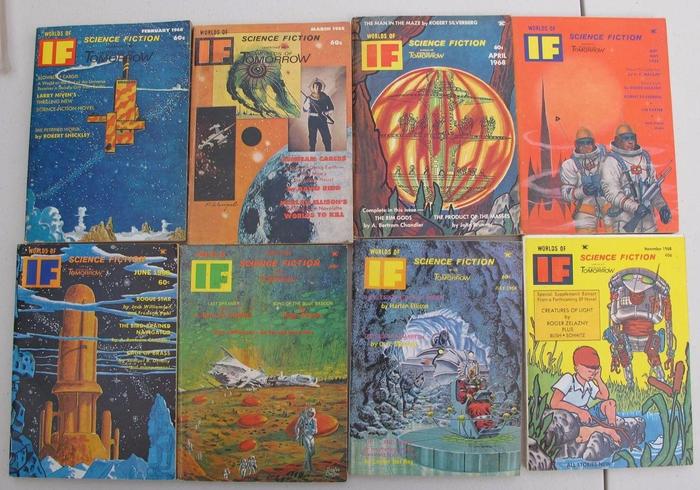 Below is a sample of issues from the late 60s and early 70s.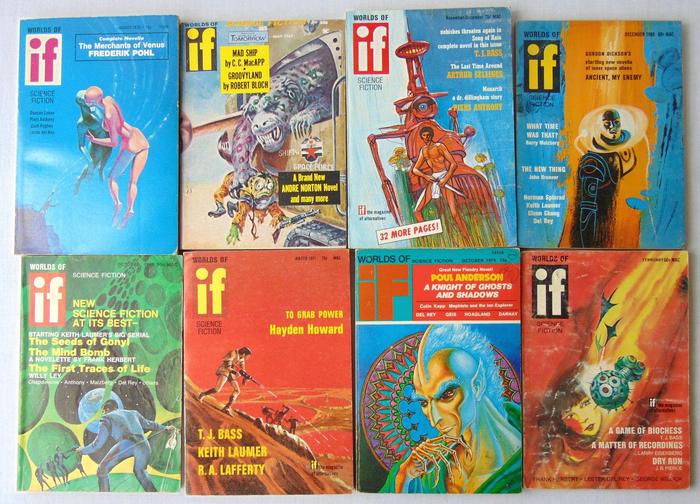 More 60s-70s.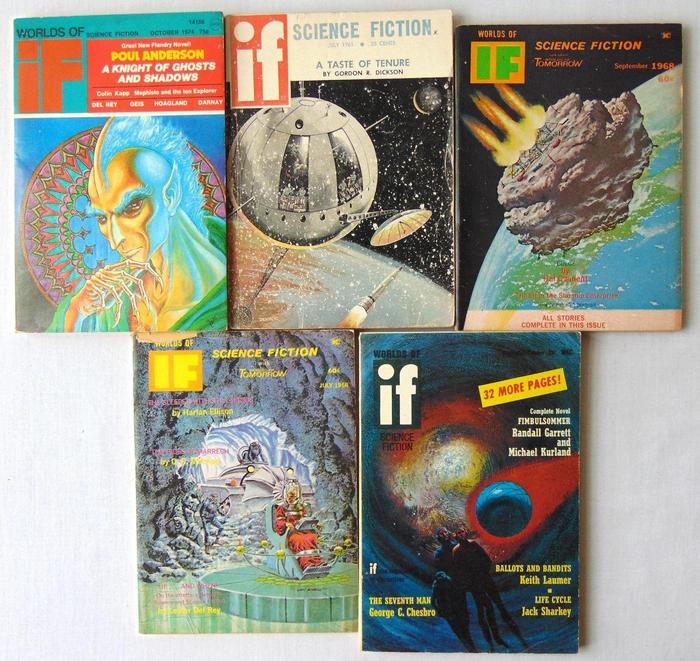 And the 1970s.
See all of our magazine coverage here.