David W. Wixon on Editing The Complete Short Fiction of Clifford D. Simak
David W. Wixon on Editing The Complete Short Fiction of Clifford D. Simak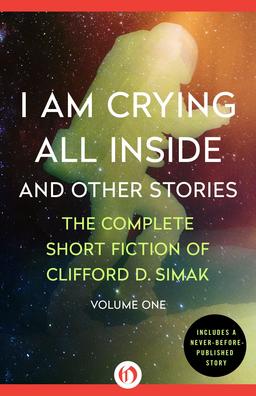 Two months ago I was thrilled to announce the impending publication of the first six volumes of The Complete Short Fiction of Clifford D. Simak, edited by David W. Wixon, the Executor of the Literary Estate and a close friend of Simak's. The lack of a complete collection of Simak's short stories has been an aggravation to serious fans, so this massive project from Open Road Media — a comprehensive collection of all of Simak's short stories, including his science fiction, fantasy, and westerns — was cause for celebration. Over the last few months there's been a lot of excitement in the industry about the project, and Paul Di Filippo asked if "The Simak Renaissance was finally here."
Wixon stopped by Black Gate yesterday, and he was gracious enough to answer some of the questions we posed in our first article, particularly on the digital pricing (the announced prices are a little wonky: $14.99 for volume 1, $7.99 for volumes 2 and 3, and $9.99 for volumes 4-6. As I said in the article, even $9.99 seems a little high for 8-10 stories/volume. ) Wixon commented:
I'm not sure of the policy behind Open Road's pricing, but they assure me that they will deal with the issues you've raised.
On exactly how many volumes are in the series:
There will be 14 volumes of the complete Simak short fiction.
He also elaborated in more detail on how he selected and sorted the contents for each volume.
Well, I wanted to avoid doing them chronologically or by themes, and I wanted to be sure that there were a couple of really good stories in every volume — and after that, I had to adjust it a bit to fit within Open Road's length restriction. (Feel free to ask if you want to explore this a bit more — but I assure you, the fact that there are 14 collections, and 14 Western stories by CDS, so that there can be a single Western in each collection — that's just coincidence. Honest!)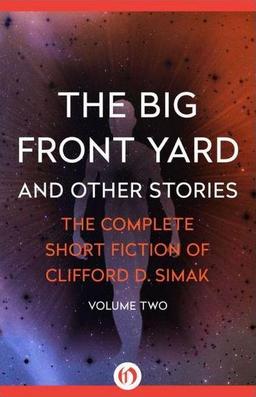 When I invited him to explore the topic in more detail, he said:
I haven't really thought much about how I would say more about grouping the stories — would it work for you if you asked me some questions, that might start me off?

(Caveat: I'm still working on doing the introductions to the remaining Simak collections, and those have to take priority — three more due by the end of the month — but if you'd like to raise some questions, I'd be happy to think about them while doing the other work; hopefully, you'd be willing to give me a little time?)
I thought our readers — who include more than a few die-hard Simak fans — might appreciate the opportunity to put questions to Wixon directly. So if you've got any questions about the contents or the creation of the massive Complete Short Fiction of Clifford D. Simak, go ahead and leave them in the comments, and I'll make sure to pass them along and publish the responses here!
The first three volumes went on sale October 20:
I Am Crying All Inside and Other Stories (Volume One) — 332 pages, $15.99 in trade paperback, $14.99 digital
The Big Front Yard And Other Stories (Volume Two) — 307 pages, $7.99 in digital format
The Ghost of a Model T And Other Stories (Volume Three) — 301 pages, $7.99 in digital format
The next three will be published on March 1, 2016:
Grotto of the Dancing Deer And Other Stories (Volume Four) — $9.99 in digital format
No Life of Their Own And Other Stories (Volume Five) — $9.99 in digital format
New Folks' Home And Other Stories (Volume Six) — $9.99 in digital format
See all of our recent coverage of the best in upcoming fantasy here.