Halloween Reads: The Best Spooky Short Fiction
Halloween Reads: The Best Spooky Short Fiction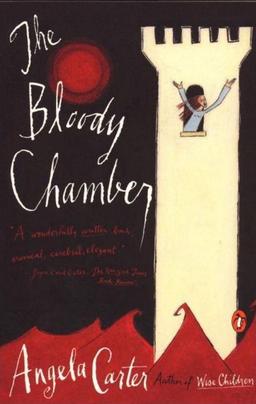 Halloween is upon us, and there's no better way to get into the spirit than with some spooky short fiction. While I love candy, I'd rather have a holiday where people hand out their favorite creepy stories from their stoops and porches, so I've gathered my list of the recent releases I would give out this year here (if I had infinite funds and didn't live in a third-floor walkup, that is). Instead of upsetting your dentist and risking a sugar high, I heartily recommend that you go forth and gorge on some wickedly delicious fiction this weekend!
The Bloody Chamber by Angela Carter: Carter is, of course, a seminal figure in speculative fiction and horror, and the recent edition of The Bloody Chamber: And Other Stories released in celebration of what would have been her 75th birthday reminds us all why. These dark fairytales still have a spine-tingling effect, no matter how often you read them: Kelly Link, who keeps a copy of The Bloody Chamber with her wherever she's living, calls Carter's writing "electrifying" in her introduction. I'm not sure I've ever read a tale as suspenseful and gory as "The Bloody Chamber," and the mood and visceral images will haunt you hours after you've taken your eyes off the page.
Of Sorrow and Such by Angela Slatter: Another Angela who's a master of dark fantasy and horror, Slatter has been sending shivers down readers' spines with her short stories for years. Of Sorrow and Such takes place in Edda's Meadow, where the witch Patience Gideon lives in peace with her adopted daughter, Gilly: until a wounded shapeshifter comes to their door, reviving old secrets and bringing new danger. It's an ideal Halloween tale, filled with macabre magic, where the witches are by turns sympathetic and iron hearted, and where the evil of ordinary men proves the most dangerous threat of all.
Monstrous Affections: An Anthology of Beastly Tales, edited by Kelly Link and Gavin Grant: While this is a collection geared towards YA readers, everything from the nightmarish cover to the line-up of authors with serious horror cred makes this anthology just as frightening and appealing for adult readers as teenage ones. Kelly Link's "The New Boyfriend" is one of my new favorite ghost stories, and also appears in her recent collection Get in Trouble, itself a perfect Halloween read. But the story that still made me shiver long after reading Monstrous Affections is Alice Sola Kim's "Mothers, Lock Up Your Daughters Because They Are Terrifying": trust me, the title says it all.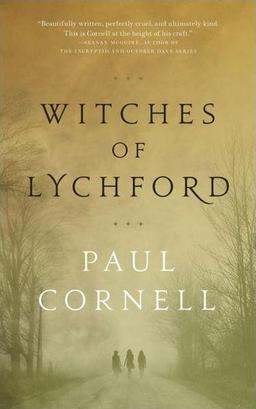 Witches of Lychford by Paul Cornell: Like Of Sorrow and Such, Cornell's novella takes a seemingly idyllic setting and excavates the sinister magic below its surface. A powerful chain wants to build a supermarket in the sleepy Cotswolds town of Lychford, and only Judith Mawson, a witch and the "local crank," knows that this will open the gateway to malevolent beings from another world. Cornell captures coziness of small town life and the camaraderie that develops between Judith and her two allies (the town vicar, Lizzie, and the atheist magic shop owner, Autumn) while creating a full array of opposing sinister forces that will raise the hairs on the back of your neck.
Songs of a Dead Dreamer and Grimscribe by Thomas Ligotti: If you like your horror a little more cosmic, I'd recommend this new book from Penguin Classics, which collects Ligotti's first two story collections. Ligotti's a writer who earns acclaim from other masters of weird horror—Jeff VanderMeer, who penned the introduction to this collection, counts himself a fan (though "fan" might be an overly cheery way to describe anyone who savors the nihilistic tenor of Ligotti's fiction). If you want to spend Halloween staring into the abyss and confronting the uncaring void of the universe, pick it up!
Ghost Summer: Stories by Tananarive Due: Most of the stories in Due's recent collection take place in the wet heat of Florida, so falling leaves and winter winds are absent. But this setting prove just as eerie as Innsmouth or the English moors as Due explores the monstrous aspects of everyday life, and the transformations that draw strength from the cruelty already present in the human mind. One of the briefer stories, "The Knowing", struck me particularly with the poignancy and horror of its simple premise.
The Family Arcana by Jedediah Berry: This tale can be as long or as short as you want it to be, and changes every time you read it. It's told through a deck of playable cards, complete with gorgeously unnerving illustrations by Eben Kling, and the story of a haunted family trying to save their decaying farmhouse from the bank makes for a shuddersome saga any way you shuffle it. I'd recommend reading this one with friends by firelight, preferably on a dark and stormy night.
---
Katharine Duckett manages marketing and publicity for Tor.com Publishing and loves any story that can make her jumpy for days after reading.