Cover Reveal: Dark Run by Mike Brooks
Cover Reveal: Dark Run by Mike Brooks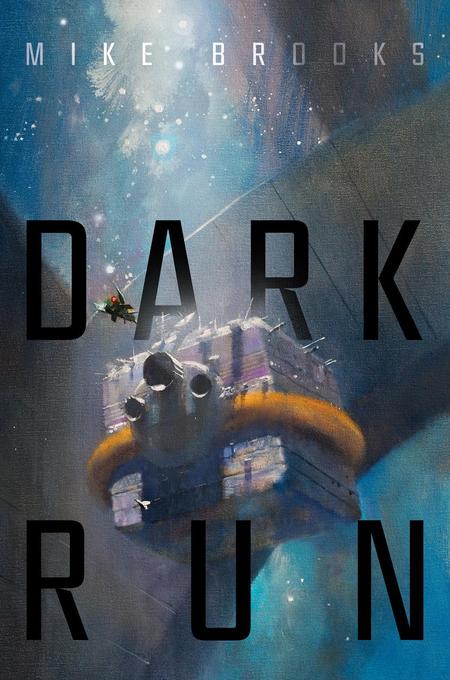 Saga Press had hands-down the most impressive launch of 2015, kicking off their new line of fantasy and SF titles with four popular launch titles early this year, including Ken Liu's The Grace of Kings and Genevieve Valentine's Persona. I caught up with editor Navah Wolfe at the Nebula Awards this year, and she assured me I hadn't seen anything yet.
That wasn't hyperpole… Saga has released over two dozen books in 2015, and their 2016 line up promises to be even more stellar, with titles from Kat Howard, A. Lee Martinez, Genevieve Valentine, and Black Gate author Frederic S. Durbin, with a novel that editorial director Joe Monti calls "a lyrical fantasy — his first in seventeen years! — which made me think of Peter Beagle and Patricia McKillip."
At Black Gate, we like to go where the action is. So I've been pestering the good folks at Saga for a peek at their upcoming titles, and earlier this month they delivered in style, with a look at some of their 2016 releases, and exclusive comments from the authors on the cover art. We'll be sharing it all with you over the next few weeks, and we start with Mike Brooks' debut novel, the space opera Dark Run, which Stephen Baxter calls "Great fun … Golden Age chic!" and about which SFFWorld said "If you're looking for a Firefly-like tale… you won't be disappointed with this one. A quick read, but an immensely entertaining one." It goes on sale June 7, 2016.
Here's the book description:
The Keiko is a ship of smugglers, soldiers of fortune and adventures, travelling Earth's colony planets searching for the next job, and nobody talks about their past. Until now.

Captain Ichabod Drift is being blackmailed. He has to deliver a special cargo to Earth at a specific time and place, and no-one can know they're there. It's what they call a dark run… And it may be their last.
The cover for Dark Run is by the great John Harris (click on the image above for a bigger version). Here's author Mike Brooks with his take on the cover art:
The cover shows the Keiko, the interstellar spaceship that houses the central cast of Dark Run. It's cuboid to make the most of the space available, as it doesn't need to be aerodynamic. All the transport work is done by the Alcubierre ring you can see around it, which compresses space/time and so has allowed humanity to colonise the galaxy faster than light without actually breaking the laws of physics.

I absolutely love the artwork, which I think is very evocative and captures very well the image I had of the Keiko in my head. I hope that anyone who sees it will get a sense of adventure in a galaxy where humans can travel faster than radio waves and so our species is back in a giant, Wild West-esque frontier where news can only travel as fast as the person carrying it.
Our previous Saga Press coverage includes:
Give a Warm Welcome to Saga Press, Launching This Spring
Loosed upon the World: The Saga Anthology of Climate Fiction edited by John Joseph Adams
The Sea of Trolls Trilogy by Nancy Farmer
The Miriam Black Series by Chuck Wendig
The Grace of Kings by Ken Liu
Dark Run will be published by Saga Press on June 7, 2016. It is 352 pages, priced at $15.99 in trade paperback and $11.99 for the digital edition. The cover is by John Harris.
See Saga Press' complete catalog here, and our coverage of all the best in upcoming fantasy here.