The Morbidly Beautiful Art of Chris Mars
The Morbidly Beautiful Art of Chris Mars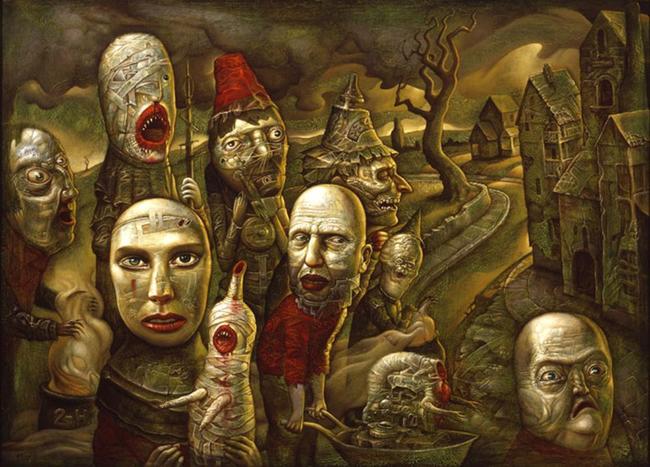 Two weeks ago I posted an article about Thomas Ligotti's new Penguin collection Songs of a Dead Dreamer and Grimscribe. I was quite taken with the cover art, but was unable to track down the name of the artist. In the Comments section, Robert Adam Gilmour correctly fingered the artist as Chris Mars, with a piece titled "Puppeteer."
While confirming the details, I educated myself on the entirely splendid and macabre art of Mr. Mars. His work is simultaneously gleefully traditional — filled with spooky landscapes and close set, haunted villages — and relentlessly modern, refusing to give us what our eyes expect, instead cramming every inch of his canvas with vibrant colors and tortured visages. A fine example is the above piece, titled "Trial by Smoke."
But as they say, writing about art is like dancing about architecture. I've collected a few of my favorite samples of Mars' art below, so you can see for yourself.
Mars seem to have two forms he's most comfortable with: the portrait, and the landscape. His portraits are vibrant and very close, and his landscapes are crammed with figures.
I've included two samples of each. First up is the piece that initially captured my attention, "Puppeteer," used as the cover for Ligotti's newest collection.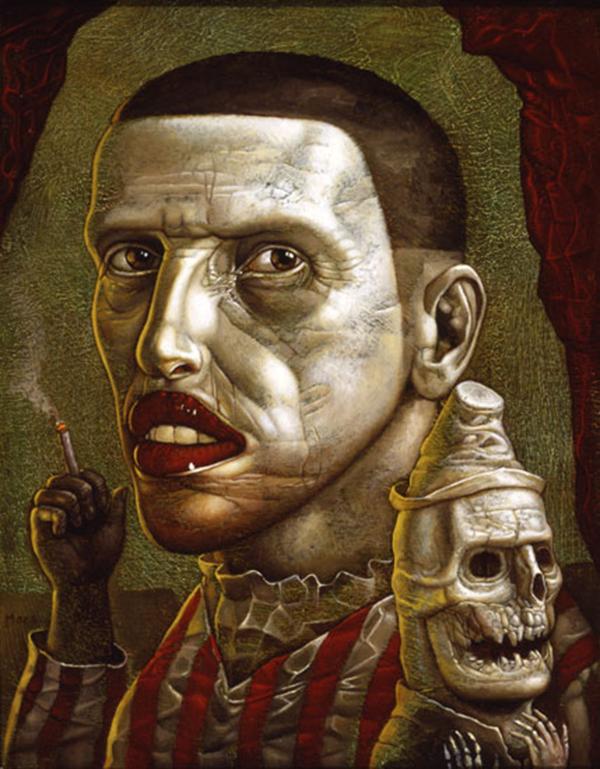 Next is "The New Girl at One-Eyed Jack's," a portrait of an exotic dancer with disturbing Catholic overtones (and a touch of Picasso).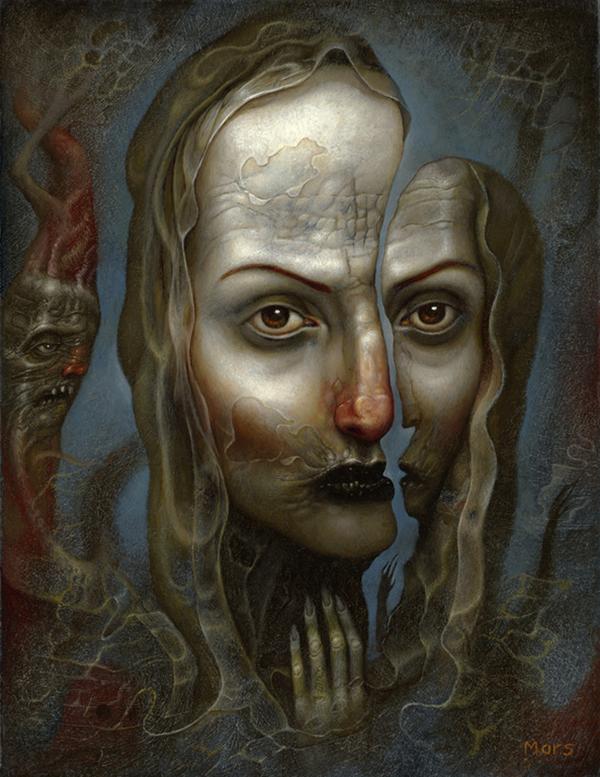 And finally "Jarvic 8: Pursuing the Development of the Artificial Soul," a portrait of an artificial heart in an artificial world — another landscape piece, which I think plays to Mars' strengths.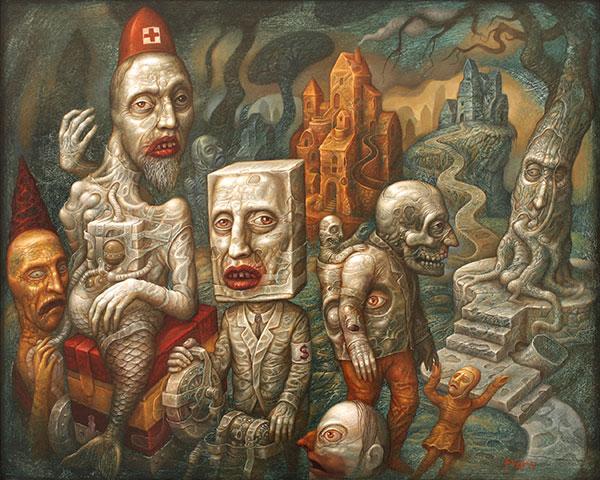 There's a marvelous collection of images at beautiful.bizarre.net, in an article titled "Chris Mars Shines a Light Inot the Darkness. Check it out.