Vintage Treasures: The Cú Chulainn Novels of Gregory Frost
Vintage Treasures: The Cú Chulainn Novels of Gregory Frost
Celtic fantasy has always been a popular sub-genre, but it really exploded in the 80s, in the capable hands of writers such as Charles de Lint, Emma Bull, C.J. Cherryh, Katharine Kerr, and R.A. MacAvoy, and with bestsellers like Marion Zimmer Bradley's Mists of Avalon.
In 1986 new writer Gregory Frost — whose debut novel Lyrec had been published by Ace two years earlier, and been well received — retold the great Irish epic Tain Bo Cuailnge ("Cattle Raid of Cooley"), the tale of the hero of Ulster, Cú Chulainn, Ireland's greatest champion, who at the age of 17 single-handedly defended his people against the invading army of the sorceress queen Maeve. This began a two-book cycle retelling many of the tales of Cú Chulainn: Tain, published in 1986, and its sequel Remscela, which appeared in 1988.
Here's the book description for Tain:
On a Lonely Plain in the North of Ireland…

…stands a ring of giant stones, carved with ogham symbols only the Druids can read. It is an enchanted place, where the wind forever whispers the tales of heroes long gone: of rivalry between King Ailell of Connacht and his beautiful, insatiable Queen; of the boy-king Conchover and his obsessive love for Derdriu of the Sorrows; of Ireland's greatest champion, Cu Chulainn, who no man could best in battle; of the faery fold, the Sidhe, in their sumptuous halls beneath the ground.

Come stand in the center of the circle, and listen to the greatest tale of ancient Ireland, the Tain Bo Cuailnge, about a simple cattle raid that changed the history of a land…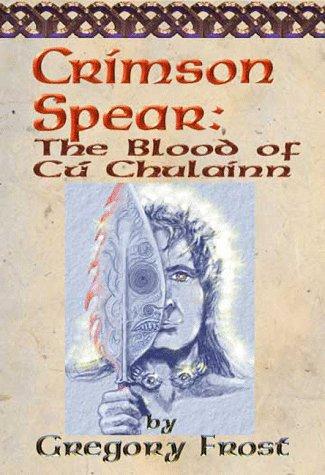 And for Remscela:
Obsessed by the Holy Madness of Combat…

Cú Chulainn, dark brooding defender of Ulster, wrestles with fate and bargains with death at the hands of Maeve the Intoxicater — who is but one of many dangers.

There is Sidhe Fand, who bewitches Cú Chulainn and is herself bewitched; Levarcham the Satirist, whose complicity causes the war that splits Ulster in half; Cathbad the Druid, who has no equal in the art of mystery, dream and enchantment; the Emer the Riddler, Cú Chulainn's beautiful wife, sole entangler of shape-changing spells… and her husbands fate.
Both books were published by Ace. Here are the publishing details:
Tain (386 pages, $3.50, February 1986; cover by Phil Hale)
Remscela (278 pages, $3.50, April 1988; cover by Stephen Lavis)
Neither book was reprinted, and both have been out of print for nearly 30 years.
However, a decade after their original publication, Cascade Mountain Publishing produced an omnibus edition containing both books. It was published in trade paperback in December 1998, under the title Crimson Spear: The Blood of Cú Chulainn, with a cover by Gregory Frost (at right). A digital version of that edition is available online for $9.99.
See all of our recent Vintage Treasures here.