Politics: Slightly Less Important Than Breathing?
Politics: Slightly Less Important Than Breathing?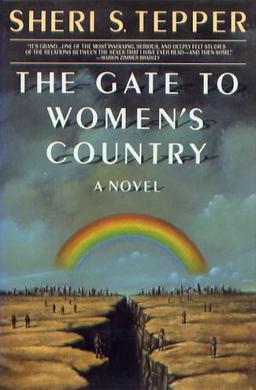 There's been a lot of election talk in the air lately (here in Canada we'll have our federal election on the 19th of October) and that's led me to thinking about politics in general, and politics in genre fiction in particular. Without having gathered any statistics, just on a gut feeling, it seems to me that politics plays a stronger or more obvious role in genre writing than it does in non-genre writing.
Unless we're writing thrillers or mysteries, when we create our worlds, we can't just take the background of the real world for granted, as non-genre writers can. Even if our focus is family drama or interspecies romance, we have to create the socio-political framework for our novels along with everything else – this is part of the "world building" that so many panels at so many conventions address.
I know this to my cost, as my editor at DAW, Sheila Gilbert, is always asking me for details that I just take for granted. I always thought that when I say "king" everyone else just fills in the socio-political blanks, and I can get on with my story without having to figure out where the food and the saddled horses came from.
That turns out not to be the case.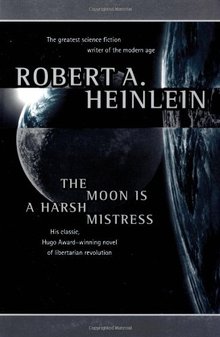 Maybe it's more obvious in spy thrillers, but think how often our plots hinge on some kind of political problem. The characters are driven by their social or political circumstances to rebel against a regime, to invade another country, to repel an invasion, or to put down an insurrection. If there are supernatural creatures, or non-humans with powers, or humans with powers, for that matter, questions of class, status, bigotry, and prejudice arise and, more often than not, form important plot points.
Like Jonathan Swift's Gulliver's Travels, some books appear to be written at least in part to highlight, illustrate, or expose, some cultural or political situation in the real world. Robert Heinlein's writing (particularly Between Planets, Citizen of the Galaxy and, later, The Moon is a Harsh Mistress) was probably what got me thinking politically as a young person. I think it's reasonable to say that everything Heinlein ever wrote is shot through with politics, not only in the sense that a work often presented his own position on how things should be, but in view of his stated opinion that politics was "only slightly less important than breathing."
And the politics have never stopped. We've got Sherri S. Tepper writing books like The Gate to Women's Country and Raising the Stones. Esther Friesner, who's probably better known for her more light-hearted work, wrote the brilliant The Psalms of Herod and its sequel, The Sword of Mary. Even more recently there's Suzanne Collins' Hunger Games trilogy – not to mention the politics in Harry Potter. No work of Joe Abercrombie or Naomi Novik could exist without their unique political infrastructures.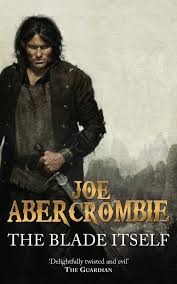 And that was all without mentioning the classic dystopias that were, back in the day, the only SF novels we could read in literature classes (Brave New World, 1984, A Clockwork Orange, etc. for those of you not old enough to remember). Dystopia isn't limited to F&SF (Lord of the Flies, anyone?) but we get more than our share precisely because SF in particular is a genre that lends itself to examining political situations and circumstances, as the classic SF premise "if this goes on . . ." clearly illustrates.
So maybe,, our genres have always been a little bit like laboratories, where we set up experiments, and then sit back and watch what happens. We can examine, explore, even test our own human circumstances by having them play out in new – often extreme — worlds and situations.
You know, while we're telling a story.
---
Violette Malan is the author of the Dhulyn and Parno series of sword and sorcery adventures (now available in omnibus editions), as well as the Mirror Lands series of primary world fantasies. As VM Escalada, she is writing the upcoming Halls of Law series. Visit her website: www.violettemalan.com.