Ken Burnside Tells the Hugo Story from the Inside
Ken Burnside Tells the Hugo Story from the Inside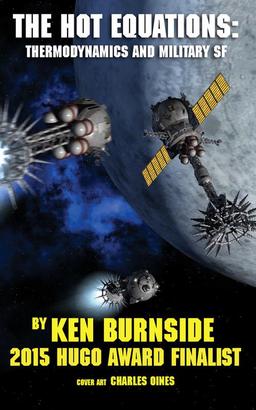 Ken Burnside is a game designer and publisher, best known for Attack Vector: Tactical and Squadron Strike! He contributed an article to Vox Day's anthology Riding the Red Horse, titled "The Hot Equations," laying out in understandable terms what the laws of thermodynamics mean in terms of SF in general and space combat in particular. He was nominated for a Hugo for Best Related Work, and… well…
He describes the experience in his own words:
I signed up for the Sad Puppy list because I was told it was about getting representation for conservative and libertarian leaning storytellers in the Hugo nomination process. The request came in when a book I was published in was in its initial 90-day release window, and it counted as promoting the title. More exposure means more sales, and I was (and always am) looking for new readers…

Throughout this, the things that made me a Puppy in the first place was buried in a malodorous pile of feces. They were buried by partisans on both sides, not just the Anti-Puppies. In Kary English's blog, I paraphrased Anita Sarkeesian: "In the game of Hugo Awards, the Puppy nominees aren't the opposition. They're the ball…"

Eventually, tired of being browbeaten and told what an awful human being I was, I just retreated to "Read the works. Vote your conscience. In that order."

Combined with shunning, my "OK, this is going to be a disaster…" sense was past tingling, into throbbing and really should just be called mordant curiosity. Only after I was seen talking to Tananarive Due did anyone outside the small representation of "Puppies" at the convention consent to talk to me, mostly in the shadows of the reception, where nobody else could see.
It's a very good description of what it was like to be associated with the Puppies, and in particular how he was treated by anti-Puppy folks at Worldcon. Read the whole thing over at the Mad Genius Club blog.