Benedict Cumberbatch Confirmed as Doctor Strange
Benedict Cumberbatch Confirmed as Doctor Strange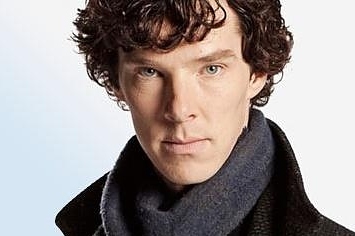 A few weeks ago, Marvel Studios leaked that it was in discussions with Benedict Cumberbatch to take the lead role role in its upcoming superhero film Doctor Strange. Several outlets picked it up as a news story, but I thought it was strange. Who announces they're "in talks?" Don't you keep that quiet until terms are concluded? Cumberbatch is about as hot as a young actor can get, what with the title role in Sherlock, and his roles in Star Trek: Into Darkness, The Hobbit, and The Imitation Game. Making a big noise in the press about your top choice before you even start negotiating seems like a sure way to drive up the price for the talent — or to end up disappointing fans.
Well, either Marvel knew the outcome in advance, or they just really know what they're doing, as this week they announced they'd reached terms with Cumberbatch. He will appear in the film version of Doctor Strange, to be released in 2016 as part of Phase 3 of the Marvel Cinematic Universe. Producer Kevin Feige said:
Stephen Strange's story requires an actor capable of great depth and sincerity. In 2016, Benedict will show audiences what makes Doctor Strange such a unique and compelling character.
Doctor Strange was created by Stan Lee and Steve Ditko in 1963 (not long after they co-created Spider-man). As I said when we first discussed it here, I hope the film draws inspiration from Ditko's fantastic art, and especially the way he portrayed the dimension-hopping adventures of his sorcerer-hero. Marvel announced the director would be Scott Derrickson (who directed the fabulously creepy Sinister, and Deliver Us from Evil), back in June.
Doctor Strange is scheduled to be released in November 4, 2016. It will be directed by Scott Derrickson, from a screenplay by Jon Spaihts (Prometheus).