Axum: Ancient Superpower of Ethiopia
Axum: Ancient Superpower of Ethiopia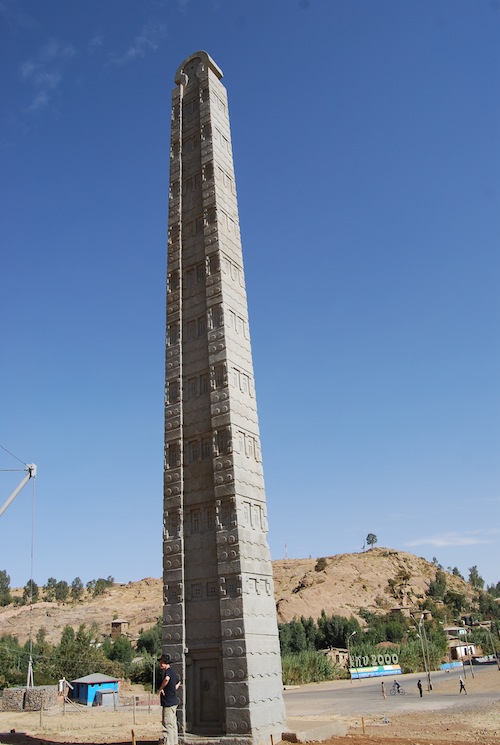 In a recent post on the ancient and medieval civilizations of Somalia, we looked at the importance of the Horn of Africa in international trade. The Somalis acted as middlemen, supplying the Eastern Mediterranean, India, and China with goods from the African interior. One of the major ancient civilizations in east Africa that was producing exports was the Empire of Axum.
Axum is a little-known civilization. It didn't leave much in the way of writing and its sites have not been extensively excavated. Even its capital city has been little explored. We do know that it was founded in the fourth century BC and became a major power by about 100 AD. It came to control most of what is now Ethiopia and Eritrea, and then hopped over the Red Sea in the third century to take over parts of what is now Yemen and Saudi Arabia. For a time, it controlled trade through the Red Sea and acted as a link between the Roman Empire and India. Axumite coins have been found as far away as China. Greek writers noted Axum as one of the world's great civilizations.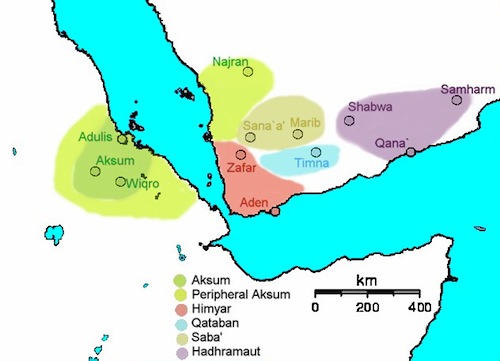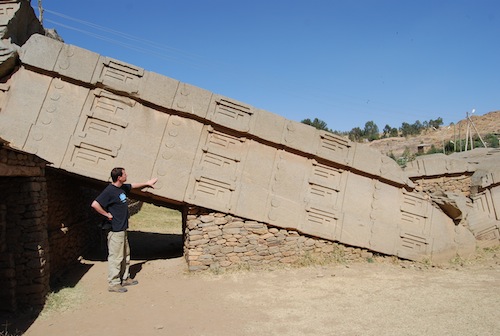 Axum had a large agricultural base and exported grain and animals to more marginal areas. It also exported luxury goods such as ivory, gold, and gemstones. In return, it imported luxury goods from India and even China.
A major milestone in Axumite history was the conversion to Christianity of King Ezana in 325 AD. The new faith spread quickly and Ethiopia is proud to be the second oldest Christian nation in the world after Armenia, which converted in 301. It is important to note, however, that Ethiopia also has a large Muslim population and a small number of adherents to various local animist beliefs. The Muslim community in Ethiopia dates all the way back to around 615 AD, when it acted as a refuge for Muhammad's followers when they were being persecuted by polytheists in Arabia.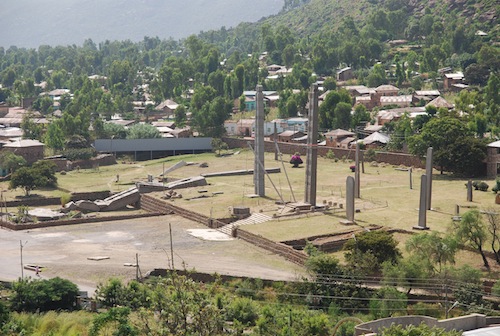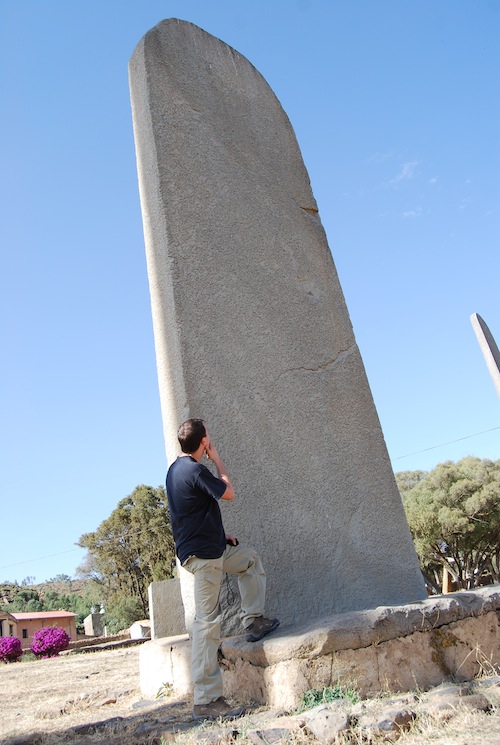 Several major Axumite sites in Ethiopia are open to visitors. The most impressive is a field of stelae just outside the modern city of Axum. The one dedicated to King Ezana is 23 meters tall. Another one, three meters taller, stands nearby. Many of the stelae are carved to look like they have doors and windows. It's unclear whether these were depictions of the kings' palaces or some sort of house for the spirit. Ezana's palace isn't far away, and another nearby palace, called the Palace of Dungur, is the legendary home of the Queen of Sheba. This one is supplied with its own field of stelae.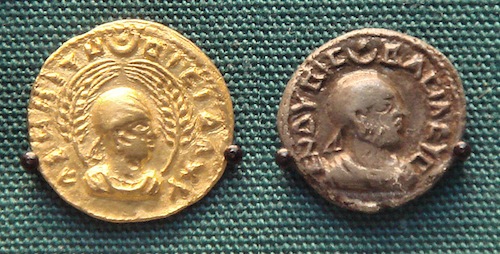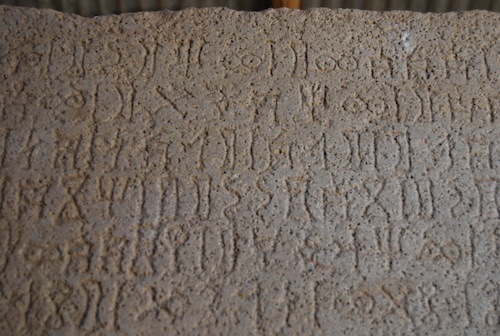 Like all civilizations, Axum eventually went into decline, although the reasons for this are unclear. Partially this was due to its inability to hold the Red Sea against the spreading power of the Abbasid Caliphate. As it got increasingly isolated from the trade network, the central government began to lose control. It may also have suffered agricultural decline due to overproduction and soil erosion. It disappeared by 940 AD.
This wasn't the end of Ethiopia's civilization, however. Other great dynasties took power in the region and created further archaeological wonders. We'll look at some of those in later posts.
---
Sean McLachlan is a freelance travel and history writer. He is the author of the historical fantasy novel A Fine Likeness, set in Civil War Missouri, and several other titles. His most recent novel, Trench Raiders, takes place in the opening weeks of World War One. His historical fantasy novella The Quintessence of Absence, was published by Black Gate. Find out more about him on his blog and Amazon author's page.