Is Size Important? Or, The Short Story Anthology Examined
Is Size Important? Or, The Short Story Anthology Examined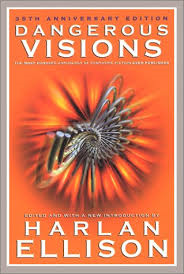 It's well known in the publishing industry that anthologies don't sell well. It may be a fact , but it's one I don't really understand. I've been buying and reading anthologies my whole life and I'm at a loss to explain why others don't enjoy them as much as I do.
Anthologies come in different flavours, of course. There's your original anthologies versus your reprint anthologies. Then there's your single-author collections versus your multi-author. Original anthologies can come in either multi-author or single-author, and . . . well, I think you can do the math for yourselves.
Probably the most famous multi-author anthology of original stories is Harlan Ellison's Dangerous Visions (1967). A glance through the table of contents is like reading a Who's Who of famous and celebrated SF writers – many of whom were novices at the time of publication. There's Robert Bloch, Philip Jose Farmer, Philip K. Dick, Larry Niven, Fritz Leiber, as well as Theodore Sturgeon, RA Lafferty, Samuel R. Delany, Roger Zelazny . . . okay, you get the idea.
Dangerous Visions, and its follow-up, Again Dangerous Visions, are examples of a themed anthology. In this case, writers had to create not only a story of the future, but the story had to show a dangerous future. Physically dangerous, like Larry Niven's "The Jigsaw Man" or spiritually dangerous, like Leiber's "Gonna Roll the Bones" (my husband's favourite story of all time).  Sometimes, the danger lay in the author's pushing the envelope of what contemporary mores were, like Farmer's "Riders of the Purple Sage" or Delany's "Aye, and Gomorrah."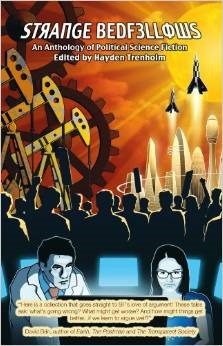 I can't say whether these books created the template for such things, but most multiple-author, original-story anthologies are themed.
I've mentioned several times, and in lots of different places, that Fritz Leiber's Fafhrd and the Grey Mouser stories are among my all-time favourites, and I first came across them in Warlocks and Warriors (1970), edited by L. Sprague de Camp. Included in this anthology were the likes of Lin Carter, CL Moore, Lord Dunsany, and Roger Zelazny. Most, if not all, of these writers were introduced to me via this collection. Maybe I would have come across them anyway. Who knows? What I know for sure is that this anthology was the gateway for me.
So it's clear that one of the real values of an anthology, from the readers' point of view, is that it can introduce you to new authors. The Internet now provides us with other ways to find out about authors we're unfamiliar with, but in my opinion nothing beats the anthology. For one thing, if you're reading a themed anthology, right away you're getting stories about something you like, or are interested in (for the opposite pov, see below). For another, you get a chance to actually sample an author's story-telling skills. If a story excites you, you can look for more by that author.
It's true that not all authors are at their best in the shorter form, but I maintain that for people looking for "someone new to read" an anthology is a great place to start.
When you think about it, reprint anthologies are especially good as a source of new authors to read. For one thing, it isn't a themed anthology, so you aren't limited to a particular subject matter. For another, and more importantly, at least two different editors have chosen these stories above other submissions, meaning that you're likely to be considering some very good work.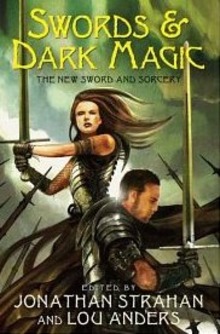 Single author anthologies are a different animal entirely. For one thing, you're unlikely to be reading one unless you're already familiar with the author. For another, your choices are going to be a bit limited. It's said that every novelist has a few good short stories in her, or him, and the truth is that not every good novelist is an equally good short story writer. Zelazny is an obvious exception, as is Niven, and, in the Fantasy line, Tanya Huff or Julie Czerneda. But very few people would argue that the novels of Harlan Ellison or Ray Bradbury are better than their short stories – or even as good. These gentlemen are natural short story writers.
Something we've seen more recently is the "shared world" anthology, where different authors are asked to contribute original stories set in the same complex imagined world. To me, these are closer to single author collections in that very often an established familiarity with the world is what brings you to read one. They are, in that sense, pre-sold, and publishers seem to like them.
I've mentioned a couple of older collections, so let me finish by recommending a some newer ones. For SF, try Strange Bedfellows, edited by Hayden Trenholm. For Fantasy, try Swords and Dark Magic, edited by Jonathan Strahan and Lou Anders. For Horror, try Fearful Symmetries, edited by Ellen Datlow.
---
Violette Malan is the author of the Dhulyn and Parno series of sword and sorcery adventures, as well as the Mirror Lands series of primary world fantasies. As VM Escalada, she writes the soon-to-be released Halls of Law series. Visit her website  www.violettemalan.com