Goth Chick News: The Chicago Comic and Entertainment Expo (That's C2E2 For You Cool Kids)
Goth Chick News: The Chicago Comic and Entertainment Expo (That's C2E2 For You Cool Kids)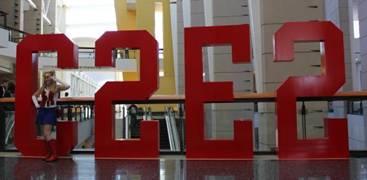 This year's C2E2 event, held the weekend of April 26th, was reportedly the largest Chicago has seen so far.  And judging from the amount of trench coats and spandex Black Gate photog Chris Z and I observed during our annual pilgrimage, I have no doubt this was true.
Trench coats and spandex, you ask?
Considering this is primarily a comic convention where about one attendee in every four was parading their cosplay best, the spandex is probably self-explanatory, but it might interest you to know that the definition of sexy at this year's event was none other than the Time Lord himself, Doctor Who.
Attendance was estimated at 70K, which meant even though Chicago is now hosting the show in the same exhibition hall as the Auto Show, the space still seems packed in, which can be somewhat awkward when spandex is involved.
The over 400 exhibitors consisted of comic sellers of course, but also every category of related paraphernalia you can possibly imagine — including costume accessories, figurines and the most amazing collection of genre artists you'll find under one roof. And that doesn't even include the celebrities there to meet and greet, as well as participate in panel discussions.
With that much material, it's downright difficult to decide what to tell you about, but here are a few morsels that caught our attention.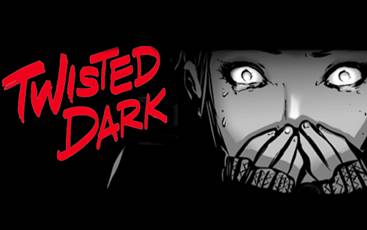 [Click on any of the pics for larger images.]
Created by TPub in the UK, who believe it is their mission to change the way people view comics and get more people to read them, the first book in what will soon be a series titled Twisted Dark, has already reached number one on the UK Kindle chart.
When I took a few moments to read chapter one of Twisted Dark volume one in TPub's booth, I immediately understood the name choice.
Written by Neil Gibson's (don't confuse him with a relative of Mel's), Twisted Dark volume one contains 12 individual stories, which are all related. It is up to the reader to find the connections between the stories, with some being immediately clear, while others only come to light in later volumes.
Gibson describes the genre as psychological thriller, but the stories contain horror with dark (at times demented) twists, incorporating every human emotion, illegal activity, and brutal social commentary. Using various illustrators allows each story and character to develop their own form.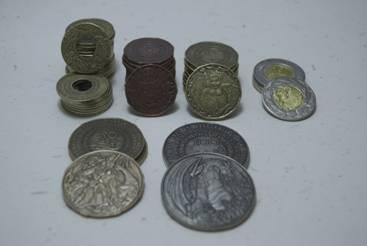 We were hooked, especially when we got a sneak peek at the next two, yet-to-be-published books, Tabitha and Tortured Life. Have a look at what I saw by visiting TPub's web site, then pick up your own copy at Amazon.
We could do no better describing this unique endeavor than designer Miya Sohoza does herself: "Rare Elements Foundry is a team of passionate geeks, driven to create dynamic tabletop gaming supplements."
So what is it, you ask?
Sohoza and her partner Kerry Bodenbender established Rare Elements Foundry in 2013 as a division of Osborne Coinage Company, America's oldest private mint.
Rare Elements designs fantasy coins and currency, which are minted by Osborne, who uses the same materials and process as US currency.  With names like the "Half Dragon" (500 denomination) and the "Wraith" (10 denomination), the craftsmanship shines through every beautifully minted coin in the collection, which can be used in cosplay or as gaming tokens or markers.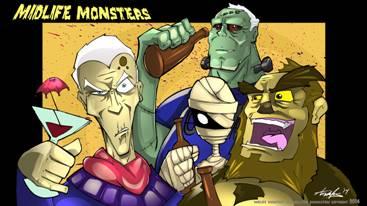 Prices start at $35 for a full set and are available at the Rare Elements online store.
Ever wonder what would happen when the Wolfman, Dracula, the Mummy, and Frankenstein were all just… well… past it?
Noel Morales did just that and dreamed up a pretty hilarious storyline for his comic Midlife Monsters.
Apparently, they that once struck terror into the hearts of us all are now single, divorced, and living under one roof in a modern society. Always in the middle of "get-rich-quick" schemes which end in epic failure, the trials and tribulations of these once fearsome creatures are now the adventures explored in Morales's book.
Issue #1 launched at C2E2 and is available through Four Star, an independent Publication company right here in Chicago. Issue #2 is due out this summer.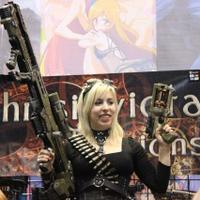 Speaking of Four Star – owners, husband and wife team Marcia and Jack Gonzalez, are the creative forces behind the comic Pins and Needles, which also happens to be the inspiration for Marcia's amazing crocheted creations, such as my prized and beloved Edward Scissorhands from C2E2 2013. This year, Chris Z just couldn't resist and made off with his very own crocheted version of Game of Thrones' John Snow.
Which is a perfect transition into telling you all about the copious number of celebrities who attended C2E2. Admittedly, Chris Z and I didn't know most of them, which is why we made a beeline straight to the Game of Thrones contingent.
On the drive home, we commented how whenever we have a chance to chat with visiting celebrities, we inevitably discover that for them, a bigger draw than the convention itself is the siren call of Chicago's famous nightlife. And as we almost always attend events on Saturdays, Chris Z and I find ourselves regaled with harrying tales of intoxication and the rushed recovery that made it possible for said celebrity to appear at today's event without throwing up on the fans.
Maybe it's Chris Z's friendly, Midwestern looks that make everyone want to spill, but a few months back we found out what Harry Potter twins Fred and George Weasley got up to during their visit (beer, pizza, beer, pizza, beer, beer, beer, etc) and poor Laurie Holden looked ever-so-slightly Walking Dead herself after a night out at Chicago's Second City.
C2E2 was no different.  Game of Thrones stars or not, Natalia Tena ("Osha") could not resist the Kingston Mines, Chicago's famous late-night Blues club, which was the cause of her being 30 minutes late that morning.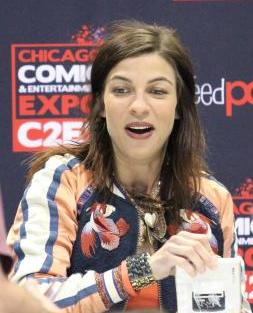 Kristian Nairn ("Hodor"), who had only just arrived from London, was off to White House Chef Rick Bayless's Fontera Grill restaurant, where he'd heard the margaritas were fit to drive off a White Walker.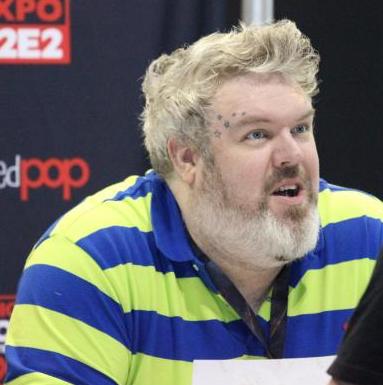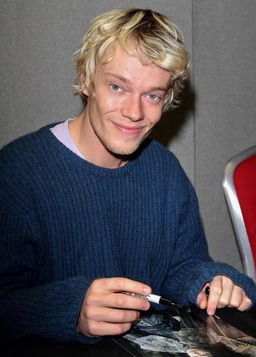 But it was Alfie Allen ("Theon Grayjoy") who was really interesting; not only because what he was looking forward to was a nice, cerebral architectural cruise up the Chicago River later that afternoon, but because of his insights into those cringe-worthy torture scenes from last season.
I think it (the torture) as harder to play out than to watch. Actors draw from what they know and clearly I've never experienced the pain of having a nail run through my hand or having that other bit cut off.  You have to go deep inside yourself and try to pull out that level of intensity without having any real life experiences to take it from.
Yikes. 'Nuff said.
Now there are two things we came across at this year's con that might constitute the coolest ideas ever – at least these two booths are where Chris Z and I spent the most of our time — because like all good fan girls and boys, once we start obsessing, you might as well go grab a snack and hunker down for a long stay.
The thing is, both deserve their own posts, so I'll have to ask you not to use your Tardis and be patient until next week when I'm going to do nothing less than ultimately augment your comic reality.
Stay tuned.
And while you wait, here are a few cosplayers for your enjoyment.