What's the Point of Steampunk?
What's the Point of Steampunk?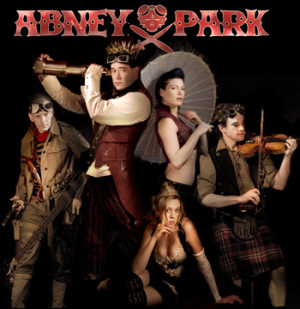 Over on Farcebook, I once posted an admiring link to Abney Park and got an irritated slapdown from a mate who is slightly more politically correct than I.
(Abney Park, if you've just tuned in, are like Maximus from Gladiator: The Steampunk band that made an album that became a roleplaying game that became a novel. With songs like "Airship Pirate" and "Steampunk Revolution," they push all the tropish buttons, but they are more than just a concept band; they can sing and play. I think of their style as Electric Urban Folk; they've taken all the sounds you'd hear in pre-WWII cosmopolitan cities — Jazz, ballad, sea shanties, gypsy fiddle, marching songs — then rocked them up using a mixture of traditional and electric instruments.)
My friend, however, dismissed them and Steampunk as something like; "socially retrodyne misogynist crypto-imperialist nostalgia".
I am afraid that my off-the-cuff response was, "WHAT WAS THAT, SIR? I CAN'T HEAR YOU OVER THE SOUND OF MY ZEPPELIN ENGINES."
Afterwards, I wish I had mounted a more serious defense of the genre.
I guess this is it.
Let's deal with the fashion and music first.
Oddly, Steampunk is most visible as a fashion subculture. As somebody once said, it is what happens when Goths discover brown.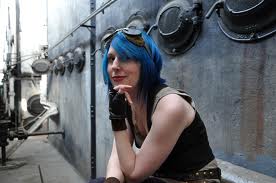 Something quite so playful hardly needs defending. However, if I must:
Sure, corsets and gentleman's formal suits are probably only fun when social mores don't force you into them and the Victorian period is one of misogyny, racism, and imperialism. However, this is pretty much true of every period, other than our own, and we ourselves are only exempt from the accusation if we are careful what company we keep.
Presumably Lindy Hoppers should put away their petticoats and wingtips; shame on you for embracing an era when the Klan ran rampant and patriarchy was the norm! The Society for Creative Anachronism should also put down their swords and start closing down all those Renaissance Fairs. While we're at it, let's have no more toga parties…
It follows that unless you are prepared to repudiate all Historical fashions and fads (except those relating to whichever political movement you embrace), then you have no business painting Steampunk fashion as morally or politically dubious.
The same goes for Steampunk music; it's fun and if it has one foot in the unpleasant past, then so does a lot of Classical music: Stravinsky's Rites of Spring glorifies pagan times when it was apparently routine for a young woman to dance herself to death as a human sacrifice and Wagner's Die Meistersinger von Nürnberg revels in a patriarchal Medieval past when a young woman could be the prize in a singing contest. And so on.
Now — at last — to literature. Steampunk Fiction. What's it good for?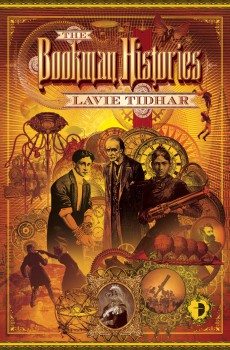 Above all, "sense of wonder." Corset-clad beauties peering through goggles from the cockpits of Zeppelins while gatling bullets ping sparks of off riveted machines of brass and iron… it's all just cool. If you don't like this kind of cool, fine, step off the zeppelin and make room for somebody else.
However, Steampunk settings are about more than just window dressing. The genre seems to serve three literary purposes.
First, Steampunk can be a way of exploring historical forces.
Typically it lets writers hammer out magical realist riffs on the 19th century, using exaggeration to bring to the surface technological, social, and intellectual undercurrents. In a sense, such books are an archaeology of lost aspirations, but they also rub our noses in the downside of the milieu: the grime, the exploitation, the casual racism, and the imperialism.
The classic example of this is Gibson and Sterling's Difference Engine, but you also see this in more recent works, such as Tidhar's Bookman Chronicles. In both, Babbage is in the ascendant, the Industrial Revolution in full swing, Imperialism the norm, and poverty the underbelly.
Next, Quasi-Victorian Steampunk presents a world like ours, but less reformed, and simpler. This makes it easier to dissect aspects of modernity. For example, it's possible to look at the impact of technology without getting bogged down in legislation and public enquiries. Similarly, if you are interested in glass ceilings and Feminism, then you can pen a tale in which a liberated woman battles the forces of sexism to get to her objectives without any sense that she is an anachronism. A good example of this is Priest's Boneshaker.
Finally, Steampunk, since it presents a dream version of our own world, is a substitute for classic Science Fiction.
The point of yesteryear's Science Fiction was rarely to predict the future. Rather it used science to carry out thought experiments and to send fairly modern-seeming people on adventures.
Most "thought experiment" SF — of the kind penned by Asimov and Arthur C Clark — wouldn't even survive the Present! We are now painfully aware of risk assessments, health and safety, bureaucracy, human rights, and professionalism. Nobody is going to get to take home an experimental sentient android. Nor is anybody other than a highly trained and screened specialist ever going to make first contact with aliens. We do get new war machines, but they take years to develop, involve countless committees, and though not infallible, are rigorously tested before getting anywhere near a battlefield.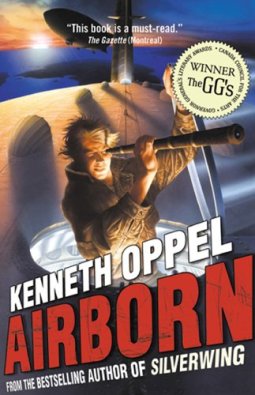 Thought experiments are alive and well in Steampunk, however. Take the Corsets and Clockwork collection of Steampunk romances. It even has an android story!
Adventure SF would also have a problem in the Present; DNA testing, face recognition, crime databases, mobile phones, and security systems take the venture out of adventure.
The Future is worse.
Vertical farms will feed the world, asteroid mining and 3D printing will provide its goods, so no need for tramp merchants or bulk carriers, no opportunity for space pirates and not much point in empires. Nanotechnology and ubiquitous surveillance will keep us healthy, safe, and law-abiding.
Flinx won't get through customs, and, armed with GPS and good communications, Stark will never need to go native. And you can forget laser shoot-outs or Vietnam-in-space. War will be done with mini-drones and autonomous agents.
Steampunk gets around all this by simply sticking to souped-up versions of 19th century technology, where anything world-breaking is bespoke and probably unreliable, and adhering to the 19th century milieu of lone inventors and gentlemen amateurs.
Thus we get romps like Ballantine and Morris's Ministry of Peculiar Occurrences, which would once have been some kind of Space Patrol series, Oppel's Airborn books which could have been Andre Norton space cadet adventures, and Reeve's Predator City series, which would make a nice EE "Doc" Smith series…
…which I suppose explains my original response; Steampunk lets us have fun and enjoy the stories we want.
Now where did I put my goggles?
---
M Harold Page (www.mharoldpage.com) is a Scottish-based writer and swordsman who knows more than he should about Zeppelins. His historical adventure yarns are all available on Amazon. The next one has Vikings in it.