Why Evil Overlords Need to be Competent
Why Evil Overlords Need to be Competent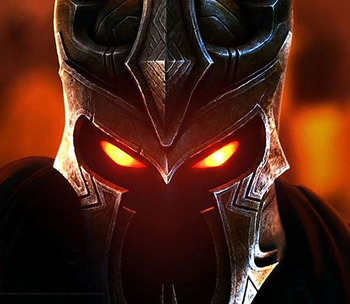 56. My Legions of Terror will be trained in basic marksmanship. Any who cannot learn to hit a man-sized target at 10 meters will be used for target practice.
 (From The Top 100 Things I'd Do If I Ever Became An Evil Overlord by Peter Anspach)
We geeks love to laugh at the incompetent evil overlords of TV and cinema Fantasy. In the past we tolerated them because — like 1970s gays embracing their own particular reading of Batman — we were pathetically grateful for whatever bones mainstream culture deigns to toss our way. However, we never really put up with this in printed Fantasy.
Obviously, if the Evil Overlord does not exploit his every possible advantage, then we cease to believe in them (if they are so stupid, how come they got to be an Evil Overlord?). Our suspension of disbelief collapses, and we are catapulted out of the story.
However, there's a deeper reason to reject incompetent Evil Overlords. They result in stories that teach false wisdoms with obnoxious implications.
Seriously! Let me illustrate using the story Piers versus the Overlord, (first book in the ten volume Straw Man Trilogy):
Thograr the Evil Overlord sits in his mighty Castle of R'Ar dominating the local countryside. However, the castle has a secret backdoor. If only a brave hero could sneak in and steal Thograr's Talisman of Doom, then he could be defeated. Piers the Plow Boy is just such a hero…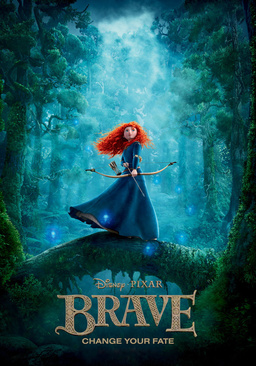 What's wrong with this is that it's like one of those old initiation ceremonies: the only real test is one of bravery. Piers (Medievalists will have spotted the in-joke immediately) only has to find the courage to take on the overlord and — Phut! — he is gone.
It's saying that "Courage is all you need to defeat Evil," a patently false wisdom since life doesn't work like that. Standing up to bullies doesn't always make them back down. Standing up to oppressive regimes often involves you being mown down rather than them backing down.
Worse, the implication of this is that "oppressed people are just cowards." Thograr has mistreated these peasants for a generation. It took all this time to produce just one plow boy brave enough to defeat him. Obviously, then, the victims are at fault. The same thing happens whenever a female character liberates herself by simply standing up to her pre-modern patriarchal society, Disney's Brave being an obvious big-screen offender, or when gay characters overturn a thousand years of homophobia by standing up and being counted.
Now, suppose Piers does encounter some opposition:
Piers sneaks past the sentries but encounters Thograr's evil henchman Bert the Mighty. During a wild sword fight, Piers's manly strength acquired from years of toil in the fields gives him the upper hand and he defeats Bert.
These things — castles, swords, military drill — are not supposed to be mere window dressing. They are tools of established technologies (by which I mean systems of practical knowledge comprising know-how and the tool to exploit that know-how).
However, if Piers can easily get into a well guarded-castle, then building a castle and setting up sentries is a waste of time. If our untrained hero can defeat an experienced swordsman, then experience and training count for nothing. So if "bravery is all", then "90% of human endeavor is futile".
Finally:
At last Piers stands over the body of Thograr. The people are free to return to their bucolic  idyll!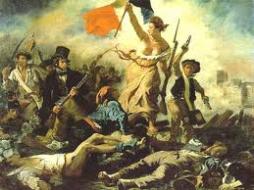 If the peasants had risen against Thograr, stormed the Castle of R'Ar, hundreds of them would have died. The peasants would have had to slaughter the guards, including local lads who had enlisted up to avoid starvation, and young recruits who had not yet had time to commit any atrocities. The fight might have ended in a standoff, with some uncomfortable compromise required to get surviving soldiers to leave the land. In the aftermath, some of the peasants would find it hard to go back to being farmers, and natural leaders would have found themselves leading whether they liked it or not. Nothing would have been the same again.
The easy victory of Piers, however, is saying that "change can come free of a human and moral price". The same thing happens whenever somebody introduces new technology to Fantasy Land or frees the slaves without causing major and distasteful upheavals. Not only does this take us back to victim blaming, it also implies that people who are cautious about change are morally as bad as the institutions they are reluctant to tackle. Worse, it sets impossibly high standards for those who do throw off their shackles or liberate others but who fall short of achieving a bloodless coup resulting in the legally valid trial of the former dictator.
* * *
I like to think that this is the real reason why we recoil from stories with incompetent Evil Overlords. We are not just consumers rejecting a defective product; we are humans outraged by cloying lies about the way life works. We demand that even the wildest Fantasy yarns should be grounded in deep human reality.
If so, I have high hopes for geeks in particular and humanity in general. A good note on which to finish my blogs for this year.
---
M Harold Page (www.mharoldpage.com) is a Scottish-based writer and swordsman. He has been living off his writing for a year now and has three books on Amazon.