Robert E. Howard and the Yellow Peril
Robert E. Howard and the Yellow Peril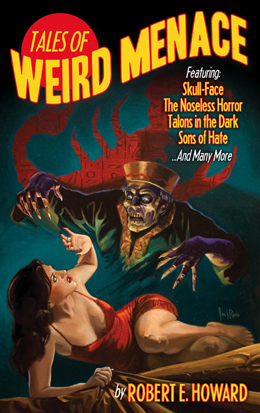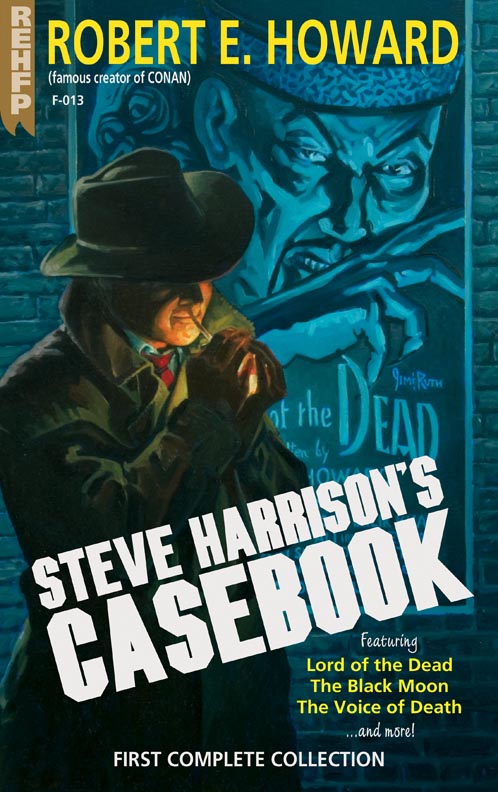 Many pulp writers were influenced by the success of Sax Rohmer's Yellow Peril criminal mastermind, Dr. Fu Manchu. The best of the early imitators was Achmed Abdullah's The Blue-Eyed Manchu while the pulp era brought Robert J. Hogan's The Mysterious Wu-Fang and Donald Keyhoe's Dr. Yen-Sin to give the Devil Doctor a run for his money.Today, the best remembered Fu Manchu clone is undoubtedly Ian Fleming's Dr. No. Marvel Comics' The Mandarin and The Yellow Claw are the other two characters who have burrowed the furthest into popular culture's collective memory of the past century.
Having to choose the one of the scores of imitations that came closest to matching Rohmer for style and yet was distinct enough to avoid being nothing more than a shameless copy, I would have to single out Robert E. Howard's Skull-Face and Erlik Khan, the Lord of the Dead. Howard's reputation as a story-teller has grown over the past few decades to allow him to escape the looming shadow of his immensely popular sword and sorcery hero, Conan the Barbarian and be recognized as a singular talent who mastered many genres during his all too brief life. Sadly, his Yellow Peril thrillers are still largely unknown outside the circle of Howard completists.
Skull-Face was serialized by Weird Tales in 1929. It is the harrowing account of how two-fisted dope fiend, Steve Costigan (a name Howard used for more than one character in his career) achieves redemption while helping British agent John Gordon (a Nayland Smith clone) defeat the Oriental drug lord known as Skull-Face.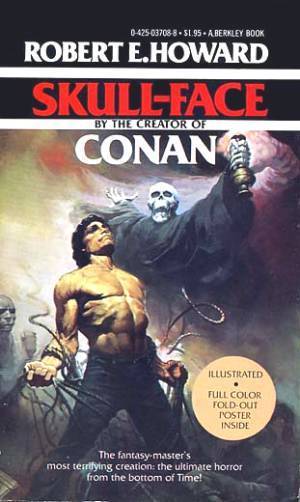 Howard's unique twist (which would make the property marketable in these politically correct times if Paradox Entertainment would pursue talks with a pulp-loving producer such as Don Murphy) is that Skull-Face is not Asian as everyone supposes for his real identity is Kathulos of Egypt. A further twist informs the reader he isn't a proper Egyptian either, but a millennia-old survivor of Atlantis. One wonders if Howard had read Guy Boothby's Pharos the Egyptian or if the similarity was coincidental.
The novella's pace never lets up for a second and as much as Howard has his analogues of Nayland Smith and Karamaneh in John Gordon and Zuleika, Steve Costigan is unquestionably a Howard original through and through. He is a man who has seen behind the fragile structure of civilization and even if he lives to free himself of his drug addiction, he will be doomed to wander the Earth an exile for he understands too much of reality to ever accept the lies of Western civilization again. He is, in truth, as much an outcast as Kathulos himself, though the age-old sorcerer's hubris prevents him from appreciating the fact.
Howard set to work on a sequel, an unfinished fragment called Taveral Manor that was completed in 1977 by Richard Lupoff as the pastiche, The Return of Skull-Face. Lupoff did a good job in his effort, but chose to connect the Skull-Face stories to Howard's Steve Harrison of River Street detective stories which the original author clearly never intended. In any event, Lupoff's pastiche has been out of print for over thirty years now with only the original fragment readily available.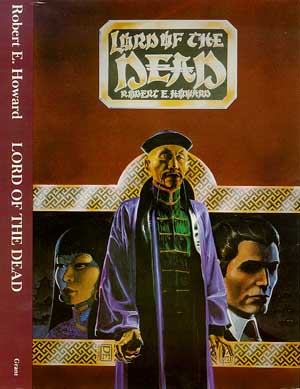 Lord of the Dead was the first encounter between Howard's hardboiled River Street detective Steve Harrison and Erlik Khan, an unabashed Yellow Peril villain in the Fu Manchu mold. Yet again, there is some confusion for casual readers because Howard recycled the Erlik Khan name elsewhere with no relation between the characters. Confusing matters more, Richard Lupoff suggested that Steve Harrison is otherwise identical to Skull-Face protagonist, Steve Costigan. This is the sort of simplification that many Howard characters were unjustly saddled with and owes more to the views or characterizations of L. Sprague de Camp than it does to Howard's fiction. The only similarity between the characters is their Christian names as no one would mistake tormented and doomed Steve Costigan for the hardboiled dick.
Lord of the Dead was not published until 1978, over forty years after Howard's death. The fragment, The Mystery of Tannernoe Lodge first saw print when it was completed as a pastiche by Fred Blosser in 1981. The third part of the River Street Yellow Peril trilogy, Names in the Black Book was the only installment published in Howard's lifetime in the pages of Super Detective Stories in 1934. Depression-era readers must have been left confused to only have the final third of the storyline in print. One wonders exactly what the editor was thinking apart from the fact that Howard was a reliable pulp writer whose work generally meant an increase in sales for any pulp magazine.
While Del Rey did an excellent job with their trade paperback Howard library, these appear to have run their course despite many more volumes that could follow. Happily, The Robert E. Howard Foundation has been filling the gaps in readers' collections with beautifully bound and illustrated hardback editions such as Tales of Weird Menace and Steve Harrison's Casebook.
Each volume is around 300 pages and, considering the quality, is very reasonably priced. You won't find these on Amazon, so readers are encouraged to visit the Foundation's website to peruse and order copies direct at http://www.rehfoundation.org/category/merchandise/ I will stand by my statement that if asked to find an author who came closest to matching Sax Rohmer, one could do no better than the unsung Yellow Peril thrillers of Robert E. Howard.
---
William Patrick Maynard was authorized to continue Sax Rohmer's Fu Manchu thrillers beginning with The Terror of Fu Manchu (2009; Black Coat Press) and The Destiny of Fu Manchu (2012; Black Coat Press). The Triumph of Fu Manchu is scheduled for publication in April 2014.