So What's Wrong With (Some) Modern Fantasy?
So What's Wrong With (Some) Modern Fantasy?
"Ooo, Neil! You're so creative! How do you get your ideas? All that magic and mysticism and darkness. OOoooo…"
And repeat.
Yes, I was at a Neil Gaiman reading. And Gaiman, of course, rocks.
He doesn't write about talking squids, but much of his output falls squarely in the Fantasy and Science Fiction category. Judging from the beer bellies and black T-shirts at the event, we geeks know this — hard to miss when he's written Batman, Babylon 5, and Dr Who. And of course, a good whack of his prose fiction counts as Fantasy.
What's interesting is that the non-geeks don't seem to get this. To them he's this wonderful, off the wall, creative genius, the sole acceptable purveyor of vampires and werewolves and Old Gods. If they are aware of the wider genre(s), they dismiss them as "sweaty handed nerd stuff." Rayguns and space rockets are fine in Dr Who, but not elsewhere.
You see the same thing with Tolkien and also our local hero, JK Rowling. People who are snotty about anything with magic on the cover, go crazy over the Potterverse and Middle Earth; "It's not Fantasy, it's Children's Fiction/Literature."
This is maddening. Geeks are people too. How unfair to be sneered at, put down, for one's tastes by the same people who are embracing them. It's like being beaten up for "being a Paddy" by a party of drunks on their way home from Riverdance.
It's also a lost opportunity. If only some of the enthusiasm for Gaiman and Rowling spilled over into supporting the wider Fantasy genre, we'd have more authors we like going full time, more books to buy, a brighter, more unicorn-plated future.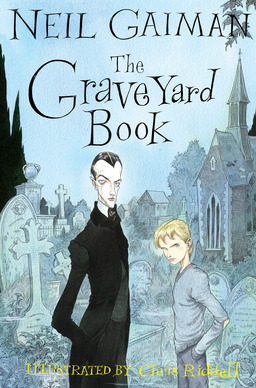 And — as a professional writer — it matters to me personally. In the long term, I'd rather be Gaiman than [name of penniless but well-regarded writer here]. In the short term, I've been bouncing off Fantasy novels I hoped to learn from, and I want to know why.
Let's shed any sense of entitlement and try to work out what's going on.
Neither Gaiman nor Rowling had pre-existing reputations that would grant people permission to enjoy a genre they'd already be consuming if they weren't such snobs. So, no, it's not as if Michael Crichton suddenly wrote a quest story with a dragon in it.
Could it be that our example trio — Gaiman, Rowling, and Tolkien — are on the presentable end of the Fantasy writer spectrum? Probably not. Success brought media presence, not the other way around. Besides, not all Fantasy writers are oddball basement dwellers.
Is it good fortune? To an extent, almost certainly, yes. There has to be a measure of pure blind luck in getting discovered, being plucked out of the ghetto. However, that can't be all. Prince Charles didn't just marry any posh nursery assistant. King Charles didn't take up with just any actress. There are other kids books with wizards in them and other eclectic writers.
Did these three "slip one by"? Oiled their Fantasy fare with magical realism or allegory? Or treated the Fantasy elements with some other LitFic elixir?
No. Tolkien opens with Hobbits and deals in dragons and Dark Lords. Rowling gives us wizards and owls and Level 10 spells pretty much from the start. Gaiman… well, Neil Gaiman writes a lot. However, he deals in gods and myths and the weird and wonderful and boys raised by ghosts in graveyards… Other breakouts similarly lack dissembling or disguise: David Gemmel is always gritty fantasy from page one; Conan is… well, Conan. But —
— Ah.
And there it is.
Think about it. What is Fantasy uniquely good for?
Yes, you can use it to construct thought experiments. But that's true of Westerns and Crime and most other genres. Yes, you can tell big stories that don't adhere to known history, but that's a benefit to the writer, not the reader. You don't need made-up wars and kingdoms to surprise, you just need obscure corners of history; if you don't believe me, go read Harold Lamb. Yes, Fantasy gives you the emotional distance to deal with otherwise uncomfortable issues. However, again, so do other genres. Yes, Fantasy can be escapist, but…
So what does Fantasy offer that other genres don't? Clue; it's in the name.
Yes, really, the totally unique selling point of Fantasy is, well, "fantasy." Elves and dwarves and exotic peoples, wild places and wondrous kingdoms, weird magic and weirder gods. Cold steel and hot flesh, and more. That's "Fantasy."
When I think about the Fantasy novels I've bounced off, they fall into three categories:
1. Fantasy Fail! This is really just a story about a young boy struggling to be a miller/girl setting out to be a mercenary/some other story that would probably work in a historical setting. Unless the plot is very good indeed, there's not much to tempt me to read on. At least with a Historical story, I have the feeling I'm learning something.

Notice that even the stories gritty enough to cope with the last Scottish winter can have a big cloud of mojo on the horizon. A Game of Thrones reads a little like Guy Gavriel Kay does Wars of the Roses, except for the bad stuff up north, and the worst stuff to the east, a clock that ticks away like a techwriter's brain on a bad day — the normality grounds the magic, but somehow amplifies its impact. You'll see a similar pattern in The Blade Itself and The Name of the Wind.

Needless to say, Gaiman and Rowling weave their stories around the Fantastic. The books do what they say on the cover.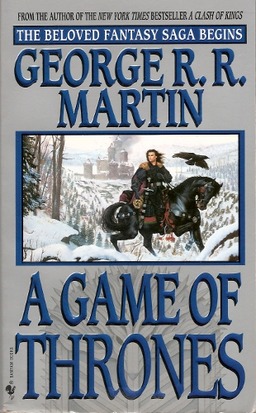 2. Plot Fail! Yes, the world is dripping with sorcery and exotic customs, but THIS PLOT IS PANTS!!!

I'm not demanding original plot; most can be reduced to girl meets wizard, girl loses unicorn, etc. I'm not even demanding new tropes for old — I like the tropes I've got or else I wouldn't be reading Fantasy, would I? No, I'm demanding the basics like a protagonist who protags, rather than spends the first two chapters, or two books, being kicked around… actually that's the one that bugs me.

Yes, passive protagonists.

I sometimes wonder whether people have taken Orson Scott Card's maxim too seriously (I paraphrase): "The reader is interested in the person who suffers most." Or perhaps the idea is that we build up the tension, chapter after grueling chapter, for a big pay off at the end… some Fantasy fans seem to lap this up, or perhaps they don't notice it because they're wrapped in the Fantasy world itself. By non-genre standards, however, it's a fail. If I want to be depressed I'll go read John Steinbeck — "Tell me about the rabbits, George." BLAM!

Gaiman, Rowling, and Tolkien,  of course, don't suffer from this. Gaiman's characters mostly seem to drive the story. They take their knocks, but adapt, respond, struggle. Harry Potter, at first at least, is a pawn in somebody else's game. In some senses, other characters – including Destiny – control the big arcs, but he's always pursuing sub plots with vigor. The same goes for Bilbo and Frodo.

Vegetius in his advice to Byzantine generals said that if you have to retreat, try to fall on the enemy from time to time to give your army a little victory. It's the difference between the strategic and the tactical: like the British and Commonwealth Forces at one stage of the Burma campaign, a character can be strategically on the defensive, but tactically on the offensive. Or the other way around.
3. Authenticity Fail! Yes, I know it's Fantasy, but if your technical context is unbelievable, or your society lacks the necessary technical underpinnings, then I'll put the book down. Partly this is just irritation. It's the 21st century and we all have Wikipedia. I think we're past the 15lb broadsword, aren't we? Mostly, though, it's to do with how lack of authenticity tells untruths about human nature and the human condition, thus ruining my suspension of disbelief.

For example, take the role of women. We have a good — though imperfect — measure of gender equality in the modern West. Though a lot of this results from hard fought political battles, it's arguably underwritten by the trappings of Modernity; namely contraception and obstetrics, the rule of law, and the decline of muscle power in industry (e.g. typewriters and telephone exchanges), and, in combat situations, firearms.  You can have a feisty liberated warrior woman without any of these, but she'll have to be equipped to navigate the potholes left by these omissions. However, if you want an entire Fantasy co-ed culture, you're going to have more world building to do. (I'm not saying you need to foreground all this, just it needs to be there somewhere.)

Of course, you can ignore the issue and write your thoroughly modern shield maidens. However, there are two issues. First, it breaks the world. For example, a world with contraception looks and feels morally different from one without. People behave differently because the consequences are different. Second, it blames the historical victims and minimizes historical struggles; it says, if only they had been more assertive,  pre-modern women would not have been oppressed.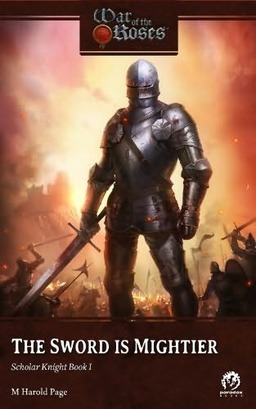 Now, let's do an exercise. Imagine your old Mum, or your friend's Dad or somebody a bit older than you said, "I just need to escape the real world for a while. What about you lend me one of those books with dragons on the cover?" Which book is it going to be?
And, what are your Fantasy comfort reads? Your escape of choice for a wintery Friday evening when you just want to soak in the bath and forget the world?
I almost guarantee that neither book will be the one with the most beautiful writing, or the one that subverts the tropes, or has the most downbeat opening section.
I'll grant you that, in one sense, there's nothing wrong with Fantasy. It's alive and well. People enjoy writing it, and the books are on the shelves, it has its readers.
In another sense — the one that matters to non-Fantasy fans who however read JKR and Gaiman, and, increasingly, to me — there is something very wrong with the way the genre relates to itself.
It's as if, whenever the Muse of Fantasy turns up at the Annual Mythical Personification Support Group Fundraiser Disco, she's either happy to dance, but too shy to take off her coat (in case the other more serious Muses laugh at her chainmail crop-top), or else is delighted to disrobe, but having done so, forgets to dance or does so oddly.
---
M Harold Page (www.mharoldpage.com) is a Scottish-based writer and swordsman. His debut novel The Sword is Mightier came out recently. His Foreworld SideQuest, Marshal versus The Assassins is now available on Amazon.