Magic: Let's Ditch Clarke's 3rd Law!
Magic: Let's Ditch Clarke's 3rd Law!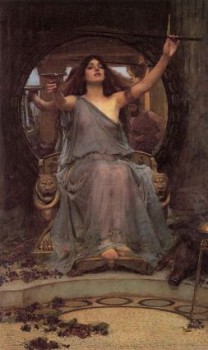 People love to cite Clarke's 3rd Law: "Any sufficiently advanced technology is indistinguishable from magic."
No it's not.
Grand old man that he was (and it's true that his Pompeii-like as-he-left it home is fascinating if you can bribe your way in), we should put this law to bed.
Though I do concede that to a Dark Age barbarian, my 21st century flat would seem filled with magical wonders, I think an engineer or practical philosopher would be able to tell the difference between my home, and that of my neighbor Mat the Magician (his full name is, "Merlin Apollonius Trismegistus").
When I illuminate a room, I merely flick a switch. Neither the switch nor the bulb bear any glyphs. I do not subvocalize a charm. Nor do I burn incense pleasing to a salamander. The human-technology interface is entirely arbitrary and can be devoid of symbolism.
Next door, however, judging by the chanting and the smell, Mat the Magician does things differently. It doesn't matter how advanced — as in "understood and reliable" — is Mat's magic, it will always lack that symbolically neutral mediating layer.
Now, I could modify my home to make it look magical — put red dragons on the light-pulls, house the burglar alarm in a brazen head, put eyes on my little robot vacuum cleaner. But I don't have to. No matter how advanced my technology, it doesn't need to look like magic.
Mat can't even try to make his home look technological. Without the salamander in a bottle, his lighting won't work because his lighting is the salamander. He could put a box around his brazen head and mark it "Burglar Alarm", but the head would probably start to complain. His brownies keep his floor clean, but they don't work when anybody's looking and he has to leave out cookies for them.
Considering the two homes, we can also see that Technology is usually mass producible, but Magic is not. You can buy a burglar alarm like mine off Amazon. They're manufactured in China to designs by Indian engineer. Mat's brazen head took him a year to create, and only somebody like Mat or his apprentice is capable of making another one.
So, if we're going to be pedantic, we can rewrite Clarke's 3rd Law as "Any sufficiently advanced technology can masquerade as magic if you really want." But that just simplifies to; "Clever people can fake stuff." No, really?
This difference is why Magic-as-Trope does more than just lubricate the plot while delivering a dose of wonder. It serves a literary purpose; What if Art shaped Reality, and not the other way around?
---
M Harold Page (www.mharoldpage.com) is a Scottish-based writer and swordsman. His debut novel The Sword is Mightier came out recently. His Foreworld SideQuest, Marshal versus The Assassins is now available on Amazon.