Gallowglas, Hester, Wagner & Coe: Four Authors Sound Off on the Writing Life of a Midlister
Gallowglas, Hester, Wagner & Coe: Four Authors Sound Off on the Writing Life of a Midlister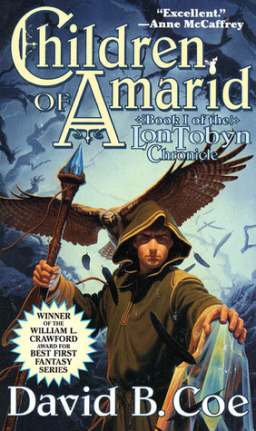 July 2013 was a month of firsts for me. A book of mine went out of print. A Kickstarter project I launched to fund an interactive e-book died a miserable, unnoticed death. I received my first ever fan art. And on the practical side, the sales numbers for my fantasy novel Dreamwielder got a great boost thanks to its selection as a Barnes & Noble Nook First Look pick, leading to my first ever proper royalty check — not a huge chunk of change, but enough to turn down freelance work and focus solely on my own writing for a few weeks. (Although I still ended up paying my health insurance bill late!)
It's not exactly the glamorous lifestyle most people think of when they think of a published writer, even an "emerging" author like myself; but it's one I've worked hard for, and one I'm proud of because I know I've finally joined the ranks of the SFF author community.
While authors like George R.R. Martin and Neil Gaiman dominate the fantasy bestsellers list and rake in the riches of TV and movie adaptations, the truth is most fantasy authors live a life closer to mine, a life of small successes, financial uncertainty, and near anonymity.
"One of the biggest misconceptions is that writers — all successful, published writers — are rich," says David B. Coe, a fantasy author who has published over a dozen novels, including two new historical urban fantasy novels under the pseudonym D. B. Jackson. "For most of us, success in today's market means continuing to be published by a reputable house."
Coe broke into the fantasy world with his first novel, Children of Amarid, back in 1997, right when the publishing world was about to be turned on its head. "When I started out, I would get oohs and ahhs from people when I mentioned that I had a webpage," Coe recalls. "Now there are domestic cats with better webpages than mine."
Since then, the Internet and new technology like e-readers and print-on-demand have irreversibly changed the publishing landscape. Ebook sales skyrocketed. Self-publishing became an accepted alternative for authors to reach a mass audience. In order to adapt and stay competitive, big publishing houses merged with one another and tightened their belts. The days of big advances and promotional budgets for midlister authors is long gone.
"It's gotten tougher, and part of the challenge now for authors like me is just getting oneself heard through all the noise," says Coe, keying in on perhaps the biggest change in the industry: the need for authors to self-promote their work.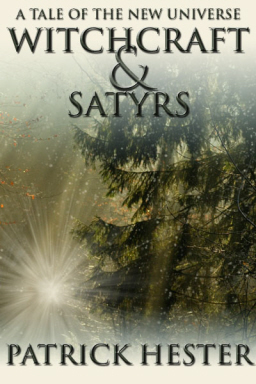 Patrick Hester, an SFF author, blogger, and Hugo-nominated Podcast host/producer, says that it's nearly impossible for an author to be successful or even break into the field these days without being active online. He explains:
In addition to searching out the best books, publishers are vetting authors for their marketability. How active are they on social media? How well do they interact face to face? Do they maintain a blog? They're using phrases like 'social footprint' as part of this vetting process. The days when an author could be anonymous, hunkered down in their house writing books without really interacting with fans, are over.
While burdensome and time consuming, the social media revolution isn't necessarily a bad thing, says Hester.
Most authors are realizing this is a good thing. A very good thing. They have more control over their brand and their marketing, and more ability to directly impact how many books are sold. The possibilities are incredible.
Like most emerging SFF authors these days, Hester is building up his writing credentials with a "hybrid" approach of publishing short stories in magazine and anthologies, self-releasing a select number of ebooks, and shopping his full-length novels to traditional publishers… all that while working on three podcasts, being active on social media, writing a column for Kirkus Reviews, and — oh yeah — working a day job in marketing.
Hang out with fantasy authors and you'll hear that term a lot: day job.
Author Wendy Wagner is in a good place right now because she recently gave up her day job. After signing a publishing agreement for one of her early novels, only to have the publisher go under before publishing it, she has since found some well-deserved success placing her short work in magazines and anthologies like Way of the Wizard and by signing on with the Pathfinder RPG franchise to write a tie-in novel called Skinwalkers.
"I'm sure I'll have to get a day job again, but for a few months, I'm just going to dream a little!" she says.
Like Patrick Hester, Wagner is active online. She says:
I think there are ways to work in this industry without being a social media user, but for me, social media has been a real boon. It's allowed me to meet people from all over the world and make some wonderful connections. I do think the friendships I've made online have helped me open doors. If you produce good work and are a nice person, people tend to be a lot more interested in working with you than if they think you're a big jerk.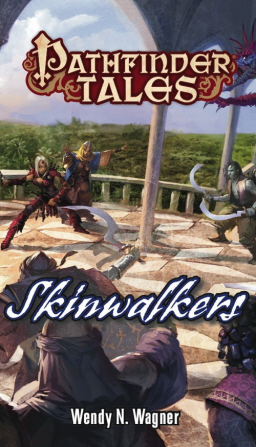 Ultimately, that's what it all comes down to — making connections with readers, editors, and publishers within the fantasy community. It's the same as it has always been. The only difference between today's publishing world and the one of yester-year is that the Internet has opened up more opportunities for interaction and created an abundance of competitive noise.
We live in a world where writing a good book simply isn't enough. In today's attention economy — where there's an over-abundance of entertainment options and time is a scarce commodity — authors have to compete with things like Facebook, Twitter, YouTube, and video games to grab readers' attention.
Author M. Todd Gallowglas is at the forefront when it comes to innovatively navigating this ever-changing landscape. He says:
Publishing is changing at such a huge pace these days that nothing is certain. What worked six months ago, doesn't work now, or at least it doesn't work in quite the same way. I know this has a lot of writers and publishers freaking out to varying degrees. I find it exciting.
Gallowglas has carved out a career in his own unique, hybrid sort of way, a strategy that includes utilizing technology and old school face-to-face interaction with readers and fans. In fact, his storytelling career began as just that, as a storyteller at Renaissance Faires.
He explains:
I had this storytelling show to help make ends meet while I was seeking a position as an English teacher. My wife and a few friends sent me a couple of articles about this Amanda Hawking chick and John Locke dude, saying they were making a killing selling their self-published books straight to Kindle. I said, 'Huh…interesting.' A few months later, I put some stuff up to see if I could make a little extra money by sending people from my show to my ebooks. At the same, I wrote some Cthulhu short stories for Fantasy Flight Games and one of my stories received an honorable mention from Writers of the Future. After a few months, the ebooks made enough so that I could do print books, and now the books have taken over.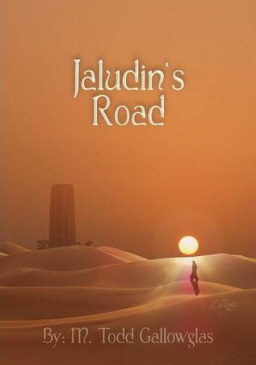 His books have done well enough, in fact, that Gallowglas no longer has to keep a day job, and he credits most of his success to his continued face-to-face interaction within the fantasy community at Ren faires and SFF conventions:
There's a lot of 'white noise' and 'jazz hands' on the Internet. I've had some small success with this, but I think that's because of my experience at conventions and Ren faires. Rather than spam out everywhere I can, I look for communities of readers. I show up and try to be part of the conversation/community before I even think about talking about my books. People are much more receptive to writers who act like real people and not the book infomercial of the day.
Gallowglas maintains his Ren faire show and attends as many conventions as he can to keep up this interaction with fans.
Likewise, David B. Coe — more than 16 years into his writing career — is a regular attendee at conventions and writer's workshops. For both of them, that's on top of all the on-line marketing, and actually writing their books.
So why do they bother if they're not getting rich doing it?
Gallowglas explains:
I can't remember a time in my life when I didn't want to be a writer. Mostly though, it's the same reason I do the storytelling show, and the same reason I will keep doing the storytelling show, even if I make it really big, like Brandon Sanderson, George R.R. Martin, or Pat Rothfuss level of big — my fans, both of the show and my books, find joy in the work I produce. They let me know this year after year and book after book. If I decided not to bother, I'd be letting them down. At this point, I don't think I could bring myself to do that.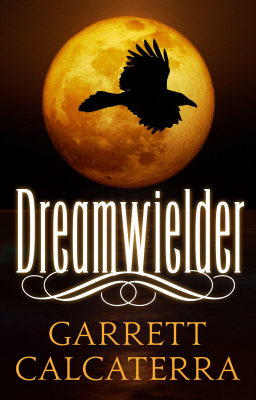 For Patrick Hester, it's the potential of what could be. "I have always loved books and reading," he says. "I started reading at a young age and it stuck. To me, the coolest thing possible would be to walk into a bookstore and see my name on one of those shelves."
Wendy Wagner simply can't imagine herself doing anything else. "I can't remember a day that went by when I wasn't making up some kind of story. It's what I do. I'm also a sharer. If I have some kind of great idea, I've got to share it, or I feel like I'm going to explode."
Coe is of a like mind. "I'm really not convinced that there is such a thing as a cushy job," he says in response to the prospect of giving it all up for a day job. "I love what I do, I'm doing well, if not spectacularly on a commercial level, and I'm getting terrific critical response. Really, I can't ask for more than that. Why would I give it up?"
Indeed, that's how I know I've made it, because like these four writers, and so many others, I'm compelled to write no matter what. It's not for money or fame. It's for the sake of telling a story that connects with the imaginations of readers… even if it's only a handful of readers. It's for the small successes like the fan art I received from an adoring fifth grader last month.
Says Coe:
We're probably not going to make ourselves wealthy, and there certainly are plenty of challenges to overcome. But if we love to write, if the idea of doing anything else with our work days makes us a bit queasy, then this is the correct path. It's not easy, but as wiser men than I have said, nothing worth doing is ever easy. I love to write, and that's what keeps me at it after all these years.