Get the First Seven eBook Titles from Strange Chemistry for Just $1.99
Get the First Seven eBook Titles from Strange Chemistry for Just $1.99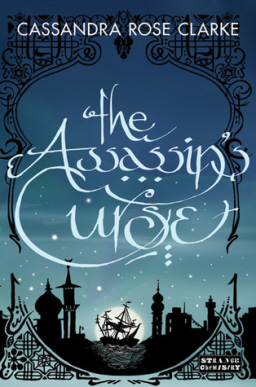 Happy first birthday to Strange Chemistry Books!
Strange Chemistry is the Young Adult imprint of Angry Robot Books, "dedicated to the best in modern young adult science fiction, fantasy and everything in between." It was launched in September 2012 under the stewardship of editor Amanda Rutter and over the last twelve months it has released no less than seventeen books, signed twenty four authors, and had one novel optioned for a TV show.
And what great books! Back in June, we shared a book cover montage of their first 18 releases, including Katya's World by Black Gate author Jonathan L. Howard ("The Shuttered Temple" and "The Beautiful Corridor"), and Martha Wells's Emilie and the Hollow World.
Now, to celebrate their first birthday, Strange Chemistry had reduced the price on the digital versions of each of their first seven releases, including The Assassin's Curse by Cassandra Rose Clarke and Katya's World to just $1.99:
Blackwood, by Gwenda Bond
Shift, by Kim Curran
The Assassin's Curse, by Cassandra Rose Clarke
Poltergeeks, by Sean Cummings
Katya's World, by Jonathan L. Howard
Broken, by A.E. Rought
Pantomime, by Laura Lam
I took advantage of the offer to buy both The Assassin's Curse and Katya's World — and I was sorely tempted by the rest. The offer is available for a limited time, so don't delay.
The digital books are available Nook and Kindle format, though both Amazon and Amazon UK. Complete details (and links to the special offers) are at the Strange Chemistry website.