Jack Vance, August 28, 1916 — May 26, 2013
Jack Vance, August 28, 1916 — May 26, 2013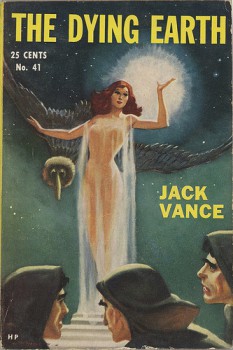 Jack Vance, one of the greatest fantasists of the 20th Century and one of the last living links to the pulp era, died Sunday at the age of 96.
Vance was an electrician in the naval shipyards at Pearl Harbor in 1941, working for 56 cents an hour. He left a month before the Japanese attack; during World War II, he was in the Merchant Marines.
His first published story, "The World-Thinker" in the Summer 1945 issue of Thrilling Wonder Stories, was written at sea. Over the next six decades, he wrote more than 60 books (and perhaps as many as 90).
Vance was a prolific contributor to the pulp magazines in the 40s and 50s, especially Startling Stories and Thrilling Wonder. Some of his most famous work during this period included "The Five Gold Bands" (Startling Stories, 1950), "Son of the Tree" (Thrilling Wonder, 1951), "Telek" (Astounding Science Fiction, 1952), "The Houses of Iszm" (Startling Stories, 1954), and "The Moon Moth" (Galaxy, 1961).
Vance won his first Hugo Award for the brilliant novella "The Dragon Masters" (Galaxy, 1962); "The Last Castle" (Galaxy, 1966) won both the Hugo and Nebula Award.
During this period, he also wrote most of the stories that were collected as The Dying Earth in 1950. Famously, Vance was unable to sell his collection to genre publishers, as a result one of the most important works of American fantasy was published by tiny Hillman Periodicals, who chiefly published comics.
The original paperback edition of The Dying Earth is highly prized by collectors today.
Vance was an early master of series SF and fantasy. In addition to The Dying Earth (four books), his most famous series include Lyonesse (3), The Demon Princes (5), The Cadwal Chronicles (3), Alastor (3), the four Planet of Adventure novels, and others.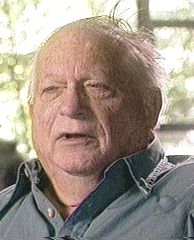 In addition to his short fiction awards, Vance won many major awards for his longer work. Lyonesse: Madouc won the World Fantasy Award for Best Novel in 1990; and Vance won the World Fantasy Award for lifetime achievement in 1984.
He also won the SFWA Grand Master Award in 1997, and was inducted into the Science Fiction Hall of Fame in 2001. His 2009 autobiography, This Is Me, Jack Vance!, won the Hugo for Best Related Book.
Vance's influence is still felt today. Michael Shea's first novel, A Quest for Simbilis, was a Vance pastiche (what we'd call fan fiction today). The 2010 Jack Vance tribute volume, Songs of the Dying Earth, included contributions from George R.R. Martin, Dan Simmons, Robert Silverberg, Tad Williams, Glen Cook, Neil Gaiman, and many others.
Subterranean Press has published three volumes of The Early Jack Vance (so far), including Dream Castles. And one of my favorite role playing games, the Dying Earth RPG, was published by Pelgrane Press in 2001.
Jack Vance died on Sunday, May 26, at the age of 96 at his home in Oakland, California.