Goth Chick News: Hansel & Gretel: WTF…?
Goth Chick News: Hansel & Gretel: WTF…?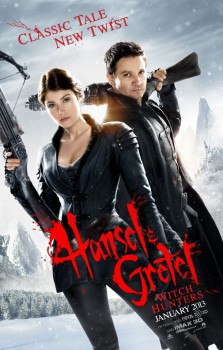 Get ready to put this little morsel under the heading, "You're Kidding, Right??"
Partially because it is my sworn journalistic commitment to bring you all things scary and partially because of Jeremy Renner, I actually paid full price to sit through Hansel & Gretel: Witch Hunters in its bombastic entirety.  Little did I know when I entered the theater that I really wasn't getting a private screening due to my Black Gate creds, but was just far more optimistic than the rest of the viewing public by showing up to see it.
I occupied my favorite location in the dead center rows of seats that Saturday night, very much alone as I watched a Pepsi commercial with extremely high production values, yet filled with hope that what I was about to witness would be a reimaging of a well-known tale in the vein of Abraham Lincoln: Vampire Hunter.
Eighty-eight excruciating minutes later I realized I should have bailed after the Pepsi commercial.
Dialog: lame, special effects: marginal, acting: vapid (yes even my beloved Mr. Renner), and plot: so thin you could read War and Peace through it, which would likely be a far better use of your time.
And, by the way, how is that even possible when a good chunk of the story has been in existence since 1812?
It wasn't until weeks later that I learned Hansel & Gretel cost $50M to make and grossed only $54M in the US, which should have labeled it an unqualified bomb and immediately relegated it to a local RedBox.
But that's before considering the audiences in what must truly be the global movie wastelands of Brazil, Russia and Mexico.  Because, lo and behold, Hansel and Gretel grossed a whopping $150M more internationally, thanks primarily to those countries.
And though it certainly should be, that isn't the WTF part.
This is.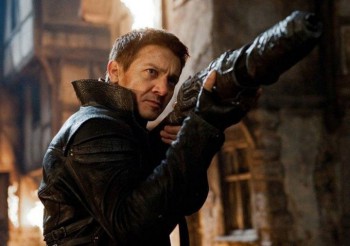 Paramount Pictures and MGM announced plans on Monday to move forward with a sequel.
Yep, you read that right – a sequel – and both companies actually agreed to it.
If that wasn't enough, insult was added to injury when the announcement went on to say the original production team of Will Ferrell, Adam McKay and Kevin Messick of Gary Sanchez Productions and Beau Flynn are all expected to return to work on what promises be a cinematic masterpiece of biblical proportions.
Not.
I do get it; money drives everything in Hollywood regardless of whether the money originates domestically or abroad – but I see no reason to inflict the results on the unsuspecting American theater-goer.  It's like some sort of twisted guerilla warfare.
But allow me to put it another way: you don't want to see me dancing to a Britney Spears song in the same way I don't want Will Ferrell anywhere near my horror movies.
Just sayin'…
Did you see Hansel & Gretel: Witch Hunters?  If so, what do you think about the current film and its potential spawn?  Post a comment or drop a line to sue@blackgate.com.