How to Put the Sword in Sword and Sorcery
How to Put the Sword in Sword and Sorcery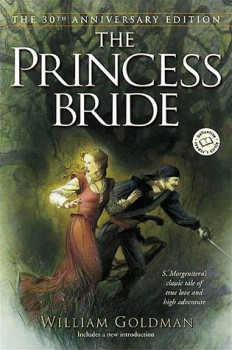 I love sword fighting. All of my favourite movies involve sword fights, and most of my favourite books. I love the Star Trek TOS episode where Sulu runs around with a sword, so it should come as no surprise that I primarily write sword and sorcery novels.
The sorcery part's easy – pretty well everyone knows I'm making that up, and so long as I keep things internally consistent, I'm in the clear.
But what about the sword part? I can't just make that up, can I? Viz. this exchange, which took place on a martial arts panel at Ad Astra back in the 90's:
Panellist: "You know in the movie when Wesley and Iñigo are fighting? Well, they're not really using the moves they say they're using."

Called out by a wit from the back of the room: "Gee, they are in the book."
And there's at least part of your answer. You can write whatever you like, but, like William Goldman in The Princess Bride, it behoves you to do some research.
There are some great books that explain all kinds of things about swords and swordplay. There's Captain Sir Richard Burton's The Book of the Sword. There's By the Sword, Richard Cohen's excellent book on the history of duelling and fencing from ancient into modern times. And there's also John Clements's Renaissance Swordsmanship, which has illustrations showing fighting with different kinds of swords, against different kinds of  weapons. It also describes fighting moves in such a way that you can put together a fight — so long as it's not too complicated.
But is book learning enough? I don't think so.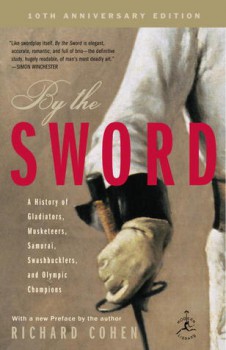 So what else can you do? Well, you can take up fencing – unless, like me, irregular eyesight, poor balance and worse hand-eye coordination make you a danger to yourself and others. In that case, you go to fencers, and modern/historical swordplay experts, and ask questions.
Be careful to ask specific questions, though, because you don't want to know how to score points with an epee, or even with a sabre – you want to know how to kill people with one. By the way, according to one of my sources (Z. Sikora, Detroit fencing master) fencing with a sabre most closely resembles actual trying-to-kill-someone swordplay. So now you know.
The most practical question I've asked people who are fencers themselves is: what movies do it right? After all, not only are films usually easy to get your hands on, they're a handy way to have, at your fingertips, some great fight scenes to copy – uh, I mean, to inspire you.
Here's a partial list:
The Princess Bride (yes, even though they're not using the moves they say they're using)
The Three Musketeers movies directed by Richard Lester
The Errol Flynn movies with Basil Rathbone, (Rathbone, like Christopher Lee, actually took up fencing as a sport)
The Man in the Iron Mask (either the Richard Chamberlain version, or the Leonardo Decaprio)
The Count of Monte Cristo (Jim Caviezel)
Anything in which the late Bob Anderson was the fight coordinator, which includes much of the above, along with the Pirates of the Caribbean films.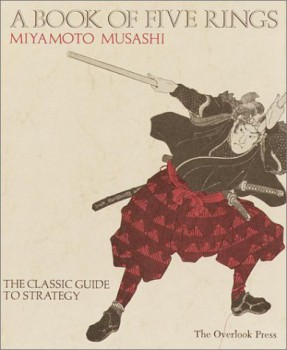 But I wouldn't want you to think that this is all there is when it comes to putting the sword in sword and sorcery. There's more to the sword itself than the blade, the guard and the grip. There's also the person gripping it. Again, people like Myke Cole, or Elizabeth Moon, or Tanya Huff, who have a real-life military background to draw upon, don't need to learn what the mind of a soldier, or of a fighter, is like.
But remember me? Half-blind and clumsy? Going to be refused/excused military service even if I was still young enough to volunteer?
Well, there are some books that can give insight into the fighter's mind as well. I'd recommend Machiavelli's The Prince, Musashi's The Book of Five Rings, and Sun Tsu's The Art of War. I recommend these in particular because they don't reflect modern points of view about war and fighters.
All of them, even Machiavelli, are rather foreign to the modern way of thinking (no pun intended since they're all, um, foreign) and that's often true of the kinds of characters we want to see in our sword and sorcery fantasy.
I'd also recommend Lt. Col. Dave Grossman's On Killing, however, to give you a perspective on warriors you might not have considered.
So let's see. Read a bunch of books. Watch a bunch of movies. If it wasn't for the "get a bunch of writing done", my life would be pretty easy.
---
Violette Malan is the author of the Dhulyn and Parno series of sword and sorcery adventures, as well as the Mirror Lands series of primary world fantasies. As VM Escalada, she writes the soon-to-be released Halls of Law series. Visit her website www.violettemalan.com.