Black Gate Online Fiction: "Life on the Sun" by C.S.E. Cooney
Black Gate Online Fiction: "Life on the Sun" by C.S.E. Cooney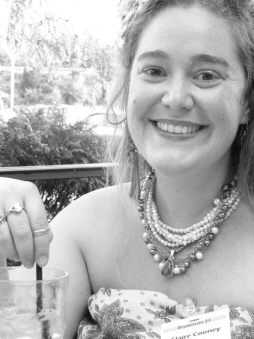 In the hottest driest month of the year, to the hottest driest city in the Empire of the Open Palm, a long and endless winter night had come… as the Army of Childless Men marched upon the desert city of Rok Moris, home of the Bird People.
They made a final graceless descent over the barren mounds of Paupers' Grave, at the southernmost edge of the city. Beneath the mounds of Paupers' Grave, the secret burrows of long bygone builders spiraled down and down into the cliff rock. The labyrinth, the mazepaths, the Catacombs. Where, in secret, the Bird People dwelled.

Kantu dropped from the glider with a wrenched groan. Mikiel tumbled after but regained her balance in an instant, shifting her feet lightly until once again her sandals settled like petals on the dirt. Mikiel shrugged the contraption off her shoulders and folded it back into her pack. She stroked the patchworks and ribbing, murmuring sweet thank yous.

"Good old thing," she said. "Clever wings, clever threads, clever souls."

"The rest of us get rugs," Kantu said sourly. "Rugs are good enough. They do the job. Only you would think of wings."

"And you call yourself Bird People."
C.S.E. Cooney's fiction has been reprinted in Rich Horton's Year's Best Science Fiction and Fantasy (2011 and 2012 editions). Her poems and short stories have appeared in Clockwork Phoenix 3, Apex, Subterranean, Strange Horizons, Podcastle, Pseudopod, Ideomancer, Goblin Fruit, and Mythic Delirium. Her collection, How to Flirt in Faerieland and Other Wild Rhymes, was released by Papaveria Press in May and her fairytale-with-teeth novella, Jack o' the Hills, was published by Papaveria in January. She was the recipient of the Rhysling Award in 2011 for "The Sea King's Second Bride."
The complete catalog of Black Gate Online Fiction, including stories by Vaughn Heppner, E.E. Knight, Jason E. Thummel, Gregory Bierly, Mark Rigney, Judith Berman, Howard Andrew Jones, Dave Gross, Harry Connolly, and others, is here.
"Life on the Sun" is a complete 10,000-word novelette of adventure fantasy offered at no cost. It is the sequel to "Godmother Lizard," which appeared here on Sunday, November 11th, 2012, and which Louis West at Tangent Online said, "entranced me from the beginning… I highly recommend it."
Read the complete story here.