The Rumors Are True: JJ Abrams to Helm Next Star Wars
The Rumors Are True: JJ Abrams to Helm Next Star Wars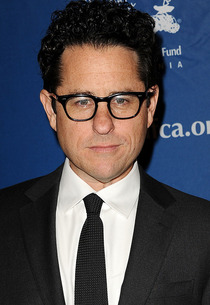 Late last night, Walt Disney Studios announced that J.J. Abrams will direct the still-untitled Star Wars: Episode VII.
An announcement was expected following Disney's acquisition of Lucasfilm in October and rumors have been swirling around Abrams for the last 48 hours.
In entertainment circles, this hook-up is akin to the marriage of Michael Jackson and Priscilla Presley, which made Jackson Elvis Presely's son-in-law. Abrams, who directed 2009's Star Trek, unites science fiction's two largest film franchises under a single creative umbrella.
Abrams had an impressive television resume long before he became King of SF Film: his creations include Felicity, Alias, Lost and Fringe. He wrote and directed the Spielberg homage Super 8 and the action flick Mission: Impossible III, and co-wrote Armageddon. George Lucas said in a statement:
I've consistently been impressed with J.J. as a filmmaker and storyteller. He's an ideal choice to direct the new Star Wars film and the legacy couldn't be in better hands.
According to Disney's Michael Arndt, the Oscar-winning writer of Little Miss Sunshine, Toy Story 3, and the upcoming The Hunger Games: Catching Fire, will write the screenplay. It will arrive in theaters in 2015, and Disney has announced plans to release a new Star Wars film every two to three years after that. The Empire Strikes Back writer Lawrence Kasdan will script the second, and Simon Kinberg (Sherlock Holmes) is on deck for the third.
Rumors abound on the plot of the next three films, including whether or not they will include Mark Hamill, Carrie Fisher and Harrison Ford. Recent reports in The Guardian and Reuters suggest they could center on Luke Skywalker's attempts to found a Jedi academy on the planet Yavin 4.