Adventure on Film: Terry Pratchett's Hogfather
Adventure on Film: Terry Pratchett's Hogfather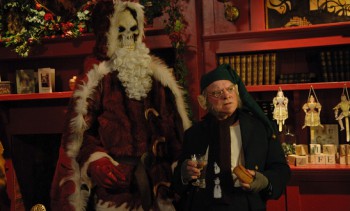 Having been all but dared, following my rather critical summation of The Color Of Magic (2008), to view a subsequent Pratchett adaptation, Hogfather (2006, made for TV), I confess I embarked on this quest with great trepidation, especially when I learned the production team responsible was essentially identical to that assembled for Color.
However, I am happy to report that Hogfather is a much superior effort. First, the comedy is spot on. Second, the concept of assassinating Santa Claus (or whatever) is fine dramatic fodder. Third, the film continually asks questions that we (the viewers) really want answered.
Questions such as, who is this Susan woman who looks like Keira Knightley (but turns out to be Downton Abbey's Michelle Dockery), and why exactly is she posing as a monster-fighting governess, when it's perfectly clear she's some sort of extremely powerful something or other –– and when do we get to find out what?
Great art has been made from less.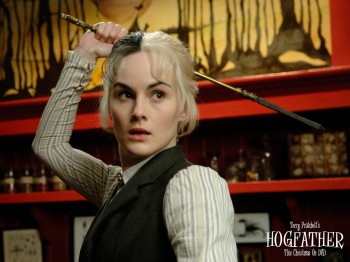 Hogfather fires on only the most unexpected of cylinders, and it takes great delight in so doing. Prime example: naming a character "Tea Time" and then allowing said character to insist that everyone call him "Tee-a Taime" (or something to that effect).
This is sheer genius, especially when said character is a leering, whispery-simpering killer straight out of Wonka-land casting. (Actor Marc Warren apparently based his performance on Johnny Depp's interpretation of the Willy Wonka character.)
And what about devising a castle full of pulled teeth, assembled by a diligent army of tooth fairies? And then forcing Tea Time to sort through them? Visual delight. And as for having Death wear a silly cotton Santa beard, well, I laughed when I saw him in spite of myself.
Don't even talk to me about the teensy "Death Rat" with his massive canines and diminutive sickle. It's just too absurd.
Or perhaps not, since absurdity is the protean crude with which Pratchett fuels his engines (and which cause me, in humble admiration and attempted imitation, to write sentences of this decidedly questionable type, and to employ two, count 'em, two engine-related metaphors in one single essay).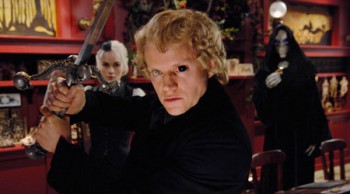 Back to my point. Without absurdity, the whole Hogfatherian edifice, if not the Great A'Tuin herself, would crash flippers-first into the sun.
Plus, the movie wouldn't be any fun.
Which, at present, it is.
As a bonus, it even explains how Santa –– or the Hogfather, whichever –– gets all 'round the world in a single night.
Watch for the perennially wonderful David Warner as President of the Assassins Guild. Ever since Warner first strode into films (via 1963's Tom Jones), he's been a thespian to adore, a force to be reckoned with, and a very tall man besides. Tony Robinson, in search of productive employment after the hilarity of Blackadder, pops by to run a steampunk department store. Also keep an eye out for David Jason, who portrayed Wizard Rincewind in the first (and quite labored) Discworld outing, The Color of Magic; here he turns up as Death's egg-making, liver-pickled butler, Albert.
Albert? Seriously? I kept expecting Adam West to round the corner and demand that Albert ready the Batmobile.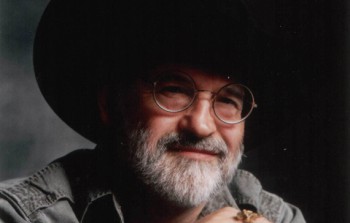 The wit is dry and very British, although possibly you, gentle reader, have gleaned that already. Of course you did. But did you know that the film's credits acknowledge one Dorckey Hellmice, an anagram for –– drumroll ­­–– Michelle Dockery.
Actual story logic is clearly beside the point. Hogfather is, in fact, pretty illogical. Likely the novel itself manages more intricate explanations (as narrative prose will often do), but for once, Critical Me does not require them.
Anyway. There's no point in explaining the plot except to give it away, and I'm not quite that Scrooge-like, not even in January, no matter what my children (not to mention my friends –– well, friend) may claim.
In fact, I won't even attempt so much as a summary.
Nor will I complain (Grinch-like) about the undeniable fact that the comedic stakes (when will we giggle next?) far outweigh the dramatic stakes. And I'll only carp briefly about the film's insistence on letting each line of dialogue outlast its viable screen time; for goodness sakes, why weren't these excellent actors told to pick up their cues? If they'd picked up the pace, the show would be fifteen minutes shorter and thirty minutes better.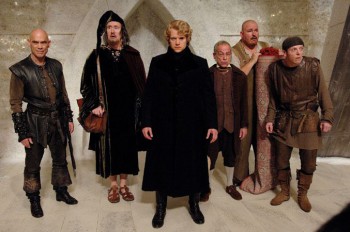 What I will do is reassure you that in a world where blockbusters muscle out most other options with reliable and earth-shattering constancy, there really are viable alternatives, even if what you seek in your film fare is adventure, or fantasy, or both.
And thanks to writer/director Vadim Jean (and of course Terry Pratchett), Hogfather turns out to be a genuine, and quite lovable, holiday contender.
There's even a quite wise moral, one that reminds me of Bobby Kennedy's speechwriters: "You need to believe in things that aren't true. How else can they become?"
Move over, Avengers XIX. Death Rat is on the loose.