Goth Chick News: Troll – Rise of Harry Potter
Goth Chick News: Troll – Rise of Harry Potter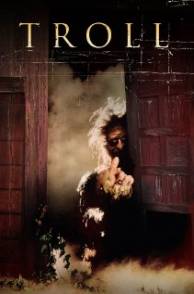 Honestly, I don't know where to start with this news.
Back in 1986, Sonny Bono, Julia Louis-Dreyfus and Noah Hathaway (who played the lead character "Boxy" in the original TV version of Battlestar Galactica and "Atreyu" in The NeverEnding Story), got together in a cinematic train wreck called Troll. This film, such that it is, is not to be confused with Troll 2, called "the most beloved-best worst movie of all time," which was released in 1990 and had zilch to do with the plot of its namesake.
In Troll, the sister of Hathaway's character (played by ex Charlie's Angel Shelly Hack) is possessed by an evil wizard in the form of a troll.
Hathaway's character in Troll was "Harry Potter Jr."
Since JK Rowling first published her famous book series about a boy wizard in 1997, I rather doubt she stole the character from John Carl Buechler's wretched film (or even saw it for that matter). But the people behind Troll do have a claim on the name Harry Potter; and we are in the middle of a remake craze…
Can you guess where this is going…?
If you guessed a remake of Troll called Troll: Rise of Harry Potter, you'd win. You'd also likely win a lawsuit from Rowling and Warner Brothers Studio.
But believe it or not, Troll's father / son producing team, Albert and Charles Band, think they're on pretty firm legal ground, and they even boast about how they could have sued Rowling:
While some of the films' themes might seem familiar, Troll's owner decided not to sue J. K. Rowling or Warner Bros… because of a family tragedy at the time. They just put it on the back burner and delayed matters until now.

There is no problem with doing a remake of Troll because you can remake your own stuff. Everybody knows it was our material. We made the movie years before Rowling came out with her book.
An up-and-coming actor named Harrison Bliss has been cast as "Harry" in the remake with Ali Lohan (yes, Lindsey's little sis) playing the witch Eunice St. Clair. Troll: Rise of Harry Potter is currently in pre-production where there is still a chance it could languish and die.
Meanwhile, back on Planet Earth…
Fans of the more commonly known Harry Potter probably thought they'd seen the last of the boy wizard on the big screen but a ninth film is reportedly being shot in secret. However, you'll have to visit a theme park to view it.
The 'mini movie' is understood to have been commissioned for The Wizarding World of Harry Potter at Universal Studios in Orlando and initially will be shown at the two new Harry Potter theme parks currently under construction in Japan and California.
Along with the core cast, actress Helena Bonham Carter, who played "Bellatrix Lestrange", is also reprising her role and the actors have been filming at Warner Brothers' studios in Hertfordshire, UK.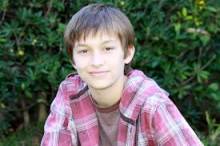 Details of the plot are being kept tightly under wraps.
A source told London's The Sun newspaper, "The cast have really enjoyed getting back together – they are so tight-knit." The source also says the stars have been enjoying the luxury of being able to pop in and out since their shooting schedule isn't nearly as hectic as it was for the first eight films.
Universal Studios launched The Wizarding World of Harry Potter in Florida in 2010. The attraction has been so successful that the company plans to open two further Harry Potter theme parks – one in Japan, which will open in 2014 and one in Los Angeles, which will open in 2016.
Hey, there was a troll in one of the Harry Potter movies, wasn't there…?
Have you seen the 1986 Troll? Did you think it was cinematic gold whose characters were simply too complex in their genius for us neophytes to comprehend? It's happened before, so post a comment or drop a line to sue@blackgate.com.