Popular Marketing Mistakes: Cannibalism
Popular Marketing Mistakes: Cannibalism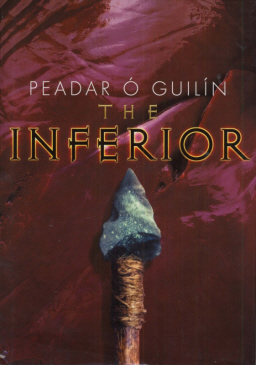 1. The Sadness — It is too Much!
When my first book, The Inferior, came squalling into the light back in 2007 it received absolutely wonderful reviews.
"Read this and remember why Science Fiction lit your fire in the first place!"
"An exhilarating read, highly recommended and an incredible first novel in what is going to end up an incredible career."
It made several "Best of the Year" lists. Foreign editors snapped up the rights. An agent in Hollywood got excited about the idea of a movie. What could possibly go wrong?
Well, for a start, nobody bought it.
By nobody, I don't just mean sweaty little nerds like myself with fistfuls of notes or book vouchers. No, the shops didn't want to buy it either. They failed to stock it, or did so in small quantities. They were right too, because the few copies that made it into stores gathered dust or wept quietly in the back of warehouses.
After "Best of the Year" lists, The Inferior began turning up in other places, such as "most underrated book" lists and — now that I have two novels in print — "most underrated series." That's a gentle way of saying "loserville."
Yes, this depressed me and I whined to whoever would listen until I bored my friends to sleep with it. I didn't understand back then that both myself and my publishers had made some interesting mistakes in our marketing of the book.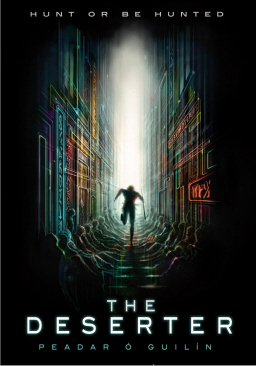 2. The Cannibal Conundrum
When a publisher buys a manuscript, they are often looking for something "fresh".
What is your Unique Selling Point (USP)? they ask. What makes this work different to all the others fighting for shelf space out there?
In my case, the answer was "cannibalism." I had done something interesting, I believed. I had made cannibals sympathetic, lovable even.
I had created a dystopia so vile that even Sauron wouldn't want to live there, and in the midst of it, a heroic people who made the best of it. They survived by hunting the intelligent creatures that shared the world with them and by wasting nothing — not even the flesh of their own loved ones.
The publishers agreed with me and pushed the cannibalism element strongly on book covers and in marketing materials etc. The rest, as they say, is history.
3. A Quote
I Google my name now and again, usually in a desperate hope that people will suddenly start buying copies of my books.
A few have, as witnessed by the quote I came across on October 29th:
I am always on the lookout for books I think my son would like to read, Sci Fi is his thing and so I bought these thinking they might be a goer. They are about cannibals, and nano technology and nano-enhanced agents, and love, and courage. All sounds great except the cannibal part.
That final sentence says it all, really. "All sounds great except the cannibal part." I have come across this sentiment so many times since the release of my book, but never understood how damaging it was. Cannibalism might have been my USP. It might have been a great trick I managed to pull, but nobody realizes that until after they have read the book.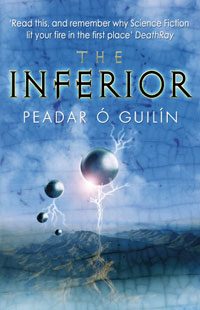 Things that might interest them before reading include: the idea of a small tribe fighting desperately for survival against an intriguing array of monsters; the mystery of the world itself; action and romance and even terror. But instead, the buyers look at the back of my book and all they think is… "ick!" This goes double in the Young Adult sector of the market where a great many books are bought by grown ups for loved ones they think need to be protected from such concepts. "Ick!"
4. Lessons Learned
Now, of course, nobody really knows what makes a hit and nobody can say for sure if the "ick" factor played a major part in my downfall. Nevertheless, I have come to believe that the way to an agent's heart — USPs — is not the best approach for winning over the majority of the reading public who just want to disappear into a great story. That's what I originally set out to write, believe it or not, but readers will never discover that for themselves if they can't get past a certain word on the back cover.
Anyway, see what the lack of fuss is about for yourselves. Sample chapters are here for Kindle, Nook (or other ePub readers), PDFs.
I swear it won't encourage you to cook your neighbors. Much.