Adventures Fantastic on "The Duelist": "Black Gate's Online Fiction Debut Has Set a High Standard"
Adventures Fantastic on "The Duelist": "Black Gate's Online Fiction Debut Has Set a High Standard"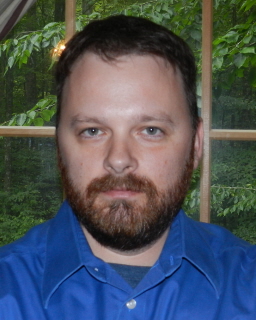 Our first Online Fiction Feature of 2012 was Jason E. Thummel's adventure fantasy novelette "The Duelist," posted last Sunday. Adventures Fantastic was one of the first to review it this week:
Was it worth the wait? The answer is "Yes!"… This is a tale of a drunken duelist who is the top in his field… the plot is a solid sword and sorcery story. First I like the protagonist, Androi Karpelov, because even though he's a very flawed hero, he's still a man with honor. And he's willing to take great risks to satisfy that honor… The story moves at a nice clip, never dragging.

Black Gate's online fiction debut has set a high standard of quality. That's a good thing.

Thummel is also the author of the novel The Spear of Destiny and the short story collection In Savage Lands… I liked them a lot. Look for a review sometime in the next few months. This is a writer whose work I'm going to keep an eye out for.

I'm looking forward to more of Black Gate's fiction offerings. It's been one of my favorite publications for a long time.
Author Donald Crankshaw turns a critical eye to our format at the Back of the Envelope blog:
How well does Black Gate's new format work for reading stories? Are they comfortable to read? Is it easy to keep track of your place? I find these questions particularly interesting… the story uses the same unusual color-scheme, light blue letters on a black background, as for Black Gate's blog… Surprisingly — or perhaps not so surprisingly, assuming that their web designer knows what he's doing — I found the blue-on-black color scheme to be comfortable to read, and had no trouble with eye strain. Another thing that surprised me was that the lettering was large enough to read clearly on a mobile device…

Black Gate's blog posts have in-line commenting on the article page. This is how I prefer to see comments on blogs, but it can work to the detriment of long stories, partly by making a long page even longer, and partly because spamming and trolling can distract from the story. The solution Black Gate came up with works well. The story does not contain in-line comments, but a link to the blog post announcing the story, allowing readers to comment there. It also keeps all the comments in one place, to prevent a proliferation of pages.

Overall, I think the formatting that Black Gate used worked well. My only real concern is how well it will handle even longer stories, and I suppose we'll see that when it happens.
Our complete schedule of upcoming fiction is here.