R.A. Lafferty Literary Estate For Sale
R.A. Lafferty Literary Estate For Sale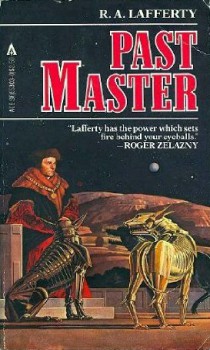 Steven Silver at SF Site is reporting that the estate of R.A. Lafferty, including rights to his 29 novels and 225 short stories, is currently being auctioned off.
The source for the news appears to be an online classified ad at Locus Online, which claims that the "Current bid is $70,000+."
R.A. Lafferty is the author of the novels Past Master, The Reefs of Earth, Fourth Mansions, and Sindbad: The Thirteenth Voyage, as well as the classic short story collections Nine Hundred Grandmothers, Strange Doings, and Lafferty in Orbit.
He won a Hugo Award in 1973 for the short story "Eurema's Dam," and was nominated for both the Hugo and Nebula awards for Past Master.
He died in 2002.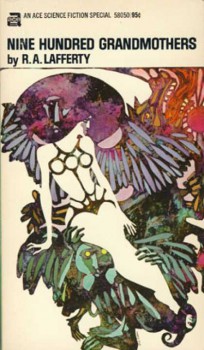 Reports have been circulating for some time that the Lafferty estate had withdrawn reprint rights to all of his work, including recent short story collections. While Lafferty's novels have not generally drawn much attention in recent years, his short stories continue to be highly regarded.
Until recently Wildside Press had been keeping much of Lafferty's best work in print, including Nine Hundred Grandmothers, The Devil is Dead, The Reefs of Earth, Does Anyone Else Have Something Further to Add?, and many others. Those editions are now out of print.
While it's not unusual  for literary rights to go to auction, I can't recall seeing a bulk lot of an author's entire output auctioned at once — especially one as large as Lafferty's.
Interested bidders can contact the Lafferty estate.